Hello..
The birds that live closest to humans in my area are the sparrows.
The birds are resting on the ground, and the people are eating leftovers. I think the sparrows will eat rice grains as food.
There were some trees in the yard where I lived, so the sparrows slept on them.
One evening, as I was hearing the sparrows, I looked up at the tree and took a picture.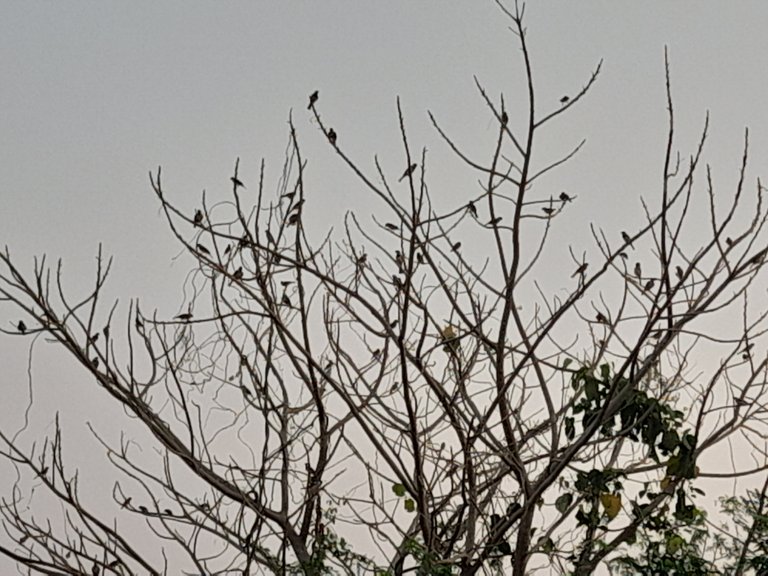 This is a picture of the sparrow birds resting on a tree in the evening.
Summers are very hot in our area.
According to the village tradition, we build tents with palm leaf roofs.
I think the palm leaf tent is good for nesting birds.
Birds of prey usually sleep in the trees at night, but do they need to build rain-and-wind-safe nests to lay their eggs?
Yesterday, a small sparrow fell from the pile on the palm leaf tent to the ground.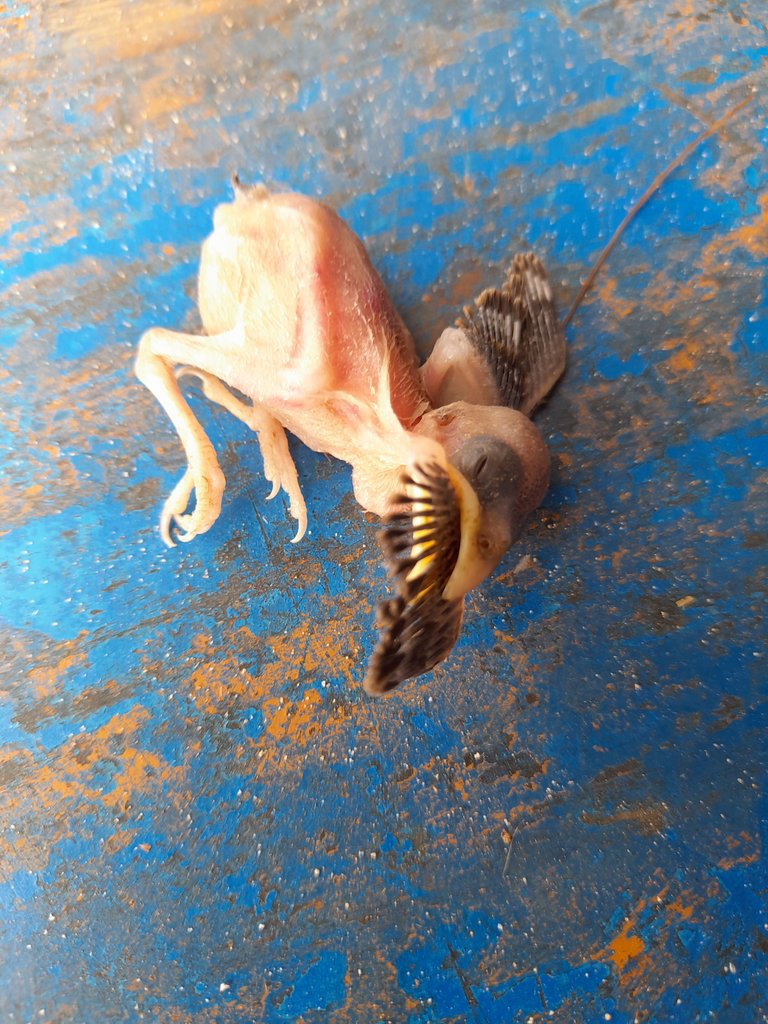 So I took a picture with my phone camera.
His mother came and picked him up while I was watching for the sparrow.
Now here I share some of the birds I see.
[Burmese]
မင်္ဂလာပါ။။
ကျွန်တော် နေထိုင်ရာ ဒေသမှာ လူတွေနှင့် အနီးဆုံး နေကြတဲ့ ငှက်ကလေးတွေ ကတော့ စာကလေးတွေပါ။
စာငှက်လေးတွေက လူတွေ အနား နေပြီး လူတွေ၏ စားကြွင်းစားကျန် ထမင်းစေ့တွေ၊ ဆန်စေ့တွေကို အစာ အဖြစ် စားကြမယ် ထင်ပါတယ်။
ကျွန်တော် နေထိုင်တဲ့ အိမ်ခြံဝန်းထဲမှာ သစ်ပင်အချို့ ရှိလေတော့ စာကလေးတွေက ထိုသစ်ပင်တွေပေါ်မှာ အိပ်တန်းတက်ကြပါတယ်။
တစ်ညနေမှာတော့ စာကလေးတွေ၏ အသံ တကျွီကျွီ ကြားနေရတာနဲ့ ကျွန်တော်လည်း သစ်ပင်ပေါ်ကို ကြည့်မိရင်း ဓာတ်ပုံရိုက်ယူဖြစ်ခဲ့ပါတယ်။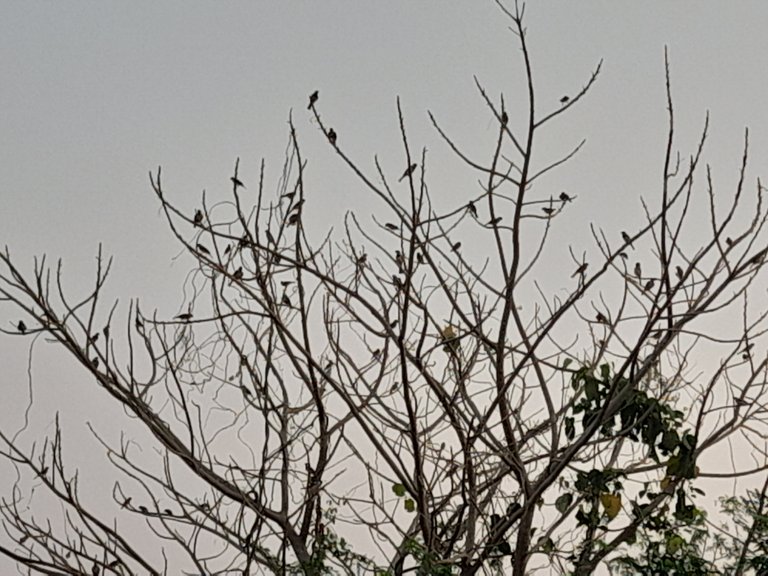 ဒီပုံလေးက စာငှက်လေးတွေ ညနေ အိပ်တန်းတတ်ချိန် သစ်ပင်ပေါ်မှာ ခိုနားနေကြတဲ့ မြင်ကွင်းလေးပေါ့။
ကျွန်တော်တို့ ဒေသက နွေရာသီဆို ပူပြင်းလှပါတယ်။
တောရွာဓလေ့ အရ နေပူခံ ထန်းရွက် အမိုးဖြင့် တဲအိမ် ဆောက်ကာ နေတတ်ကြပါတယ်။
ထန်းရွက်တဲ ကတော့ စာငှက်လေးတွေ အသိုက်အမြုံ လုပ်ဖို့ အတော်ကောင်းတယ် ထင်ပါတယ်။
စာငှက်လေးတွေက သာမန်အားဖြင့် သစ်ပင်တွေပေါ်မှာ ညအိပ်တတ်ကြပေမယ့် စာဥ ဥရန် နှင့် စာကောင်‌ငယ်လေး ပေါက်ဖွားဖို့ကိုတော့ မိုးရေ နှင့် လေ လုံခြုံတဲ့ အသိုက်အမြုံလေးတွေ ဆေက်ကြရ မဟုတ်လား။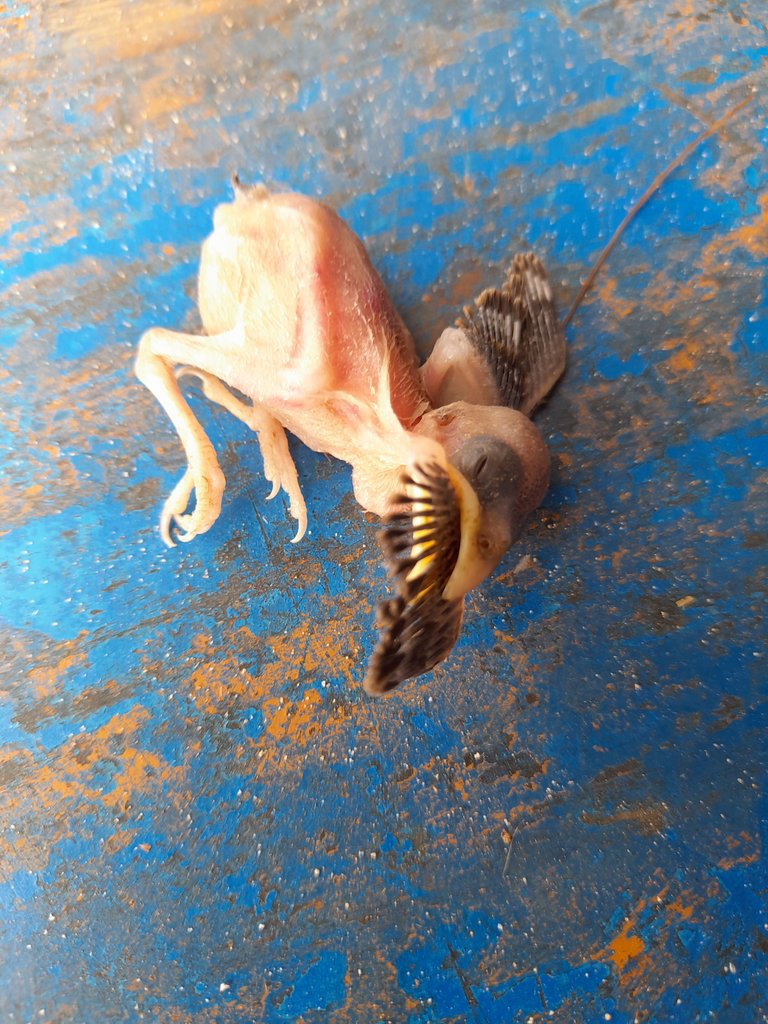 မနေ့ကတော့ ထန်းရွက်မိုးတဲ အပေါ်က စာသိုက်လေးမှ စာကောင်ပေါက်စလေး မြေပေါ်သို့ ပြုတ်ကျလာခဲ့ပါတယ်။
ဒါနဲ့ ကျွန်တော်လည်း Phone Camera ဖြင့် ဓာတ်ပုံရိုက်ယူထားလိုက်တာပေါ့။
ထိုစာပေါက်လေးကို အခြား အန္တရာယ် မဖြစ်ရအောင် စောင့်ကြည့်နေစဉ် သူ့စာမေမေက လာပြီး ချီခေါ်သွားခဲ့ပါတယ်။
ကဲ ခုတော့ ကျွန်တော် တွေ့မြင်ရတဲ့ စာငှက်လေးတွေ အကြောင်းကို ဒီမှာ မျှဝေလိုက်ရပါတယ်။
ရွှေအနာဂတ်