Dear feathered friends lovers,
This morning I found a red-whiskered Bulbul perching and singing at the tip of a tree in my home compound. It rested there for a while and then flew away. And I was just able to take a few shots before it flew away.
Many birds visit us in the morning because there are many tree in my house compound and most birds are small birds - smaller than this Red-whiskered Bulbul. Actually, I didn't know the name of this bird at first until I looked it up in Google Lens app. It gave me a match to Red-whiskered Bulbul. And I didn't notice the bird had red spots on its cheeks and a small red tail until I looked at it in my computer. In the second photo, the bird was like cleaning its own feathers before it flew away. Below are the photos that I took.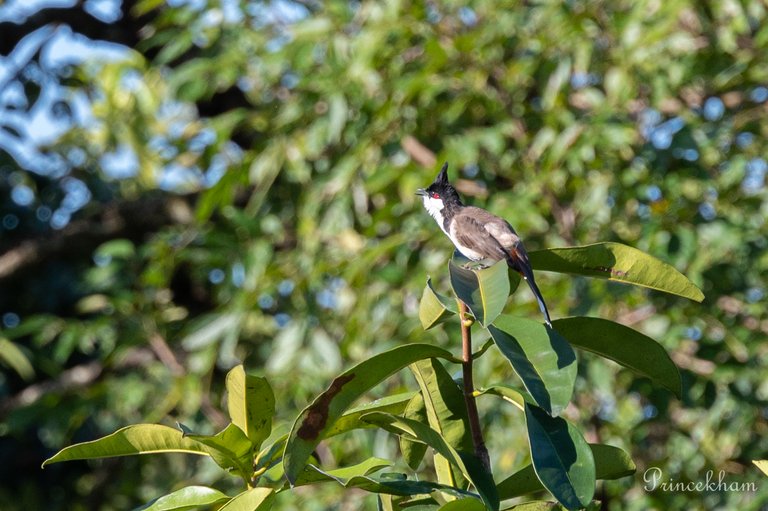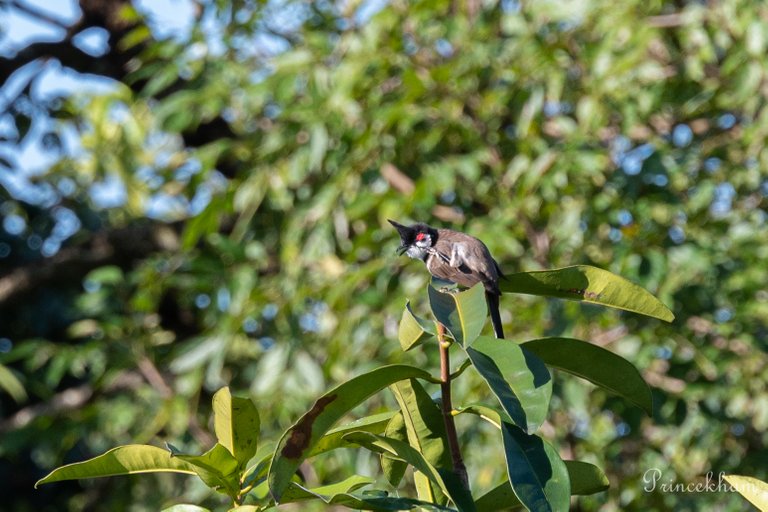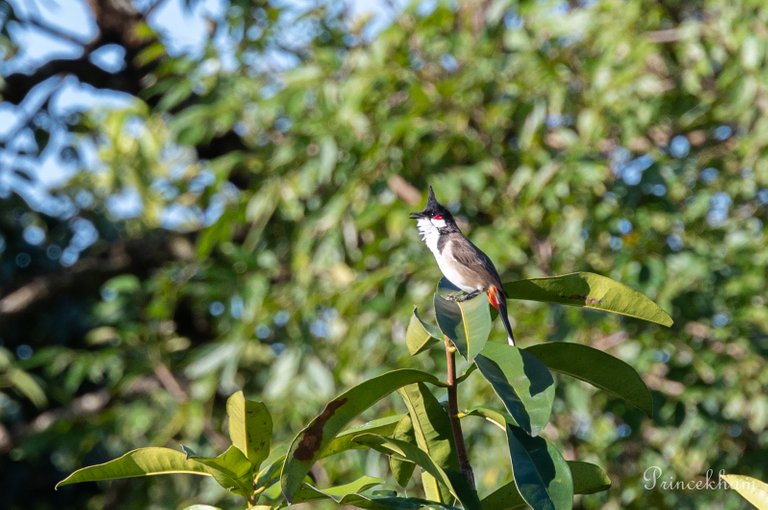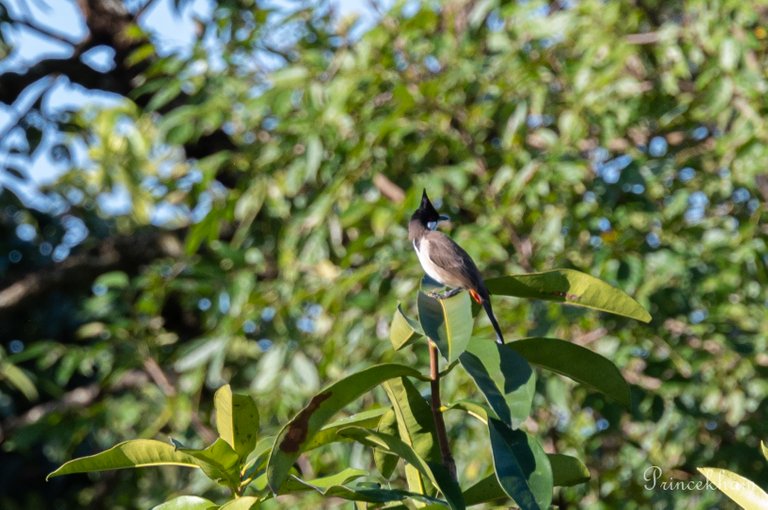 The photos were taken with my camera and I cropped them to get closer looks. Thank you for viewing. The following is the wikipedia link to Red-whiskered Bulbul.
https://en.wikipedia.org/wiki/Red-whiskered_bulbul
@princekham
30th Oct 2021
Myanmar