Hello friends.
This morning, I planned to post the Share Your Battle Contest when I play Splinterlands Game, but I was unable to play the game because the Myanmar Post & Telecommunication (MPT) was losing connection.
In the evening, there is a plan to post the Rising Star Giveaway.
I didn't have a phone internet connection, and while I was looking around, I saw two birds perched on the power line near the gate of the yard.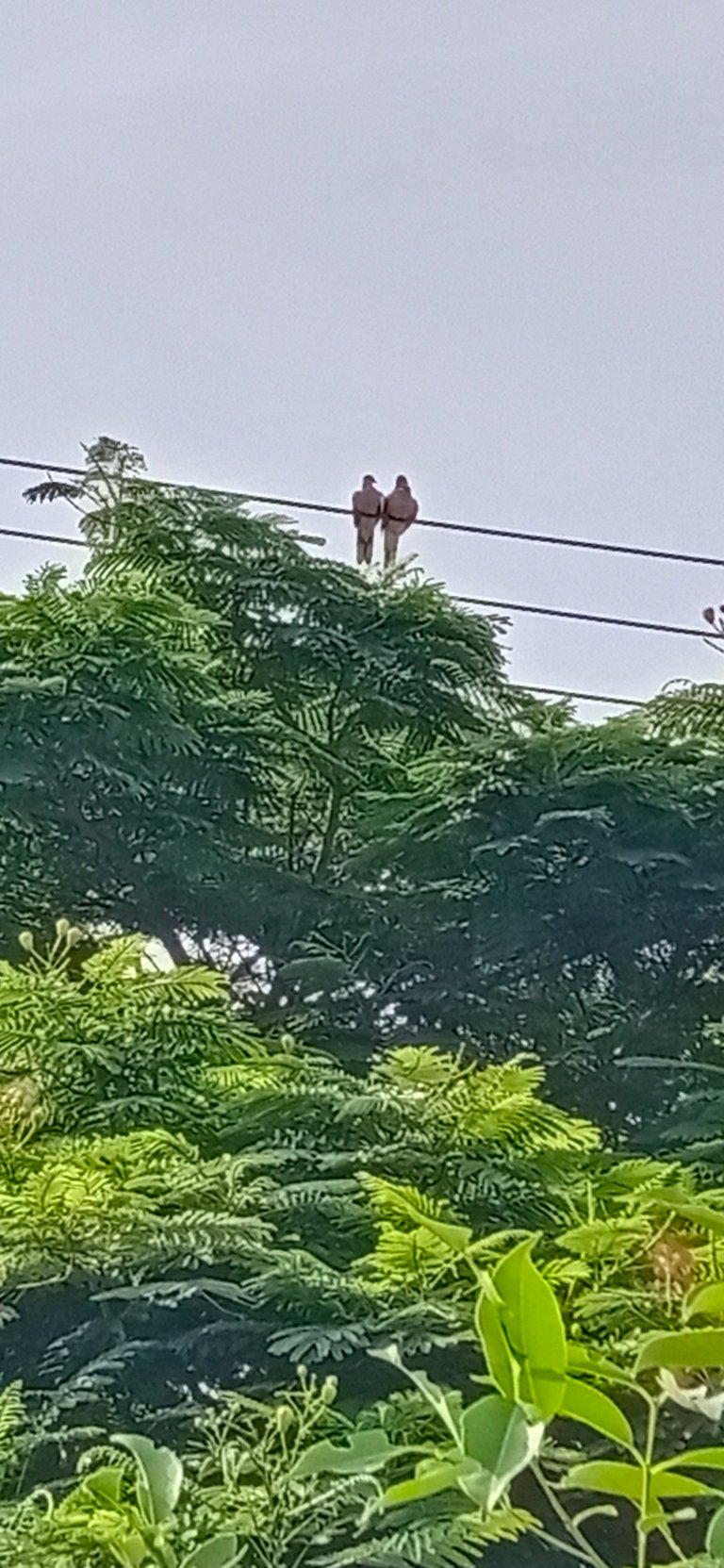 Those two birds are doves and will be a couple.
I remember the Burmese poem that we used to recite when we were young.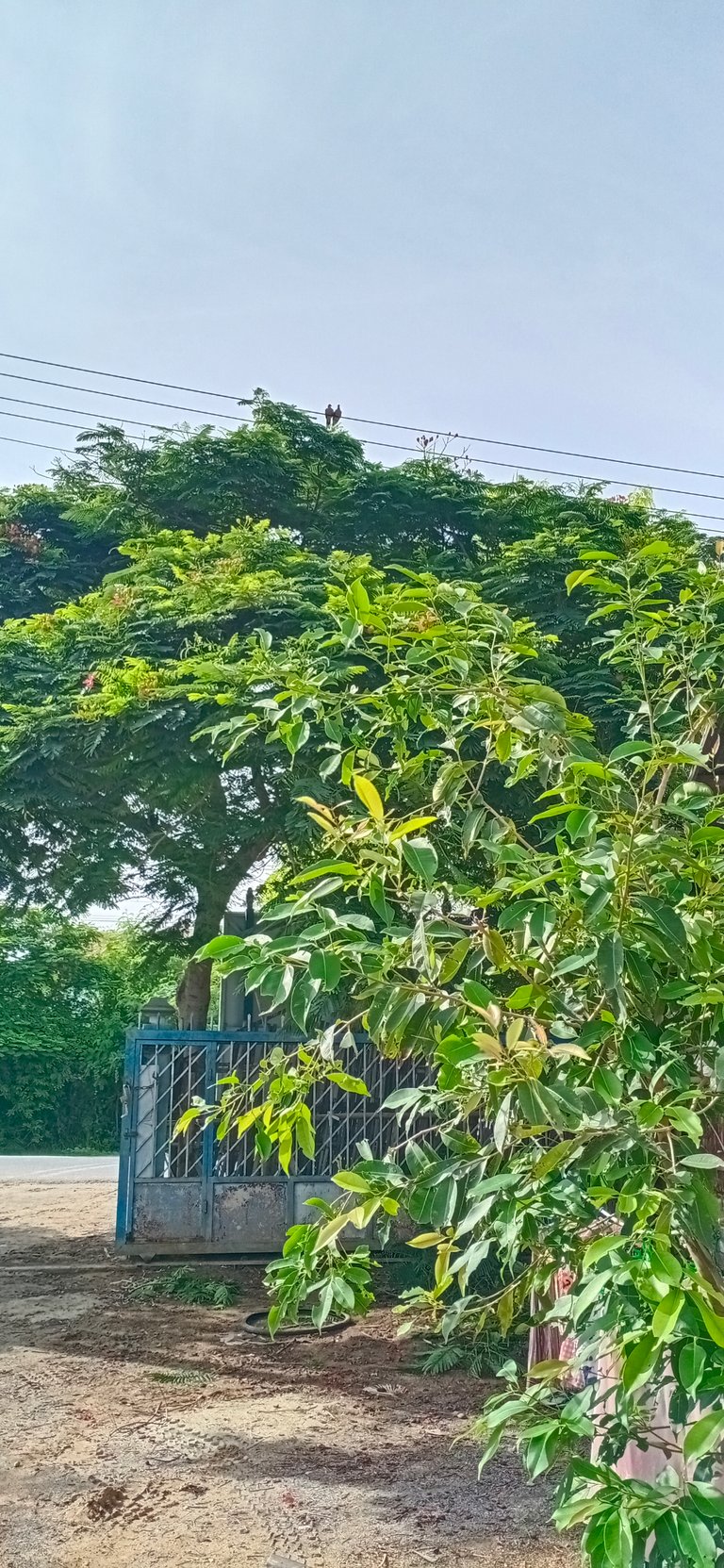 The two doves,
From the brother trees of Vachellia leucophloea,
Cooing to make me elegiac,
The white flower,
the thick sunlight on plants,
Hut of the farmer.
These two doves are not singing from the top of the Vachellia leucophloea tree.
Next to the two doves, I still saw two little sparrows on the power line.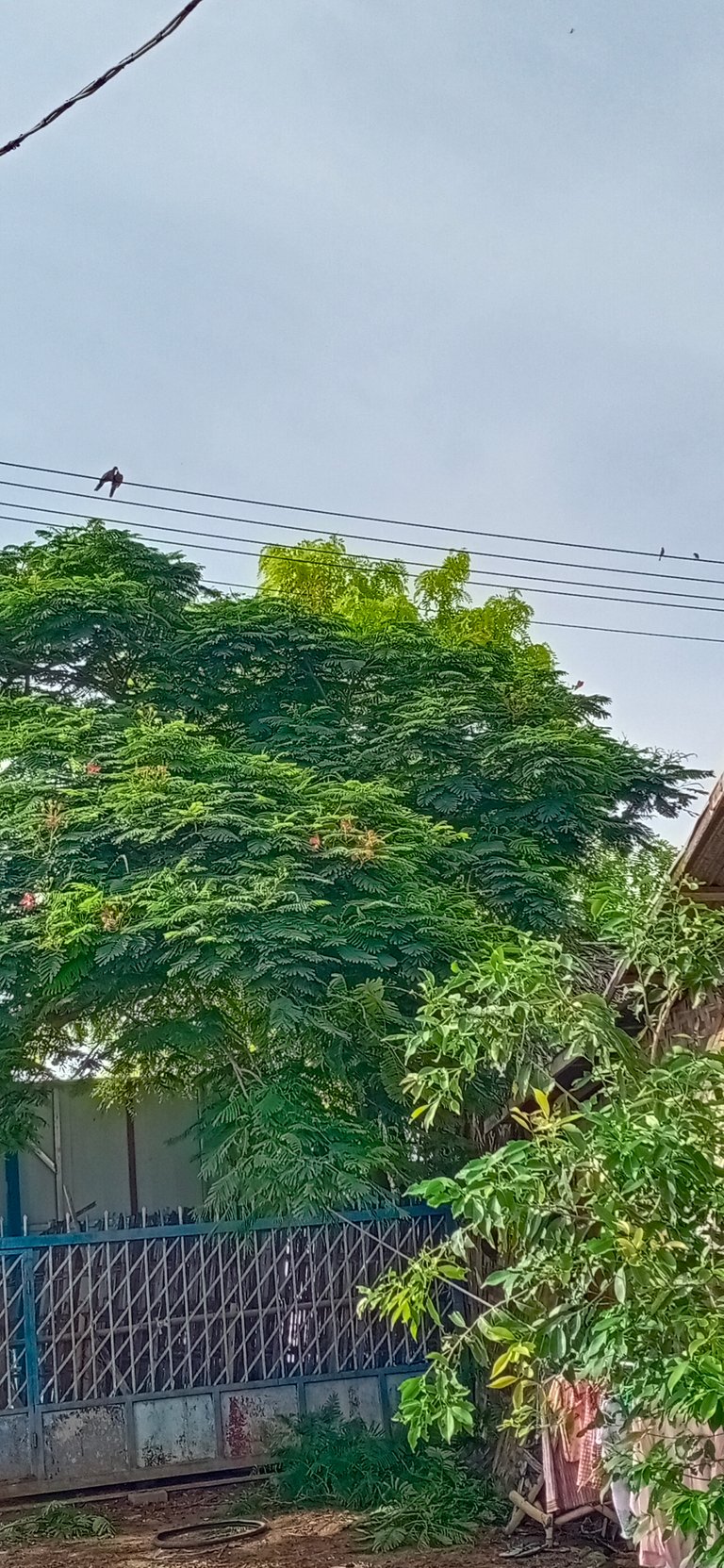 This morning, the rain is overcast and the birds are together.
What should I do if I don't have phone internet?
Anyway, I took the pictures of the birds with my phone camera so that I can post it when I get phone internet again.
Now, I can recall the pictures I saw this morning on the HIVE Blockchain.
Tin Aung Soe