Hello friends.
You all are nice, aren't?
Today, I will post the birds.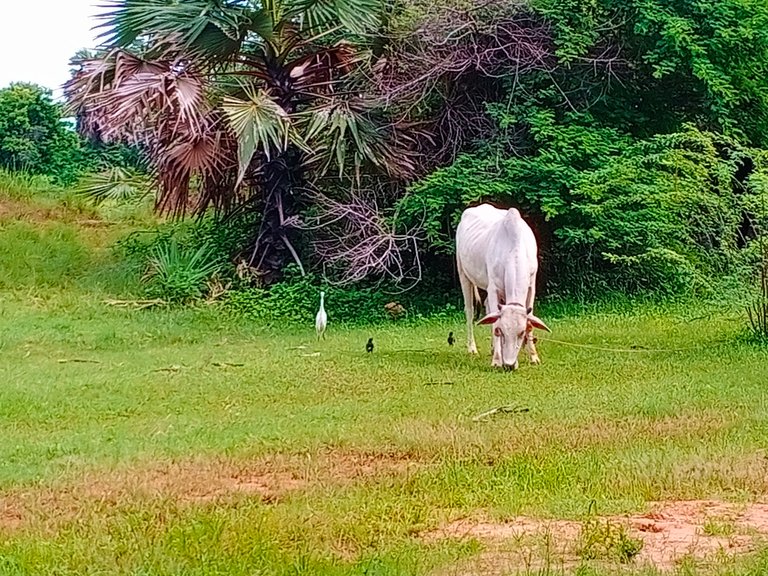 One day when I was in the field, I saw the bird and took a picture from a distance.
The birds will be egrets and doves.
In the picture you can see not only the birds but also the cows.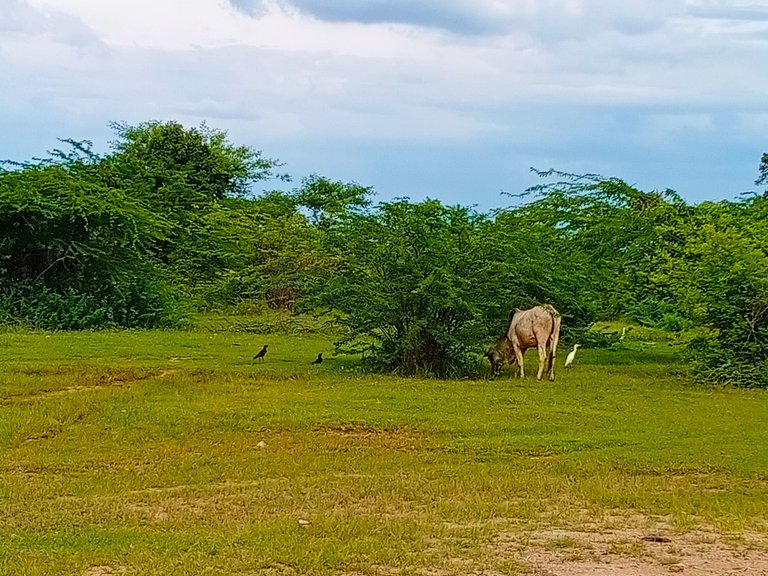 This type of image is often seen every time I reach the field.
Why do cows and birds live together?
My opinion is that when a
cow chews grass, insects appear on the ground.
I think the birds pick up the insects and eat them.
Therefore, I think that there are birds that graze near the cows.
This is mean that Feathered Friends are Birds and Cows.
What do you think?
Thank you for everything.
Tin Aung Soe
[Burmese]
မင်္ဂလာပါ မိတ်ဆွေတို့ရေ။
သာသာယာယာရှိကြတယ် မဟုတ်လား။
ဒီနေ့တော့ ငှက်လေးတွေ ပုံ တင်ပါဦးမယ်။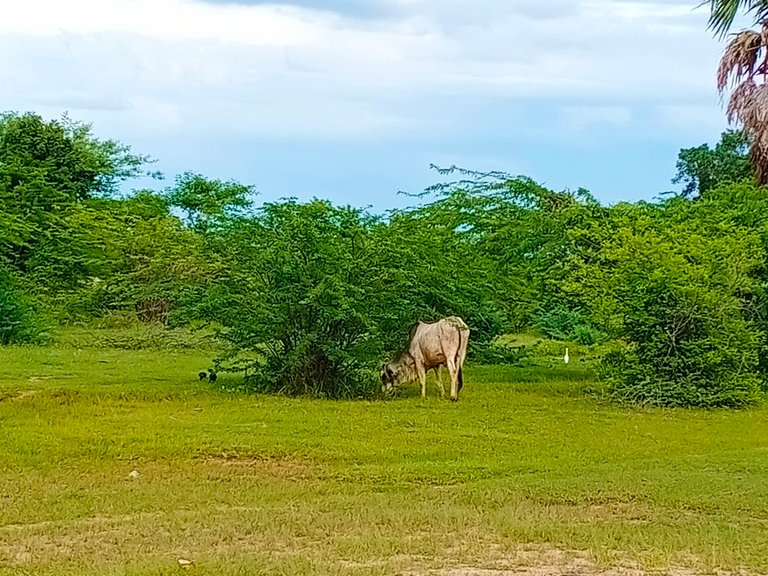 တစ်နေ့က လယ်တောဘက် ရောက်တုန်း ငှက်တွေ မြင်ရတာနဲ့ အဝေးကနေ ဓာတ်ပုံ ရိုက်ယူခဲ့ပါတယ်။
ငှက်ကလေးတွေကတော့ ဗျိုင်း နှင့် ခို တို့ ဖြစ်မှာပါ။
ပုံထဲမှာ ငှက်ကလေးတွေတင်မကဘဲ နွား ကိုလည်း မြင်ရမှာပါ။
ဒီပုံမျိုးကို‌ လယ်တောဘက် ရောက်တဲ့အခါတိုင်း မြင်ရလေ့ရှိပါတယ်။
နွား နှင့် ငှက် တို့သည် ဘာကြောင့် တပူးတွဲတွဲ ရှိနေတတ်ကြပါသလဲ။
ကျွန်တော်၏ အထင်အမြင်ကတော့
နွား သည် မြက်ပင်တွေကို ကိုက်ဆွဲဝါးသောအခါ မြေပေါ်မြေကြားရှိ insect ပိုးမွှားလေးတွေ ထွက်ပေါ်လာတတ်ကြသည် ထင်ပါသည်။
ထိုအခါ ငှက် တို့သည် ပိုးမွှားလေးတွေကို ထိုးဆိတ်ကောက်ယူကာ စားကြသည် ထင်ပါသည်။
သို့ဖြစ်၍ မြက်စားနေသော နွား အနား ငှက်ကလေးတွေ ရှိနေတတ်ကြသည်ဟု ယူဆမိပါသည်။
မိတ်ဆွေတို့ရော အဘယ်သို့ ယူဆကြပါသလဲ။
အရာအားလုံး အတွက် ကျေးဇူးတင်ပါသည်။
တင်အောင်စိုး