Hello friends.
While I were walking this morning, I saw two ravens near a cow by the side of the road, so I took a photo with my phone camera.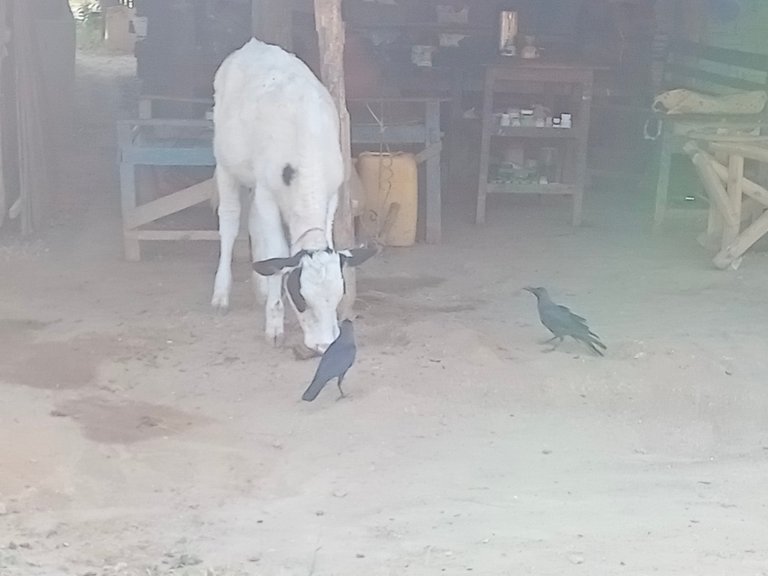 I think two ravens are gathering food near the cow.
It looks like there are insects near the cow.
Ravens are carnivores, so they find and eat bugs.
They tend to eat people's food too.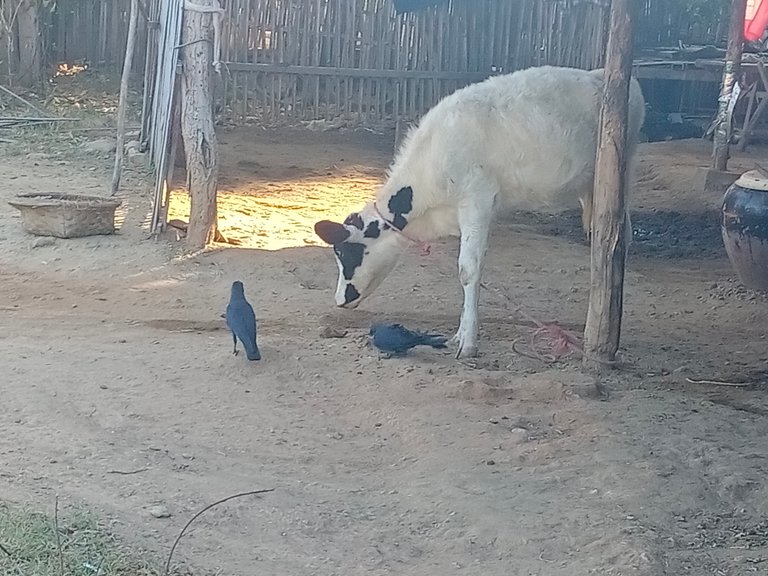 There are no bird catchers in my area.
Therefore, ravens are afraid of people.
However, ravens do not allow people to approach them.
So I had to photograph the ravens from a distance.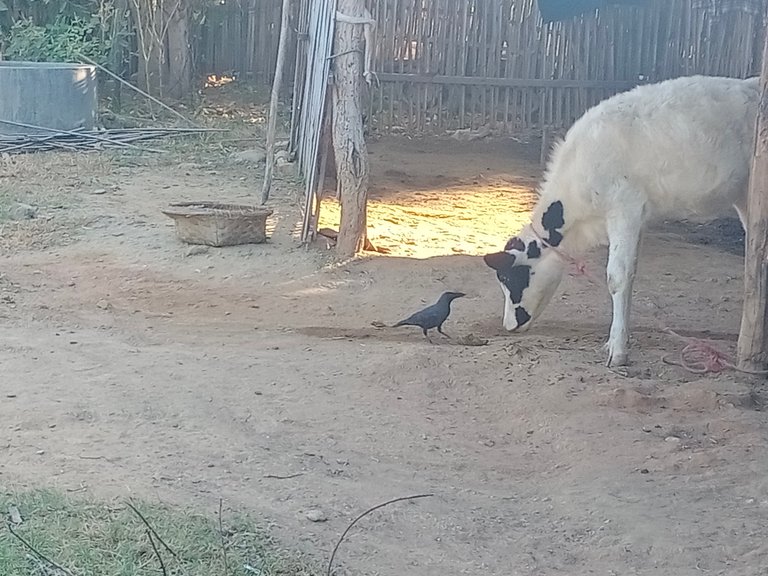 Ravens steal people's food, and so I don't love ravens.
Do you love ravens too?
Tin Aung Soe
[Burmese]
မင်္ဂလာပါ မိတ်ဆွေတို့ရေ။
ဒီမနက် လမ်းလျှောက်ထွက်ရင်း လမ်းဘေးအိမ်က နွားတစ်ကောင် အနား ကျီးငှက်နှစ်ကောင် မြင်ရတာနဲ့ phone camera ဖြင့် ဓာတ်ပုံရိုက်ယူခဲ့ပါတယ်။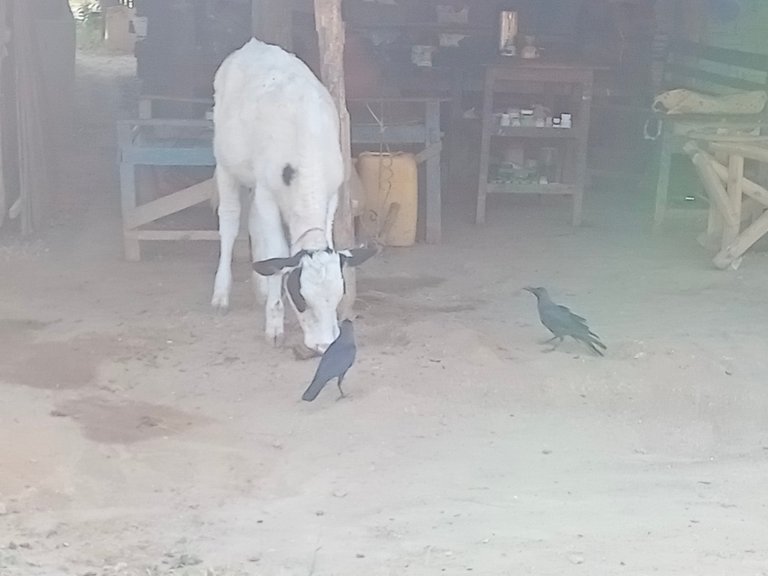 ကျီးငှက် နှစ်ကောင်သည် နွား အနားက အစာကို ကောက်နေကြသည် ထင်ပါသည်။
နွား အနားမှာ အင်းဆက်ပိုးမွှားတွေ ရှိဟန်တူပါသည်။
ကျီးငှက်တွေသည် အသားစားသတ္တဝါ ဖြစ်သောကြောင့် ပိုးကောင်များကို ရှာဖွေစားသောက်တတ်ကြသည်။
လူတွေ၏ အစားအစာကိုလည်း လူကွယ်ရင် နှိုက်စားတတ်ကြပါသည်။
ကျွန်တော် နေသည့် ဒေသမှာတော့ ငှက်ဖမ်းသမား မရှိပါ။
သို့ဖြစ်၍ ကျီးငှက်တို့သည် လူတွေ အနား အတင့်ရဲကြသည်။
သို့သော် ကျီးငှက်သည် လူတွေ သူတို့အနား နီးကပ်လာသည်ကိုတော့ မခံကြပါ။
သို့ဖြစ်၍ ကျွန်တော်လည်း ကျီးငှက်တွေကို အဝေးတနေရာမှ ဓာတ်ပုံရိုက်ယူခဲ့ရခြင်း ဖြစ်သည်။
ကျီးငှက်သည် လူတို့၏ အစာကို လုယူတတ်သည်ဖြစ်၍ ကျွန်တော်ကတော့ ကျီးငှက် ကို မချစ်တတ်ပါ။
သင်ရော ကျီးငှက် ကို ချစ်တတ်ပါသလား။
တင်အောင်စိုး