Hello.
One day, Bee Hunters caught a parrot.
Among the birds, the parrot is a human-like bird that can teach people to speak a little.
Because of the beautiful colors, people often breed the parrots to watch the Beauty.
Bee Hunters catch and sell parrots.
The family next door bought the parrot for MMK 7,000 kyats ($ 3.5).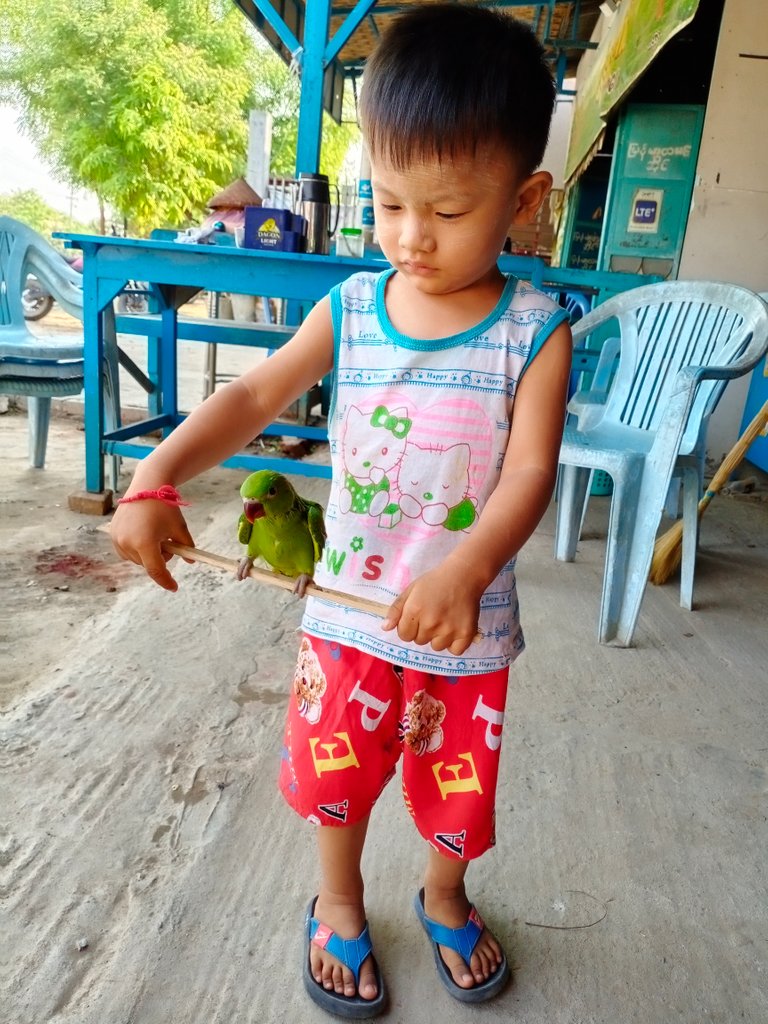 It is also an alive toy for children to buy and decorate a parrot.
Babies play with parrots. They feed food the parrots.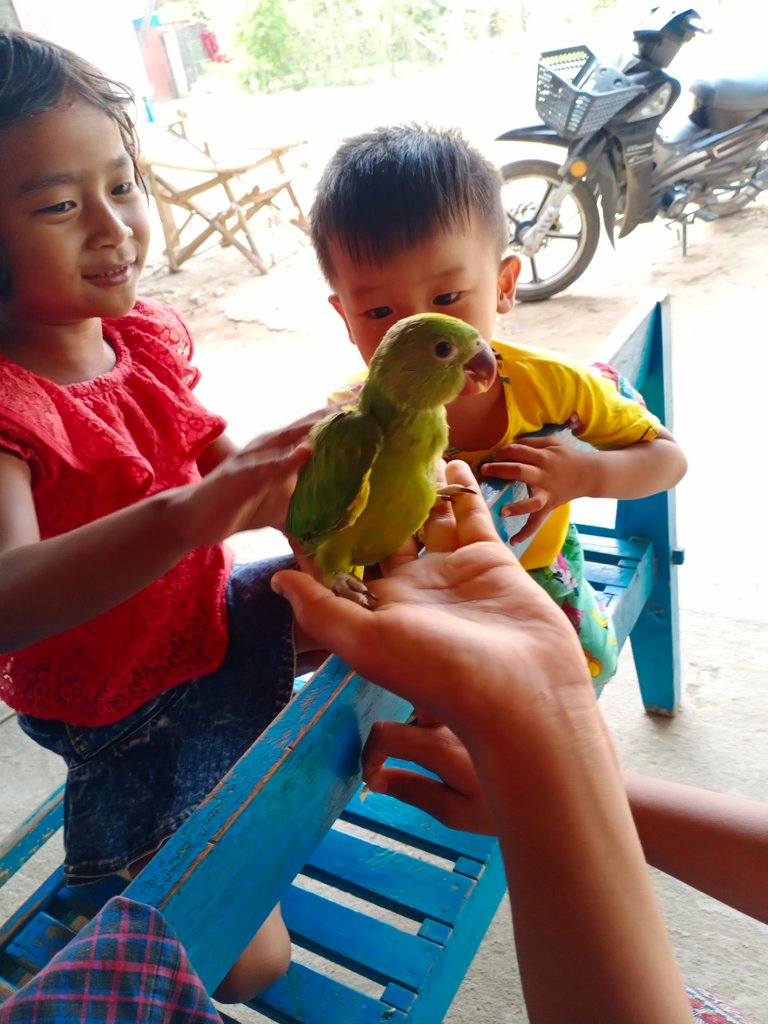 I'm posting this as a memento.
By Burmese Language,
မင်္ဂလာပါ။
တစ်နေ့က ပျားဖွတ်တဲ့ သူတွေက ကြက်တူရွေးငှက်လေး ဖမ်းလာခဲ့ကြပါတယ်။
ငှက်တွေ အထဲမှာ ကြက်တူရွေး တွေက လူတွေနှင့် ယဉ်ပါးပြီး လူစကား အနည်းငယ် ပြောတတ်အောင် သင်ပေးလို့ ရသော ငှက်လေးတွေပါ။
အရောင်အသွေးကလည်း လှပသောကြောင့် လူတွေက ကြက်တူရွေး တွေကို အလှမွေးထားတတ်ကြပါတယ်။
ပျားဖွတ်သမားတွေက ကြက်တူရွေးငှက် ကို ဖမ်းလာပြီး ရောင်းကြတာပါ။
ဘေးအိမ်က မိသားစုက ထို ကြက်တူရွေးလေး ကို မြန်မာငွေ ၇၀၀၀ ကျပ် ( $3.5) ဖြင့် ဝယ်ယူခဲ့ပါတယ်။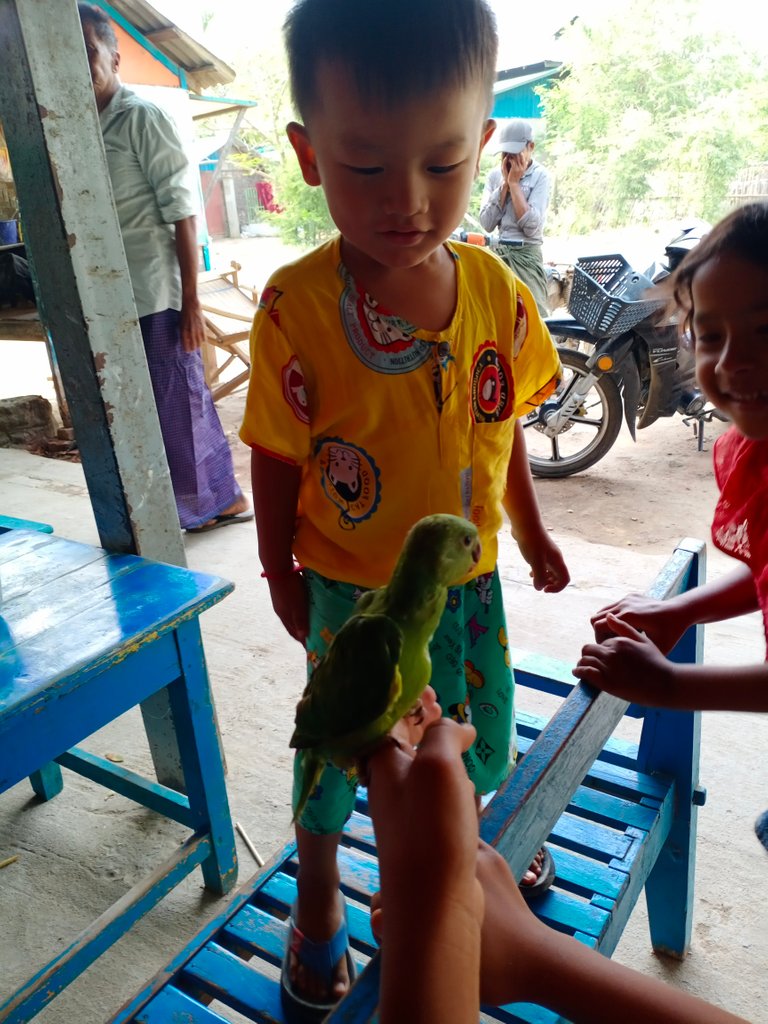 ကြက်တူရွေးလေး ကို ဝယ်ယူပြီး အလှမွေးထားတော့ ကလေးတွေ အတွက် ကစားစရာ တစ်ခုလည်း ဖြစ်သွားပါတယ်။
ကလေးငယ်တွေဟာ ကြက်တူရွေးလေး ကို ကိုင်တွယ်ပြီး ကစားကြ၊ အစာကျွေး ကြပါတယ်။
ဒါလေးတွေကို အမှတ်တရ အနေဖြင့် ဒီမှာ post လိုက်ရပါတယ်။
ဝဠာဟိန်း