Hello.
One day, while I was traveling by motorcycle, I saw a field of sunflowers on the side of the road, so I stopped motorcycle and took the photos.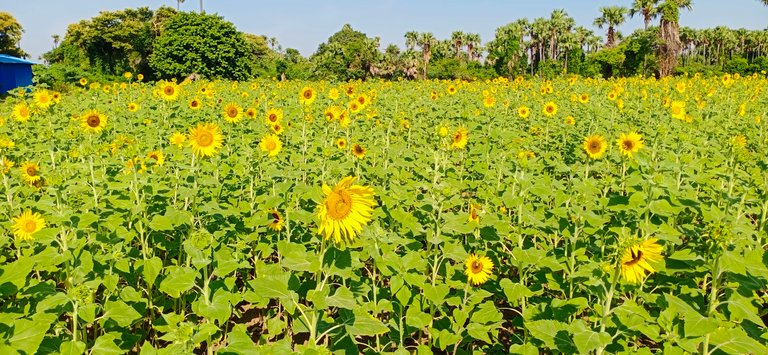 I think sunflowers can be planted in any season.
That's because I see sunflower fields a few times a year.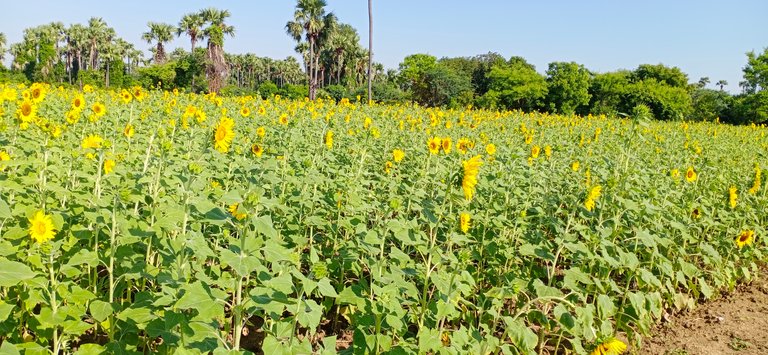 I have also seen people planting sunflowers to take beautiful pictures with sunflowers.
There are people who grind sunflower seeds and cook sunflower oil.
There are also those who roast sunflower seeds and sell roasted sunflower seeds.
Now in the village, one 3.6 pounds of sunflower oil is sold for MMK 10,000 kyats (est.value $4).
In the whole country, only roasted sunflower seeds are consumed.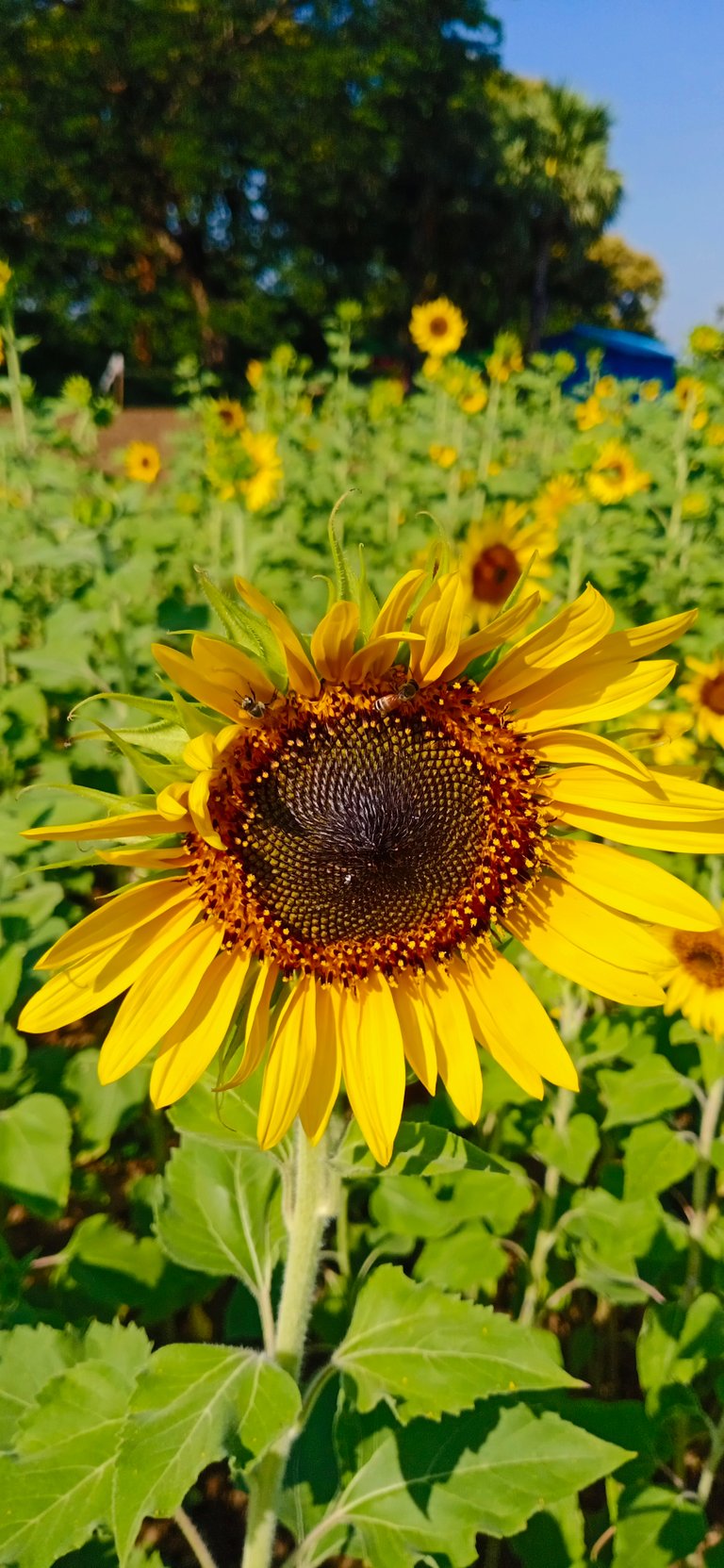 I like roasted sunflower seeds.
Sunflower oil is not consumed much due to scarcity to buy.
Sunflower oil is better for health than peanut oil.
Now, here are some photos of the sunflower field that I saw.