I'm not a trader but still try to look for some opportunities for short term profits in cryptocurrency market.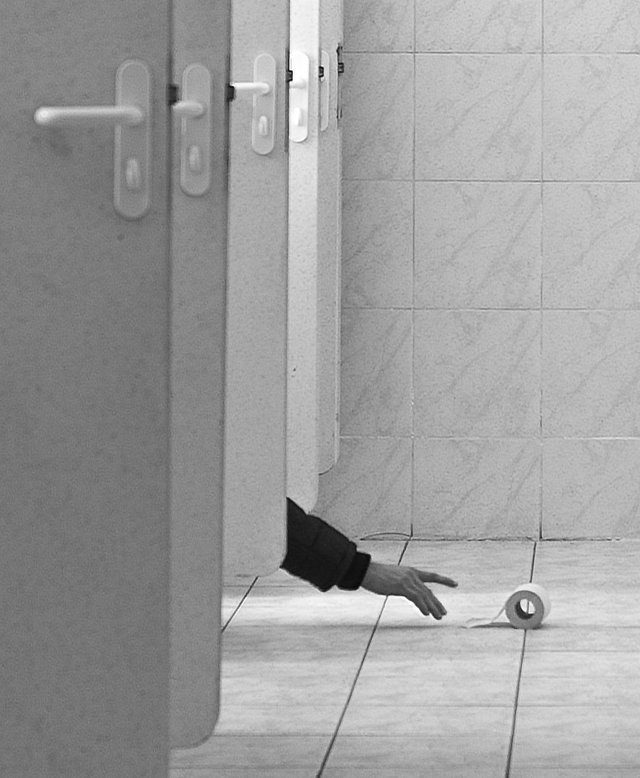 But not being a regular and not knowing any TA is a huge risk to dabble in volatile markets. However, crypto markets have eaned a name for making a fortune for many. So this attracts many noobs towards it in the hope of finding some gold mine there. At times, I too get carried away by it.
But I generally look at forthcoming events though it seems that events and announcements have failed to move markets like they used to do earlier.
Some recent examples:

Stellar Lumen (XLM)
Stellar (XLM) got listed on Bitstamp yesterday and today was the day when public network was voting to upgrade‍ Stellar Core to Protocol 13.
I did buy some XLM in the hope of some gains. But these events didn't help. No gain, no loss. Markets are where I bought it! Thankfully I didn't incur any losses.
Nuls (NULS)
Nerve Network, which is trying to achieve cross-chain interoperability for all top hetrogeneous blockchains, had
announced an airdrop
to Nuls community some 3 months back. But the snapshot day is close now:
A snapshot will be taken in the NULS main network at height of 2620000 (about July 12th, 2020). The airdropped assets will be allocated directly to the respective NULS addresses. According to the plan detailed in the white paper, this airdrop will have a ratio of 10NULS: 1NVT.
So I was expecting a good rise in NULS. Of course, we saw some good rise but it started to slide today itself. Isn't that too early for the snapshot!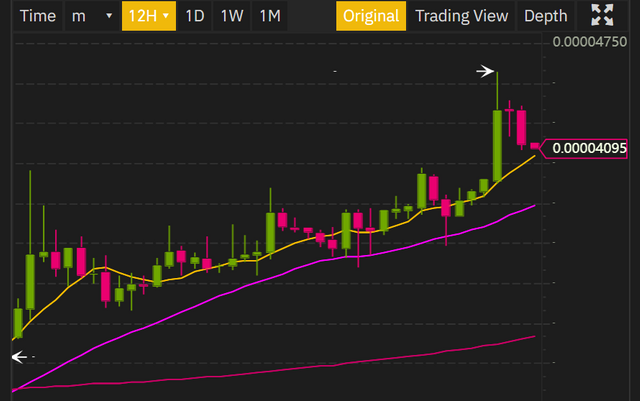 Source: Binance Exchange
GHOST

Source: IDEX Exchange
Although there are several rumours of GHOST plagiarizing PRIVEX or Particl white papers & code, the success of a coin depends in its marketing and community building effort. With John McAfee promoting it aggressively, I was expecting this coin to do well in the short run. So I did make a small investment in it (by participating in its airdrop 😉). I was planning to exit slightly before its Mainnet launch. But as its Mainnet launch is nearing (on 22nd June), the coin has slided to $1.39 after making a high of $2.12 a few days back. I mean, shouldn't it rise higher and make a new ATH!
Everipedia (IQ) listing on Binance
Today Binance
announced to list IQ
on its Exchange. Obviously, I anticipated a good activity in this token. But didn't expect this fall: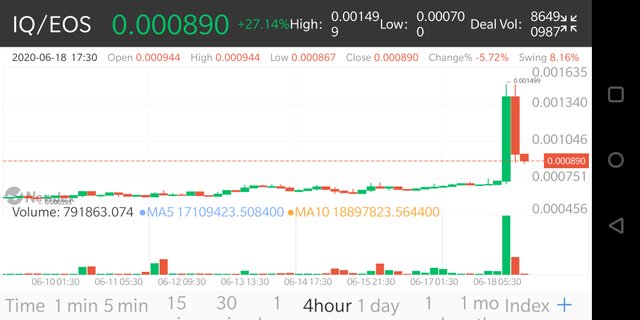 Source: NewDEX Exchange
Crypto.com's CRO
CRO's rise has been phenomenal. With 11th rank on the basis of market cap, it's almost close to break into top-10 coin. With its "The Syndicate" events of offering coins like ADA and ENJ at 50% discount and bumper anniversary offer of BTC @ 50% discount this month, I was expecting to see something like 100% gain in CRO this month. All these events need purchasing / staking of CRO. Although I ain't participating in any of these events, I chose to invest a small amount in CRO.
I don't see a very big price jump yet, but considering the amount of CRO coins, it has been a good ride so far. So I think I should take some solace in it! 😀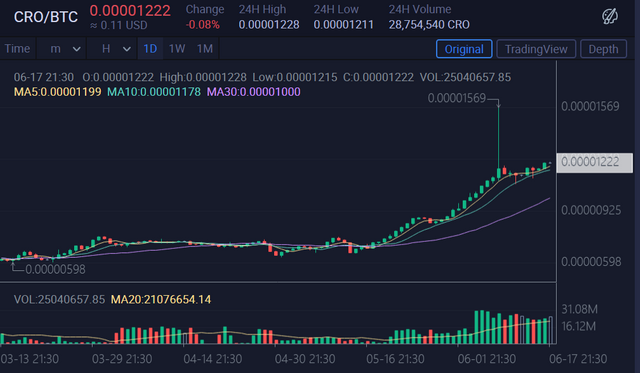 Just thought to share some of my mis-adventures with you. It will probably make you feel better ;)
But I'm trying to learn. Only thing is, market doesn't support me 😜