May you all have a wonderful day.
Today I would like to share the beauty of the clouds that are always on top of us and are very beautiful according to the seasons.
At work, we set aside lunch time from 12 noon to 1 p.m. At 12 noon, I took a break from work and went out to the dining room. I think the sun is warming up today. When I looked up at the sky, I saw some very beautiful clouds. This is different from other days. Unlike other clouds. Clouds do not form masses, but they are like scattered cotton balls. It evenly covers the surface of the sun. I thought it was so beautiful, so I took out my phone and took a picture. Below are some photos shared. Do you guys think the clouds in my photo are beautiful? You can share your opinion.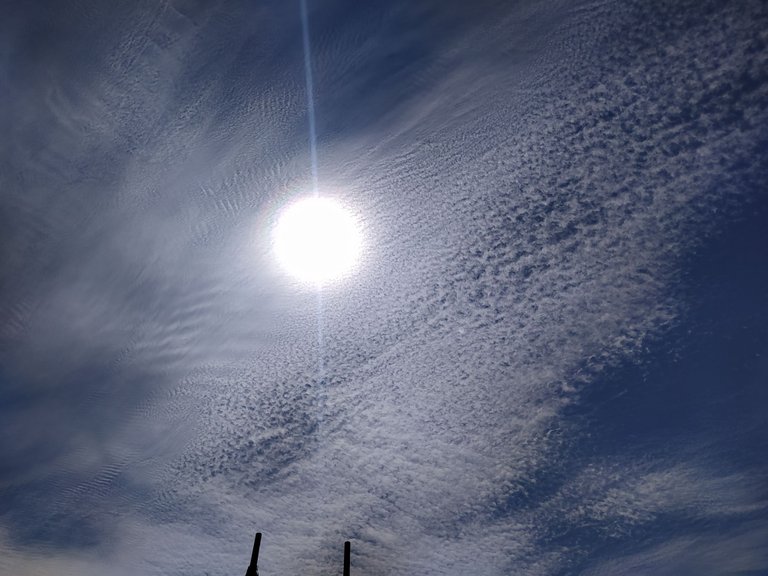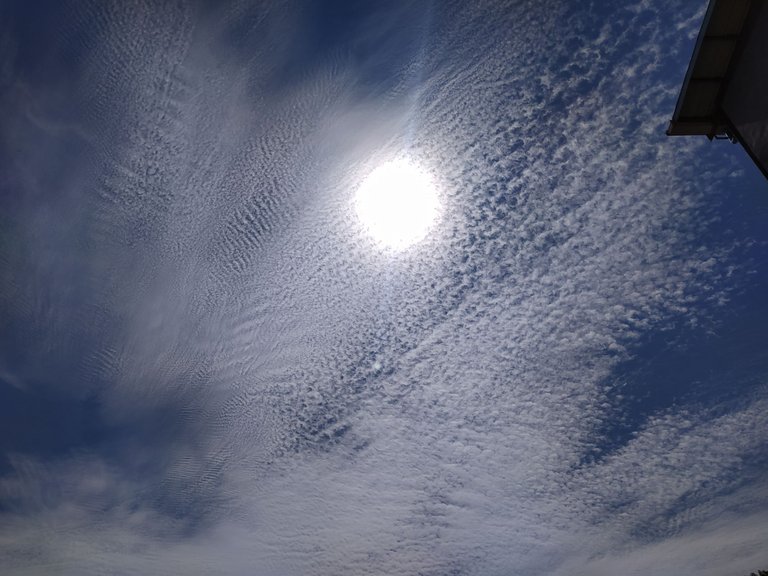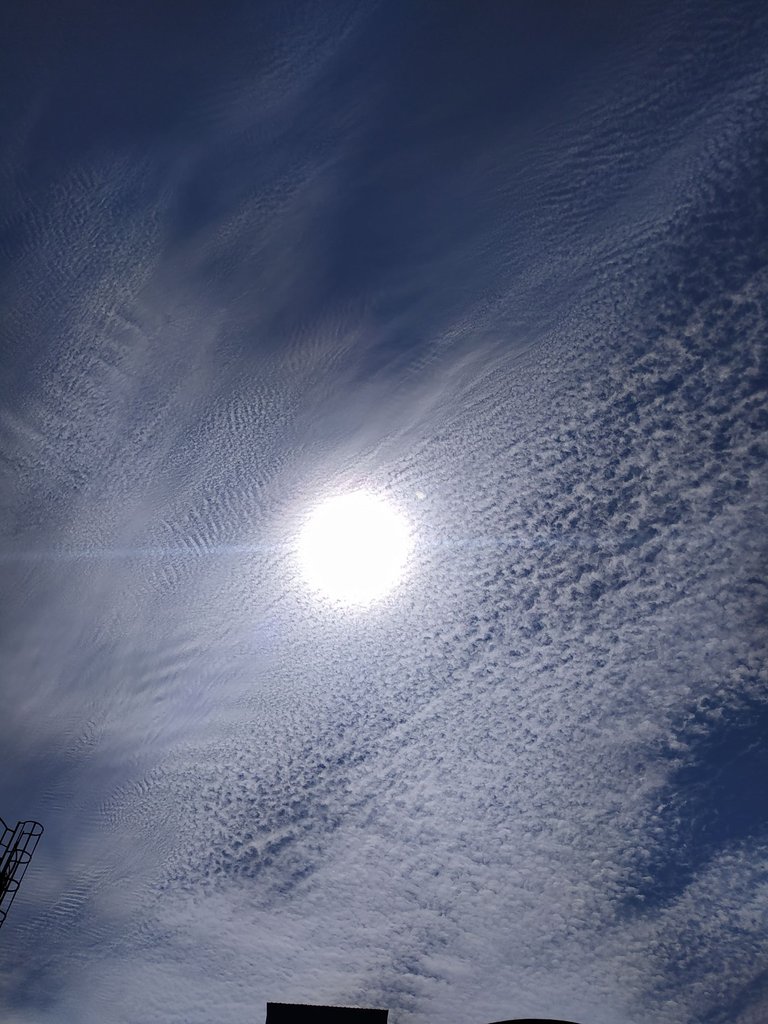 You can get PIZZA TOKEN and LOLZ TOKEN as a gift from me by sharing the photo of your clouds in the comment.
အားလုံးပဲ ကောင်းမွန်သော နေ့ရက်ကိုပိုင်ဆိုင်နိုင်ပါစေ။ ဒီနေ့မှာတော့ ကျနော်တို့ရဲ့ အပေါ်မှာ အမြဲတမ်း ရှိနေပြီး ရာသီအလိုက် အရမ်း လှပ ကြတဲ့ တိမ်တွေရဲ့ အလှကို မျှဝေပေးချင်ပါတယ်။ ကျွန်တော်တို့ အလုပ်မှာက နေ့လည် ၁၂ နာရီကနေ ၁ နာရီကို ထမင်းစား အနားယူချိန်အဖြစ်သတ်မှတ်ပါတယ်။ နေ့လည် ၁၂ နာရီ ထိုးတဲ့အခါ လုပ်နေတဲ့အလုပ်များကို ခေတ္တရပ်နားပြီး ထမင်းစားဆောင်သို့ ထွက်လာခဲ့ပါတယ်။ ဒီနေ့ နေရဲ့ အပူသက်သာတယ်လို့ထင်မိပါတယ်။ကောင်းကင်ကို မော့ကြည့်ဖြစ်တဲ့အခါ အရမ်းလှပတဲ့ တိမ်တချို့ကို တွေ့ခဲ့ရပါတယ်။ ဒါက အခြားနေ့တွေနဲ့မတူညီပါဘူး။ အခြားတိမ် များနဲ့လည်းမတူပါဘူး။ တိမ်တွေက စုဝေးနေတာ အပြုံလိုက်ဖြစ်နေတာမျိုးမဟုတ်ပဲ ဖြန့်ကျဲထားတဲ့ ဝါဂွမ်းစလေးတွေလိုပါပဲ။ ညီညီညာညာ နဲ့ နေရောင်ရဲ့ မျက်နှာပြင်ကို ဖုံးကာထားပါတယ်။ ဒါက အရမ်းလှတယ်လို့ ထင်မြင်မိတဲ့အတွက် ဖုန်းကို ထုတ်ပြီး ဓာတ်ပုံ ရိုက်ယူထားလိုက်ပါတယ်။ အောက်မှာတော့ ဓာတ်ပုံအချို့ကို မျှဝေထားပါတယ်။ မိတ်ဆွေတို့ကော ကျွန်တော့် ဓာတ်ပုံထဲက တိမ် တွေဟာ လှပတယ်လို့ ထင်မြင်ပါသလား ? မိတ်ဆွေရဲ့ အမြင်ကို မျှဝေပေးနိုင်ပါတယ်။
Best Regards,