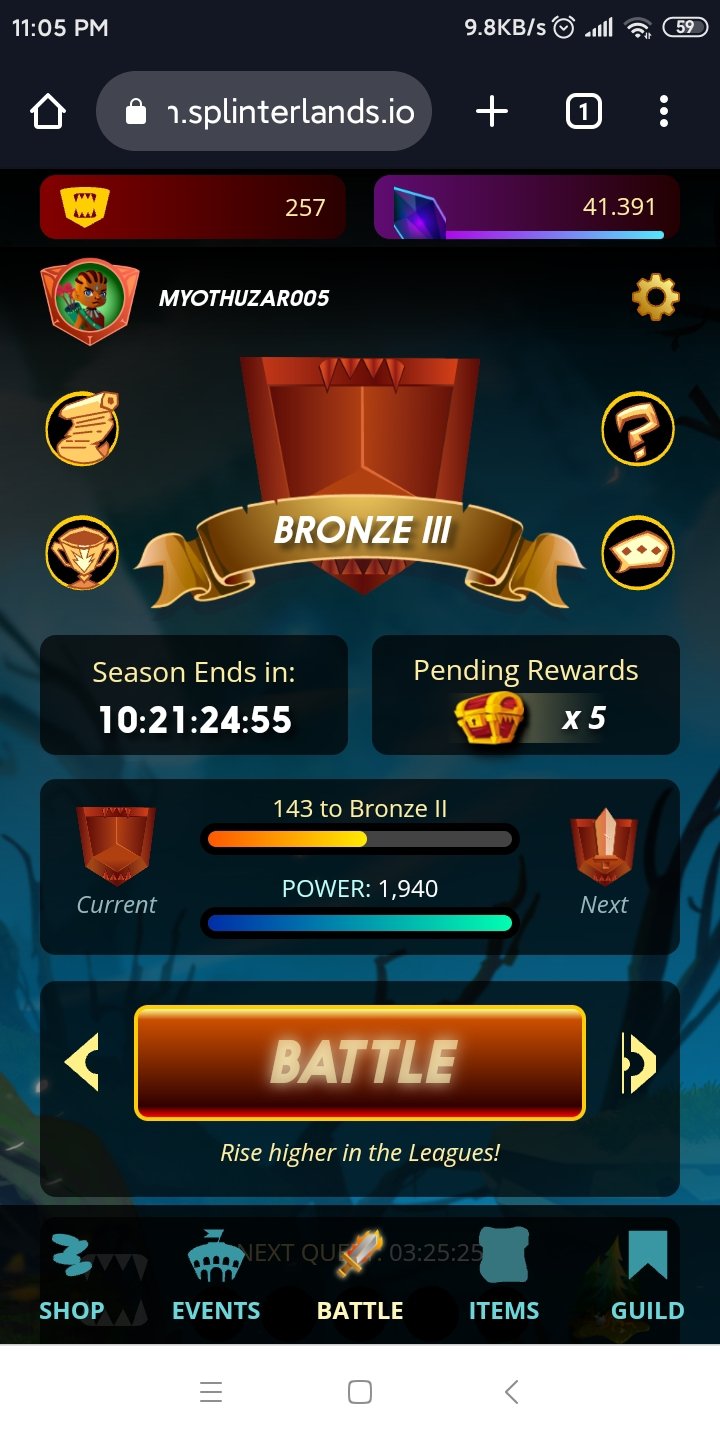 Today, I played daily quest in splinterlands game. The daily quest I got is death splinter quest.
Death splinter quest is also one of my favourite quests. The summoner I choose to play for death splinter is thaddius brood summoner. The cards I choose to play are cursed windeku, bone golem, undead bager, venari bonesmith, life sapper and death elemental. I played only eight times today. Five times I won and three times I lose. Today, I am happy to finish quickly the death splinter quest.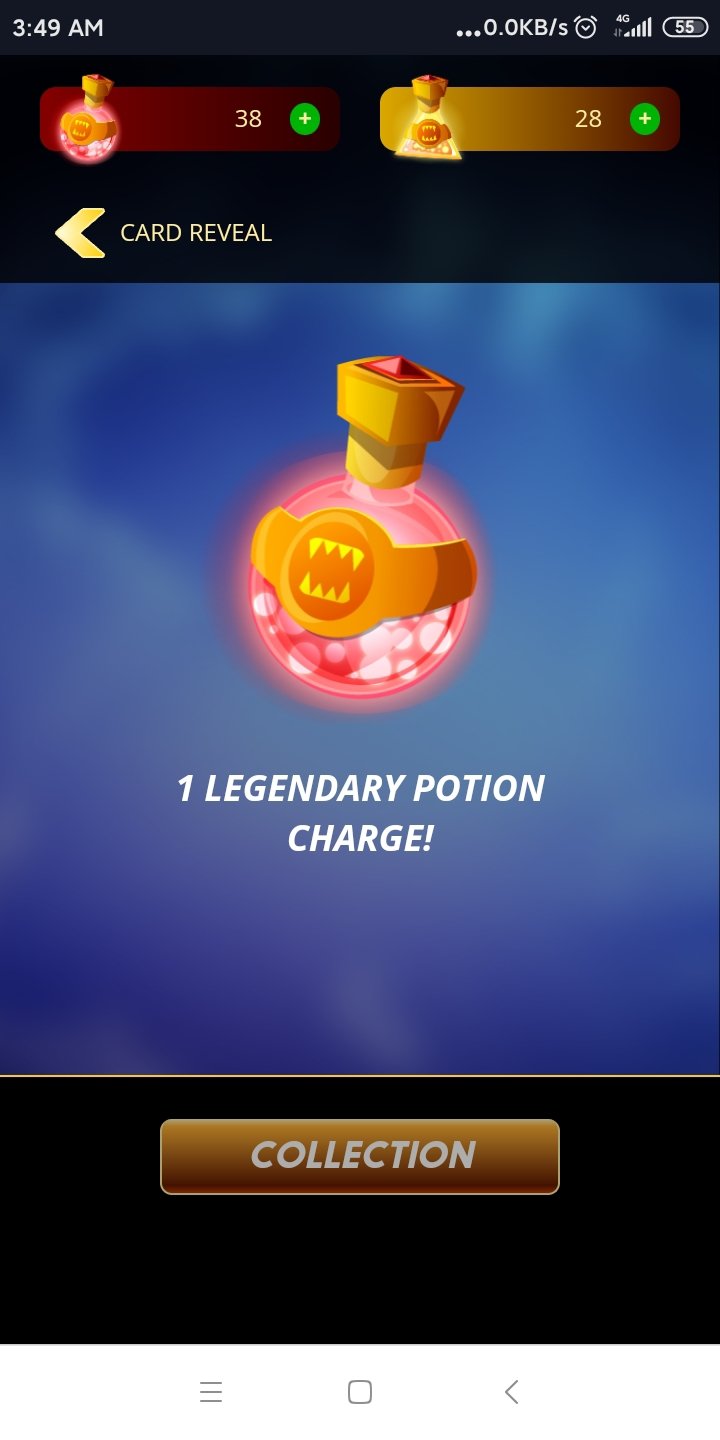 Then, I opened the loot chest to see the reward. Today's reward is a legendary potion.
splinterlands ဂိမ်းတွင် daily quest ကို ကစားခဲ့ပါတယ်။ ကျွန်မရရှိသော daily quest ကတော့ death splinter quest ဖြစ်ပါတယ်။
Death splinter quest က ကျွန်မအနှစ်သက်ဆုံး quests များထဲမှ တစ်ခုလည်းဖြစ်ပါတယ်။ death splinter အတွက် ကျွန်မ ကစားရန် ရွေးချယ်သော summoner သည် thaddius brood summoner ဖြစ်ပါတယ်။ ကျွန်မ ကစားရန် ရွေးချယ်သော ကတ်များကတော့ cursed windeku၊bone golem၊undead bager၊venari bonesmith၊ life sapper နှင့် death element တို့ ဖြစ်ပါတယ်။ ဒီနေ့ ရှစ်ကြိမ်ပဲ ကစားခဲ့ရပါတယ်။ ငါးကြိမ်အနိုင်ရပြီး သုံးကြိမ်ရှုံးပါတယ်။ဒီနေ့ death splinter quest ကို မြန်မြန်ပြီးလို့ ပျော်မိပါတယ်။
ထို့နောက် ဆုကိုကြည့်ရန် loot chestကိုဖွင့်ကြည့်လိုက်ပါတယ်။ဒီနေ့ဆုကတော့ legendary potion တစ်ခုပါ။