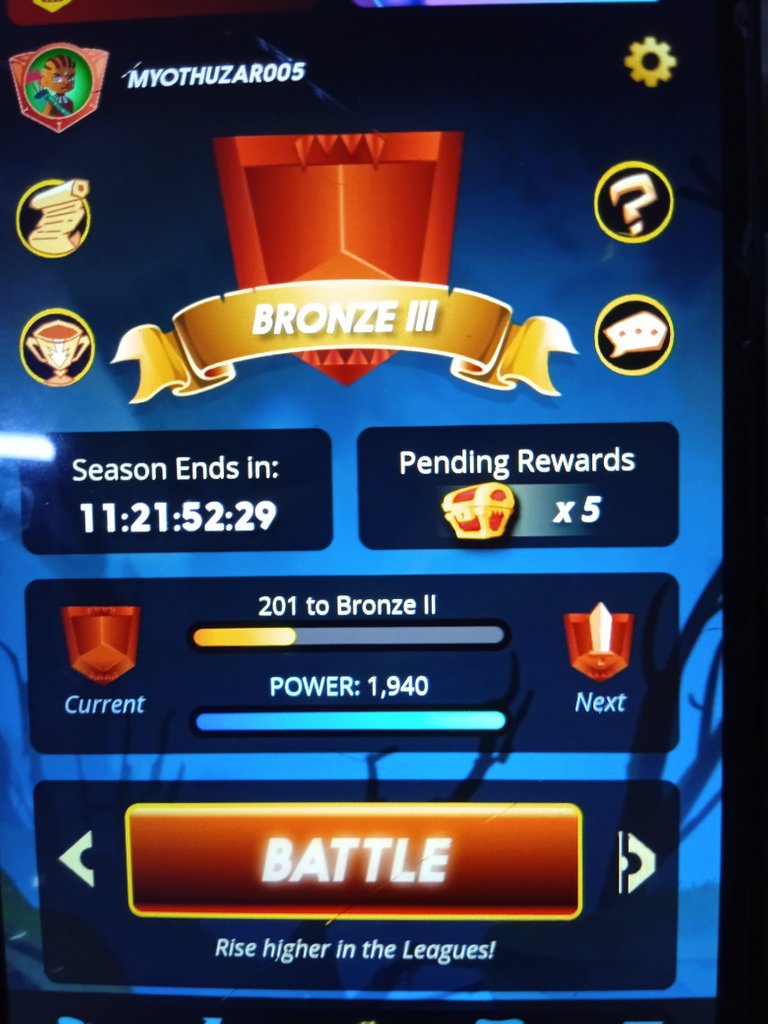 Today, I played daily quest in splinterlands game. The daily quest I got is water splinter quest.
I got water splinter quest again. Yesterday, I also got water splinter. I am happy to get water splinter quest again because I like playing with water splinter quest. Water splinter has good summoners and good cards. So, water splinter is fantastic to play. I choose to play with kelya frendul summoner from water splinter. I played only seven times today. Five times I won and two times I lose. I am happy to finish quickly the water splinter quest.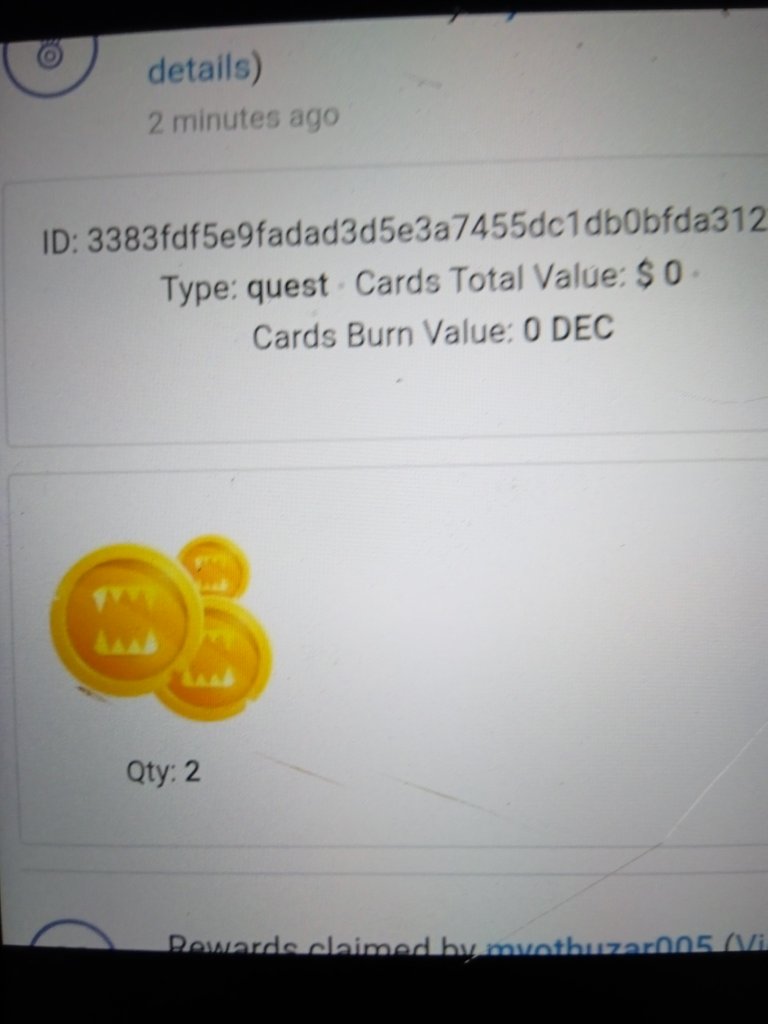 Then, I opened the loot chest to see the reward. I can not see the reward because of error. So, I go to see the peakmonsters site for my reward. Then, I saw the reward. My reward is only two credits.
splinterlands ဂိမ်းတွင် daily quest ကို ကစားခဲ့ပါတယ်။ ကျွန်မရရှိသော daily quest ကတော့ water splinter quest ဖြစ်ပါတယ်။
Water splinter quest ထပ်ရခဲ့ပါတယ်။မနေ့ ကလည်း water splinter questရခဲ့ပါတယ်။ water splinter quest နဲ့ ကစားရတာကို နှစ်သက်တာကြောင့် water splinter quest ကို ထပ်ပြီးရလို့ ပျော်ပါတယ်။ Water splinter မှာ summoner ကောင်းတွေ နဲ့ ကဒ်ကောင်းတွေ ပါပါတယ်။ ဒါကြောင့် water splinter က တကယ် ဆော့လို့ကောင်းပါတယ်။ water splinterထဲက kelya frendul summoner ကို ရွေးလိုကစားပါတယ်။ ဒီနေ့ ခုနစ်ခါပဲ ကစားခဲ့ရပါတယ်။ ငါးကြိမ်အနိုင်ရပြီး နှစ်ကြိမ်ရှုံးပါတယ်။ water splinter questကို မြန်မြန်ပြီးလို့ ဝမ်းသာမိပါတယ်။
ထို့နောက် ဆုကို ကြည့်ရန် loot chest ကို ဖွင့်ပါတယ်။errorကြောင့် ဆုကို မမြင်ရပါ။ ထို့ကြောင့် ကျွန်ုပ်၏ဆုအတွက် peakmonsters ဆိုsite ကို သွားကြည့်ရပါတယ်။ ထို့နောက် ဆုကို မြင်ရပါတယ်။ကျွန်ုပ်၏ဆုမှာ credits နှစ်ခုသာ ဖြစ်ပါတယ်။