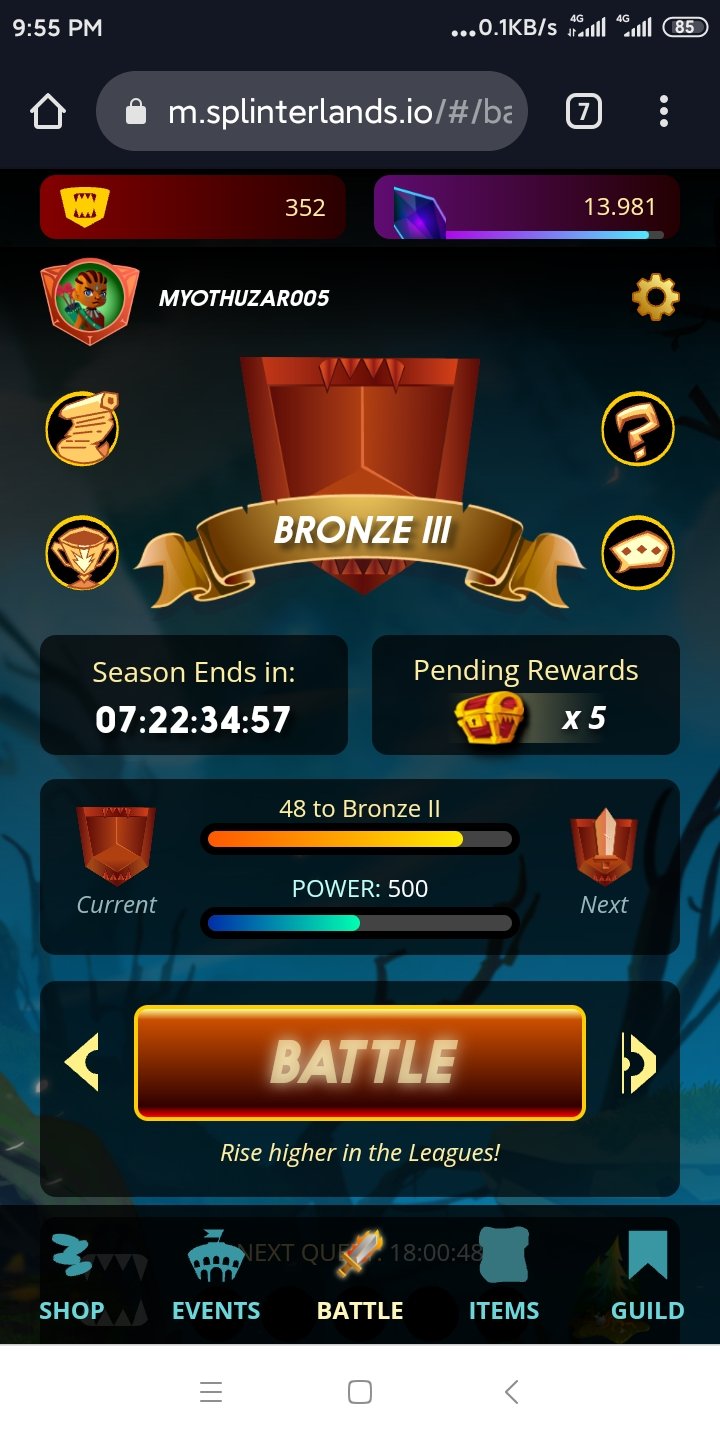 Today, I played daily quest in splinterlands game. The daily quest I played today is water splinter quest.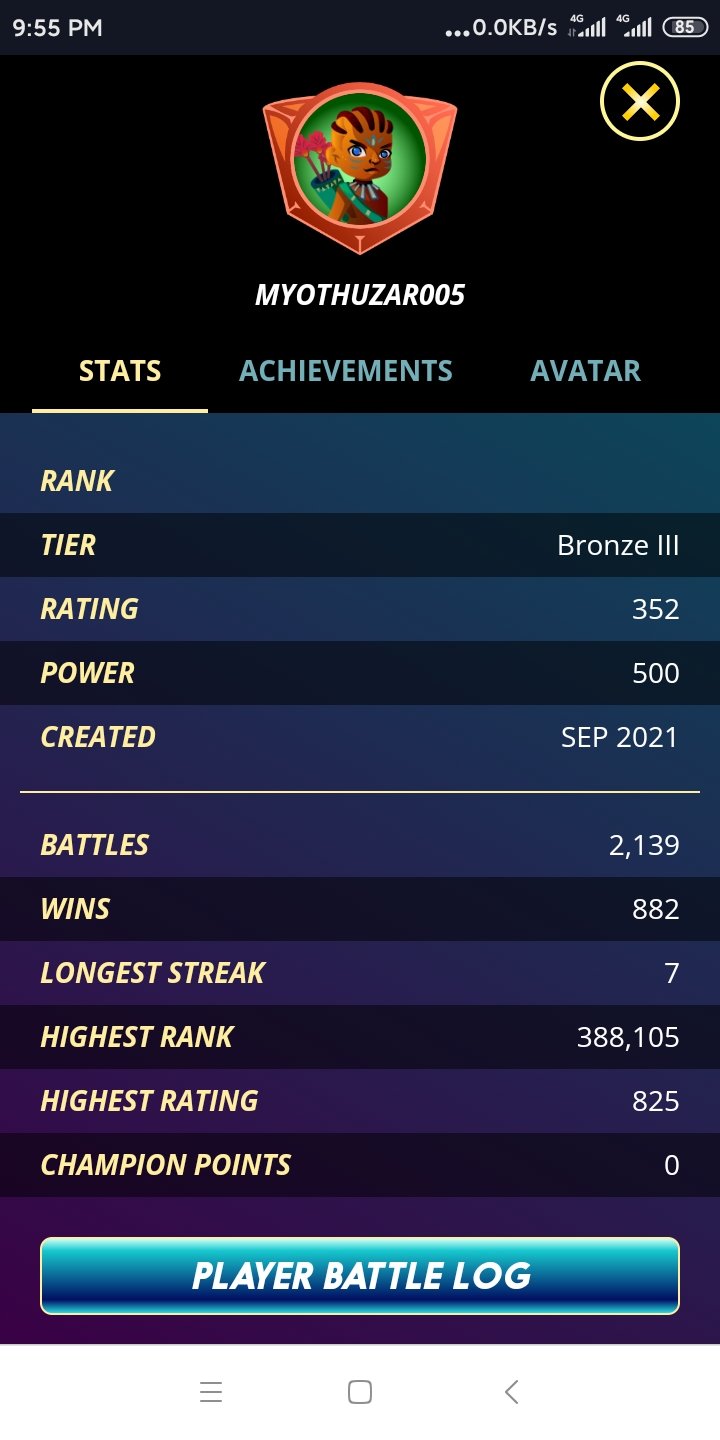 I like water spinter quest. I always use kelya frendul summoner for water splinter quest. This summoner is really good to play. Kelya frendul summoner gives one armor and one speed to its cards. I really like this summoner's abilities. So, water splinter is not very difficult to play because of its good summoner and good cards. Today, I only played ten battles to finish the quest.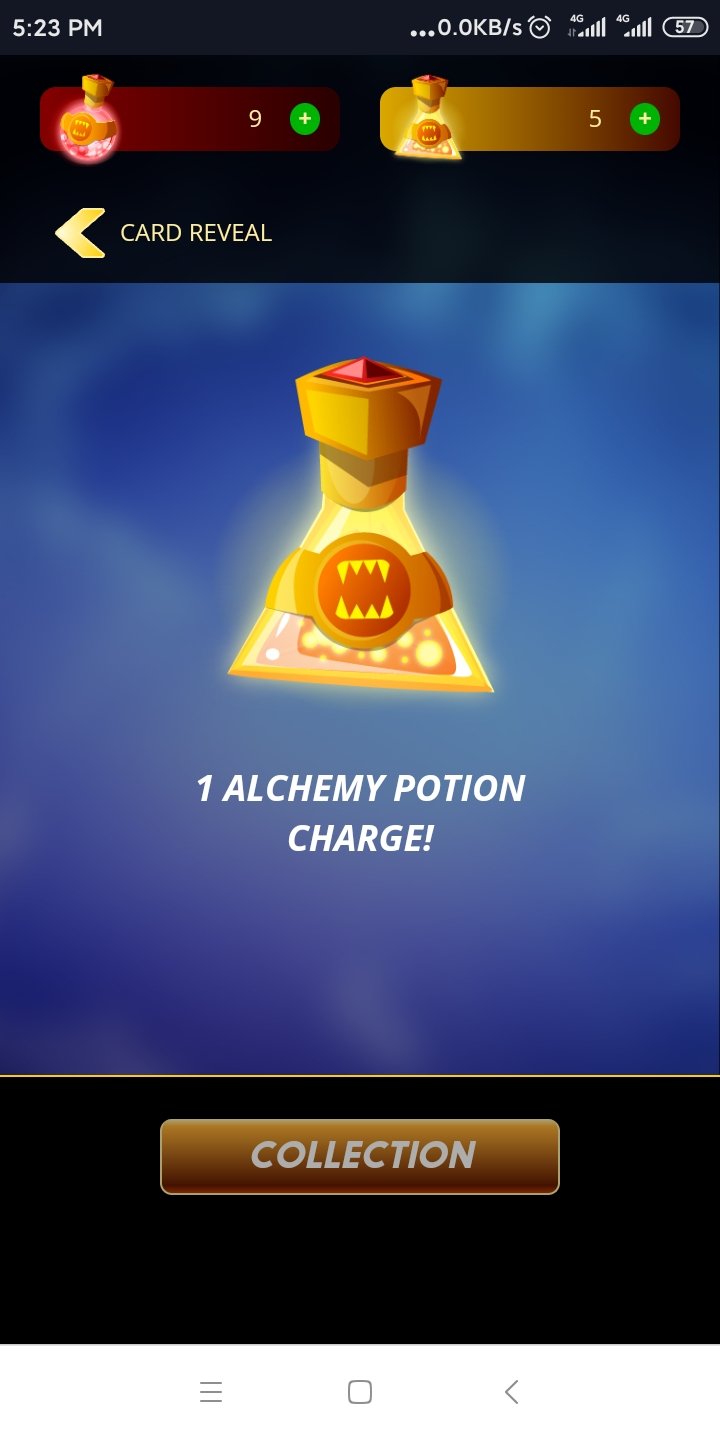 After completing water splinter quest, I opened the reward to see. The reward is an alchemy potion.
ဒီနေ့မှာတော့ splinterlands ဂိမ်းမှာ daily quest ကစားဖြစ်ပါတယ်။ ဒီနေ့ရတဲ့ daily quest ကတော့ water splinter quest ဖြစ်ပါတယ်။
ကျွန်မ water splinter quest ကို ကြိုက်ပါတယ်။water splinter quest အတွက် kelya frendul summoner ကို ကျွန်မ အမြဲသုံးပါတယ်။ဒီ summoner က တကယ်ကစားလို့ ကောင်းပါတယ် ။
Kelya frendul summoner က သူ့ကဒ်တွေကို armor တစ်ခုနဲ့ speed တစ်ခုစီ ပေးပါတယ်။ကျွန်မ ဒီ summonerရဲ့ အရည်အချင်းတွေကို တကယ် ကြိုက်ပါတယ်။ water splinter ကသူရဲ့ ကောင်းတဲ့ summoner နဲ့ ကောင်းတဲ့ကဒ်တွေကြောင့် ကစားရတာ သိပ်မခက်ခဲပါဘူး။ဒီနေ့မှာတော့ ၁၀ ကြိမ်ပဲ ကစားပြီး quest ပြီးစီးခဲ့ပါတယ်။
water splinter quest ပြီးစီးပြီး နောက်မှာတော့ ဆုကို ဖွင့်ကြည့်ပါတယ်။ဆုကတော့ alchemy potion တစ်ခု ဖြစ်ပါတယ်။