Hello Rising friends!.
Hello Blockchain gamers!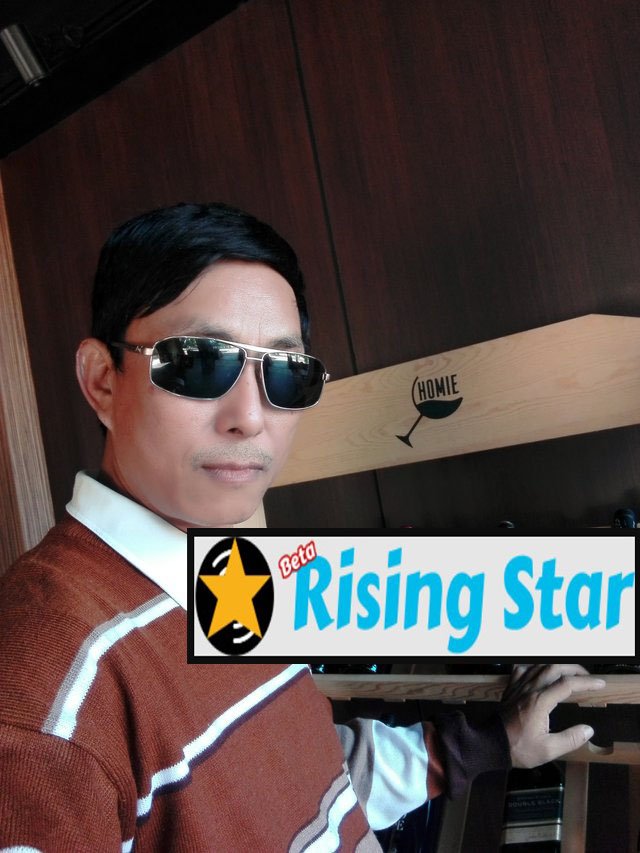 This is my 13th about Rising Star missions's post.
Today I have been playing my Rising Star Game for 30 days. It has been exactly one month since I started the Rising Star game. I played every day and tried to get more levels.
After a month's journey, I have come to love Rising Star even more.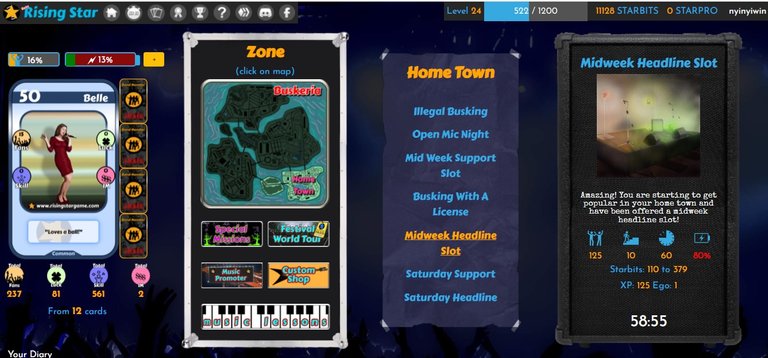 I do have a slight improvement in my current fan base, but I do not have advanced missions yet.
I have to play every day and I have difficulties. The main problem is that : run out of energy while playing and stop playing. Sometimes I happy when I get lucky Pizza gifts and then I'm full of energy.
Another problem, that it is difficult to reduce the Ego%. Now I am resolving this Ego% problem by making my Singing Lessons.
Although some problems can be overcome by replenishing energy with lace, but Starbits still do not have enough to buy pizza.
So I'm still working on the Rising Star mission when the energy comes back. Overcome these challenges every day and rejoice in the daily tunes of Rising Star.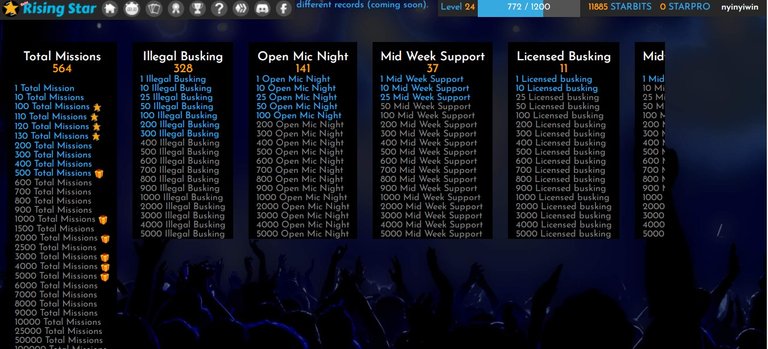 The missions I completed up to date are:
| | | |
| --- | --- | --- |
| No. | Missions | complete |
| 1. | Illegal Busking | 328 |
| 2. | Open Mic Night | 141 |
| 3. | Mid Week Support | 37 |
| 4. | Licensed Busking | 11 |
| 5. | Midweek Headline Slot | 7 |
| 6. | GIFT Charity Gig | 1 |
| 7. | Basic Singing Lesson | 20 |
| 8. | Guitar Lesson | 19 |
| ** | Total Missions | 564 |

The harder it is to get to the next level, the better. It's exciting to get through that music lessons.
So I want to do more missions. No matter what the challenges, RisingStar's music and missions are fun to perform.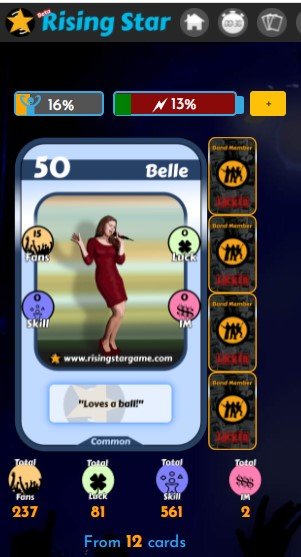 )
As I go through Rising Star's fun missions,
what I got for today is:
Fans 237
Luck 81
Total skill 561
IM 2
And also got Ego 16%
I hope to be able to buy new cards in the next week or so.
Now my in game Starbits are slow and growing.
I enjoy drifting through Rising Star's Music Missions every day.
Rising Star will continue to be my daily companion as I go through my happy times with Rising Star Music missions.
I hope you all like Rising Star too.
Well, let me stop here for a moment about my daily Rising Star.

Thank you for visiting to my post.
If you are interested in Rising Star Game and would like to enjoy more music with me, please contact me at my invitation link.
This is my invitation link> https://www.risingstargame.com?referrer=nyinyiwin
Nice day, See you around.
Enjoy at Rising Star.
@nyinyiwin