Dear friends,
This evening, I have reached level 20 after playing a couple of guitar lessons and some missions. What I just found out about music lessons is that it not only increases my skill but also gives me more experience points (xp: 120) in just one hour. And I found that the level bar increases as I gain experience (xp) through missions and music lessons.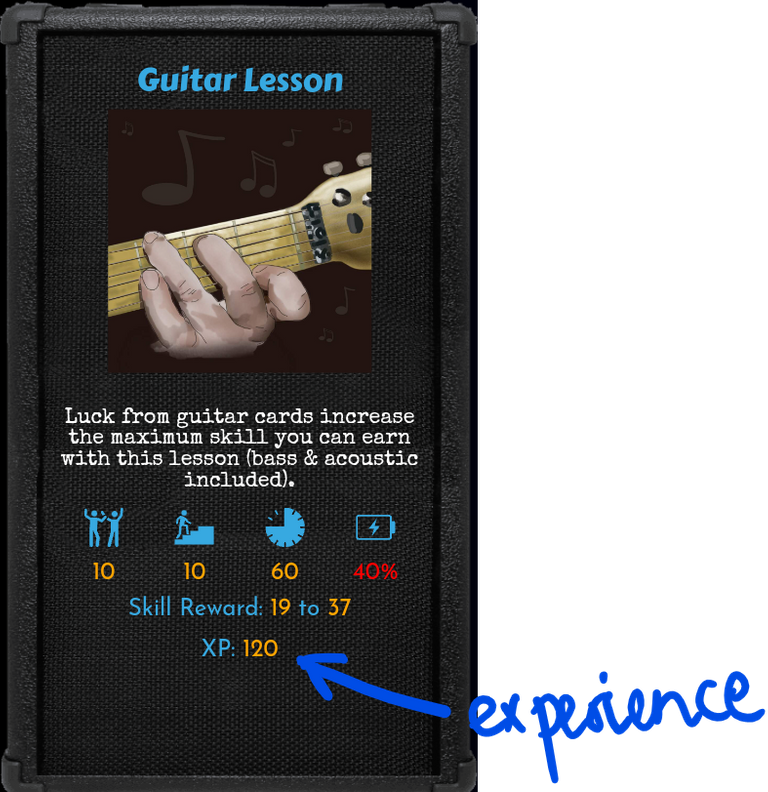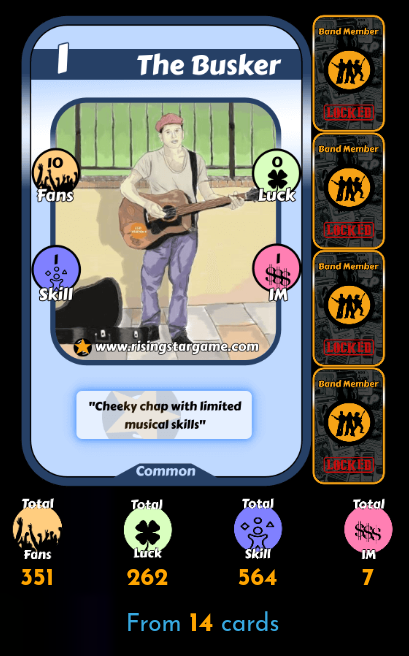 Currently, I have 210 fans with 141 temporary drunk fans so I don't need to buy a people card to perform "Saturday Headline" mission, which requires 300 fans. However, if the no decreases, I will have to buy one for higher level missions.
So far, I have performed 195 missions with 351 fans, 262 luck and 564 skills with 480 ego.
Next, maybe, I would like to try to buy a pack of cards but I am not sure yet. Do you think I should try? And while I am writing this I am performing the "Saturday Headline" mission that can be done after level 20. And I am excited for higher level missions. Thank you.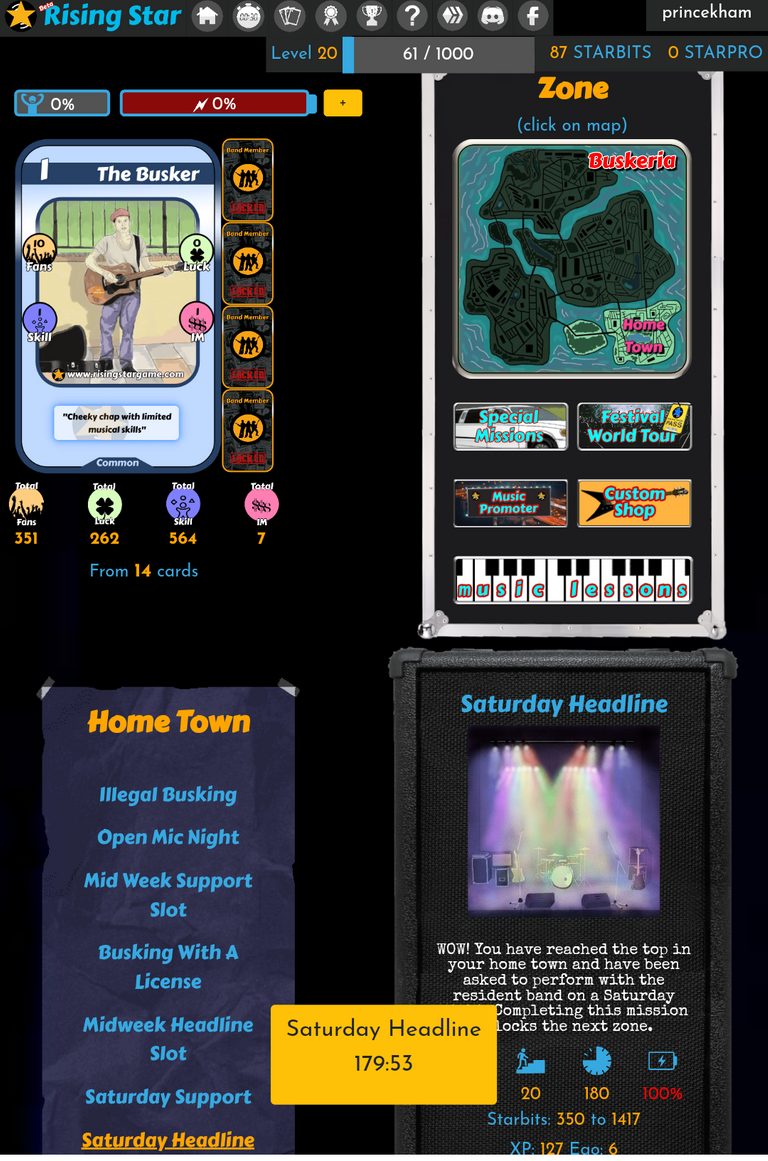 🎸♬♫🎶🎼🎸♬♫🎶🎼🎸♬♫🎶🎼🎸
အားလုံးပဲ မင်္ဂလာပါ။
ဒီညနေခင်းမှာပဲ ကျွန်တော် level 20 ရောက်ခဲ့ပါတယ်။ ဒီမနက်ခင်းပိုင်းမှာ music lessons ၂ ခု နဲ့ missions အချို့ လုပ်ဖြစ်နေခဲ့ပါတယ်။ ကျွန်တော် music lesson လုပ်ရတဲ့ အကြောင်းအရင်းကတော့ သူက ကျွန်တော့်ရဲ့ ကျွမ်းကျင်မှု skill ကို မြင့်တင်ပေးရုံတင်မကပဲ၊ အတွေ့အကြုံ (xp)ကို 120ထိ ပေးလို့ပဲဖြစ်ပါတယ်။ မနေ့ကမှ သိလိုက်တာကတော့ဟာ ကျွန်တော်တို့ရတဲ့ အတွေ့အကြုံတွေများလာလေ အပေါ်က level bar ဟာ တိုးလာလေဆိုတာပါပဲ။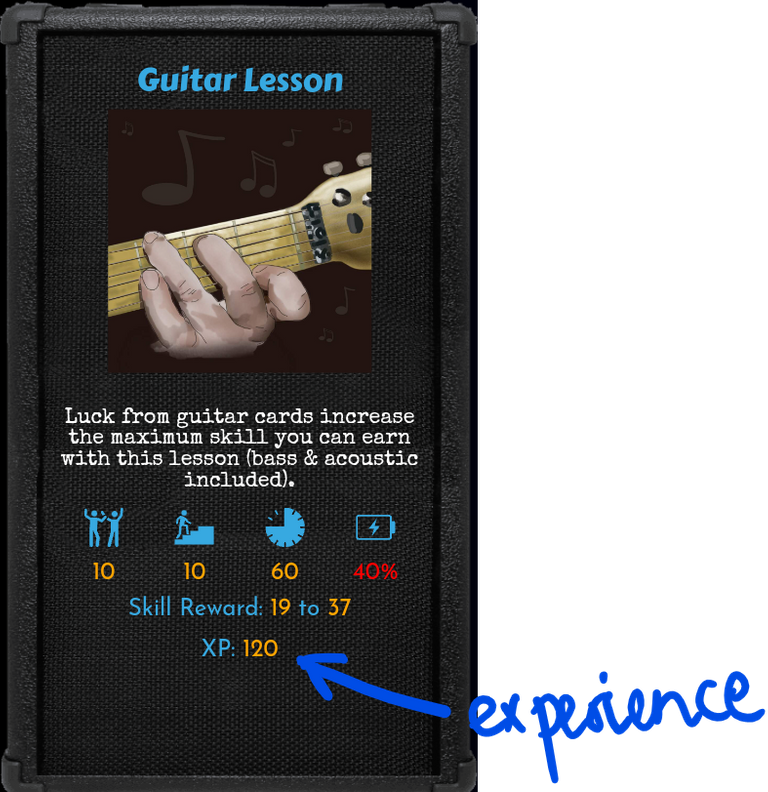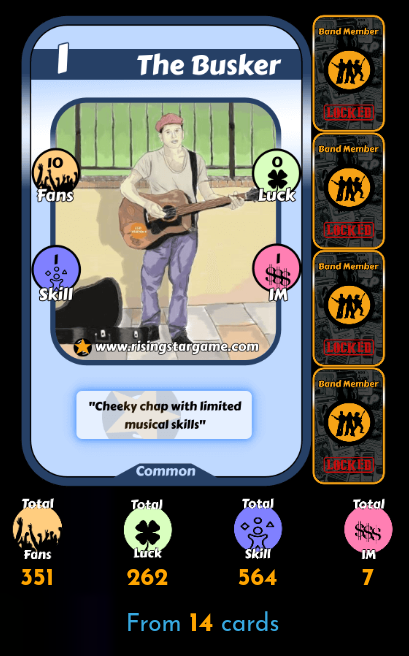 လောလောဆယ်အထိတော့ ကျွန်တော် ယာယီပရိတ်သတ် ၁၄၁ ယောက်အပါ ပရိတ်သတ် ၃၅၁ ယောက်ရှိတာမို့ level 20 မှာ ပြုလုပ်ခွင့်ရမယ့် "Saturday Headline" mission ကို ပြုလုပ်ခွင့်ရနေဦးမှာ ဖြစ်ပါတယ်။ ပရိတ်သတ် အရေအတွက် လျော့သွားရင်တော့ people card ဝယ်ရပါမယ် ထင်ပါတယ်။ လက်ရှိအချိန်အထိတော့ ကျွန်တော်ဟာ mission ပေါင်း ၁၉၅ ခုပြုလုပ်ပြီးပြီဖြစ်ပြီး၊ ပရိတ်သတ် ၃၅၁ ယောက်၊ luck ၂၆၂၊ skill ၅၆၄ နဲ့ ego ကတော့ ၄၈၀ ရှိပါတယ်။
နောက်ပိုင်းမှာတော့ ကပ် pack တစ်ခု ဝယ်ပြီး ကံစမ်းကြည့်မလားလို့ တော့ စိတ်ကူးရှိပါတယ်။ မိတ်ဆွေတို့ ကော ဘယ်လို ဘယ်လိုသဘောရပါသလဲ။ ဒီစာကို ရေးနေချိန်မှာတော့ ကျွန်တော်ဟာ level 20 ရောက်မှ လုပ်ဆောင်လို့ ရတဲ့ "Saturday Headline" mission ကို ပြုလုပ်နေပြီ ဖြစ်ပါတယ်။ အားလုံးကို ကျေးဇူးတင်ပါတယ်။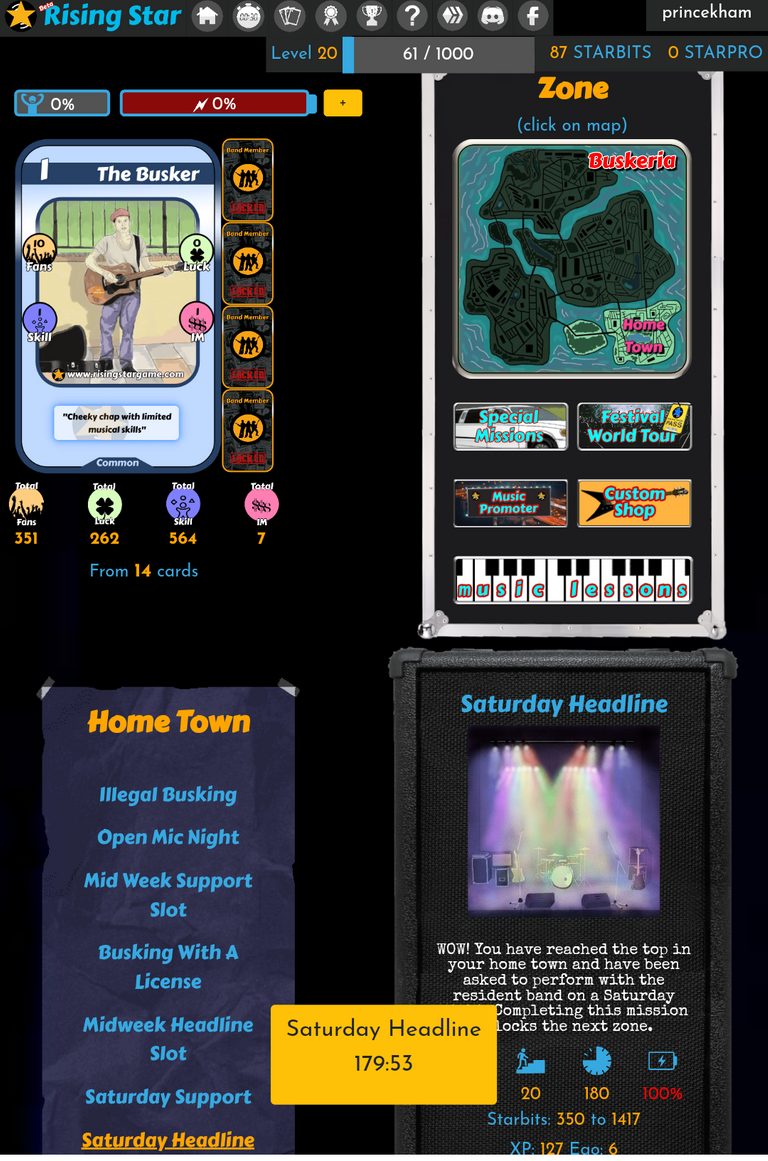 @princekham
13th May 2022
Myanmar