Hello friends.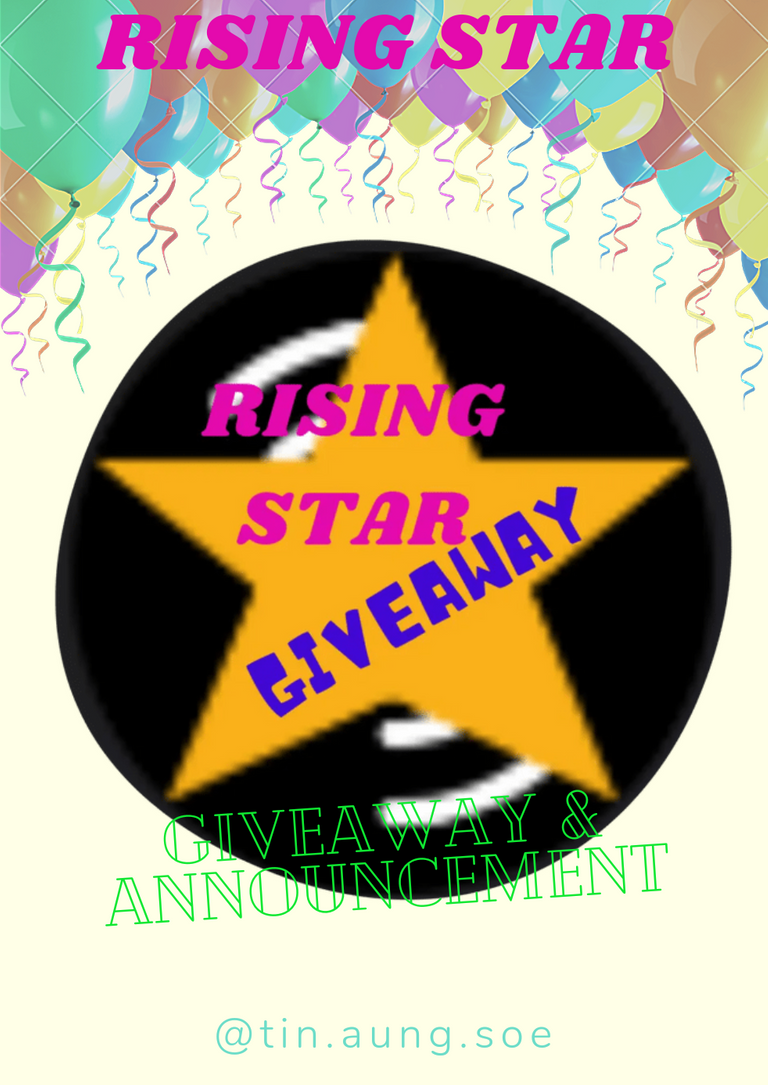 Gradually, time passed and my Rising Star Giveaway Post turned 7 days old.
So, as mentioned, I chose to give a Rising Star NFT card as a gift.
Here are the people who commented on my Giveaway Post to get a gift:
@subidu
@myanmarkoko
@trenloco
@mario02
@irisworld
@naythan
@aweee
@amaillo
@luizeba
I Filled in the above names in the Spin Chart and spinned.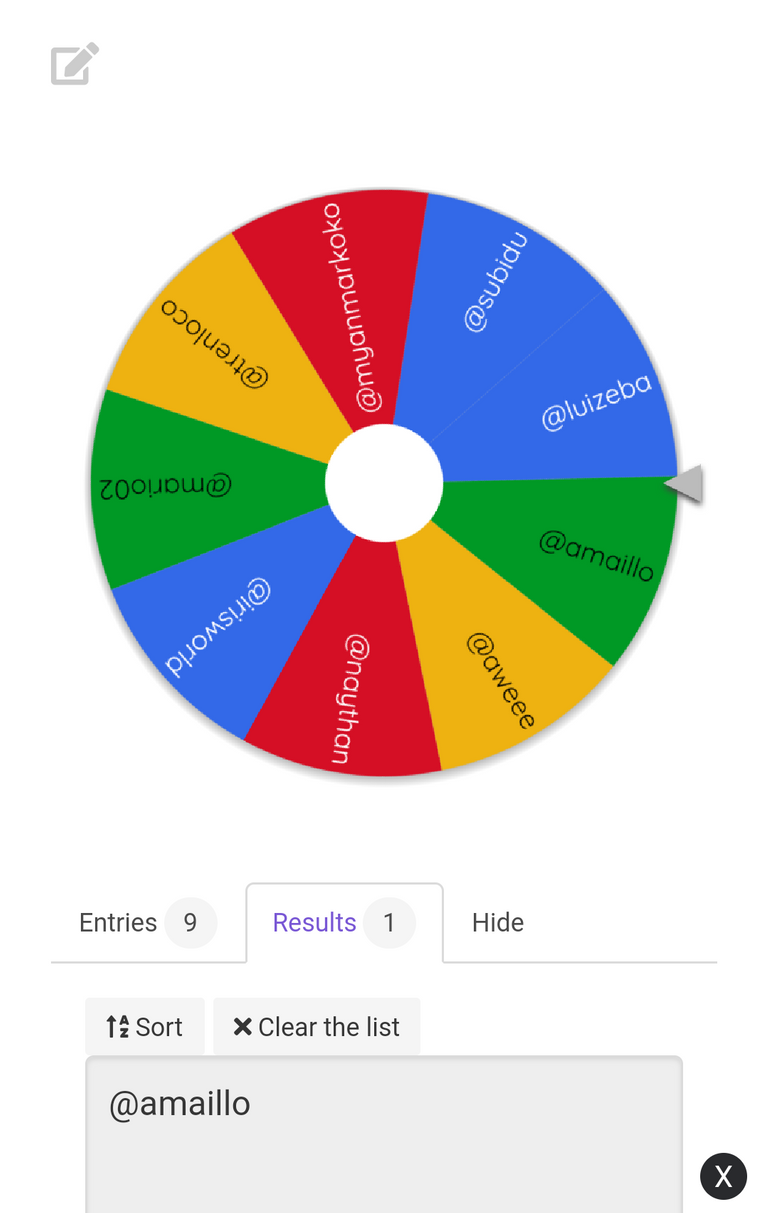 Congratulations 👏
My Rising Star Giveaway Winner is @amaillo .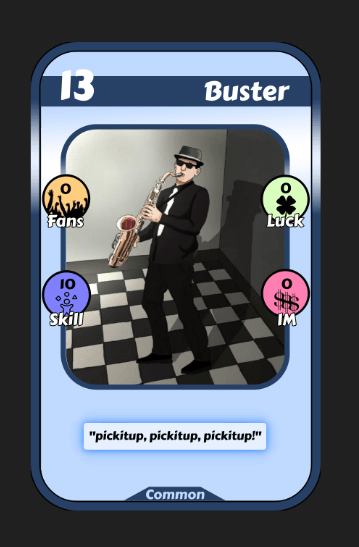 I3 Buster card has been sent to Winner as a Giveaway Gift.
Compete for next week's Giveaway.
In more than a week, I will be able to launch Starbits Millionaire Mission.
In addition to the Giveaway NFT card, the Starbits Giveaway will also be available.
Good luck with the melodies.
Thank you for everything.
Tin Aung Soe
[Burmese]
မင်္ဂလာပါ မိတ်ဆွေတို့ရေ။
တဖြည်းဖြည်းနဲ့ အချိန်တွေ ကုန်ဆုံးလာခဲ့တာ ကျွန်တော်၏ Rising Star Giveaway Post သည်လည်း ၇ ရက်ပြည့်မြောက်ခဲ့ပြန်ပါပြီ။
ဒီတော့လည်း ဆိုခဲ့သည့်အတိုင်း Rising Star NFT card တစ်ခု လက်ဆောင်ပေးဖို့ ရွေးချယ်ခဲ့ပါတယ်။
ကျွန်တော်၏ Giveaway Post မှာ Gift ရယူရန် Comment ပေးကြသူများမှာ အောက်ပါအတိုင်း ဖြစ်ပါသည်။
@subidu
@myanmarkoko
@trenloco
@mario02
@irisworld
@naythan
@aweee
@amaillo
@luizeba
အထက်ပါ အမည်များကို Spin Chart ထဲ ဖြည့်ကာ Spin လိုက်ပါတယ်။
Congratulations 👏
ယခုတစ်ပတ် ကျွန်တော်၏ Rising Star Giveaway Winner မှာ @amaillo ဖြစ်ပါသည်။
Giveaway Gift အဖြစ် I3 Buster card ကို Winner ထံသို့ လွှဲပို့လိုက်ပါပြီ။
ကဲ နောက်တပတ် Giveaway ကို ပါဋင်ယှဉ်ပြိုင်ကြပါဦးဗျို့။
နောက်တစ်ပတ်ကျော်လောက်ဆိုလျှင်တော့ ကျွန်တော်လည်း Starbits Millionaire Mission ကို စတင်ပြုလုပ်နိုင်တော့မည် ဖြစ်ပါသည်။
ထိုအခါ Giveaway NFT card အပြင် Starbits Giveaway လည်း ပေးနိုင်တော့မည် ဖြစ်ပါသည်။
သံစဉ်လေးများဖြင့် ကံကောင်းကြပါစေ။
အရာအားလုံးအတွက် ကျေးဇူးတင်ပါသည်။
တင်အောင်စိုး