Hello.
One day I saw a comment by @poshtoken under my post .
This comment is about linking Twitter registration and HIVE Blockchain Account at https://hiveposh.com .
So, I did the following:
The first thing I did was search https://hiveposh.com in a browser.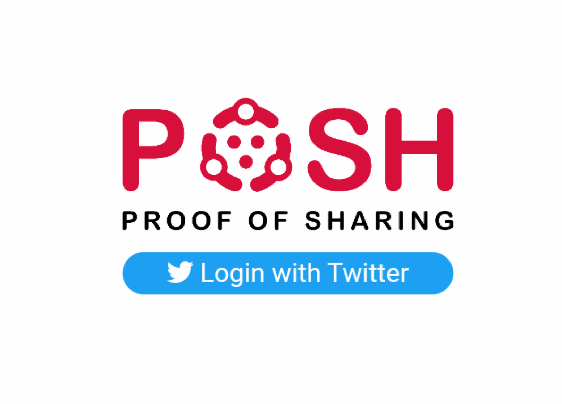 Click Login with Twitter that appears.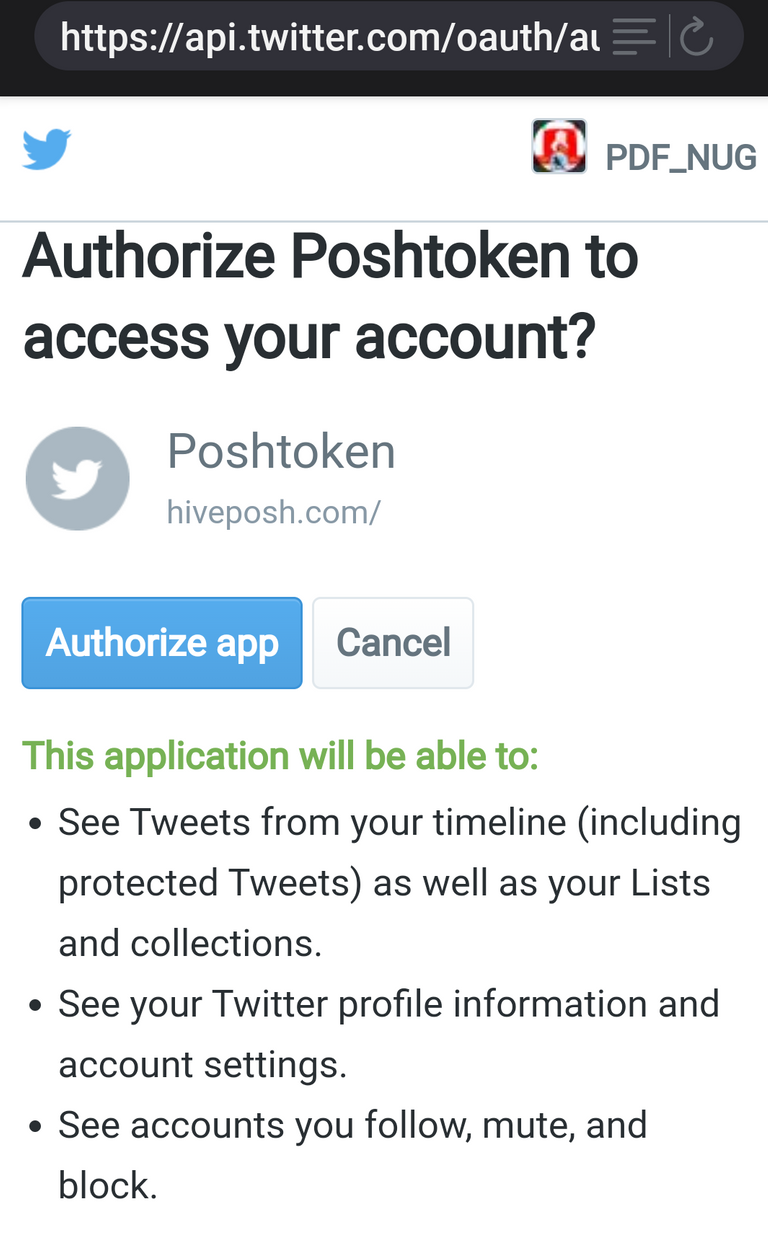 Then click on Authorize App to connect to https://hiveposh.com website and Twitter app as shown in the picture.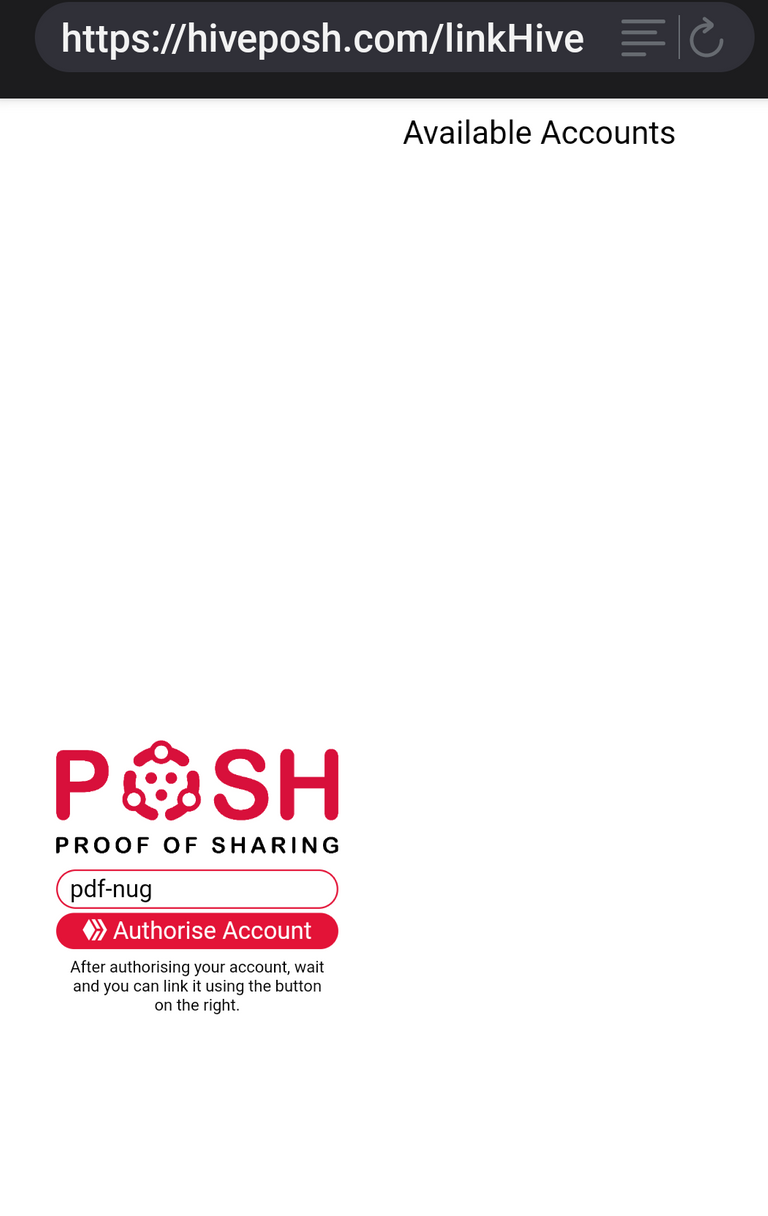 Then enter the username of the HIVE Blockchain Account in the fields where you can see the image and click Authorize Account.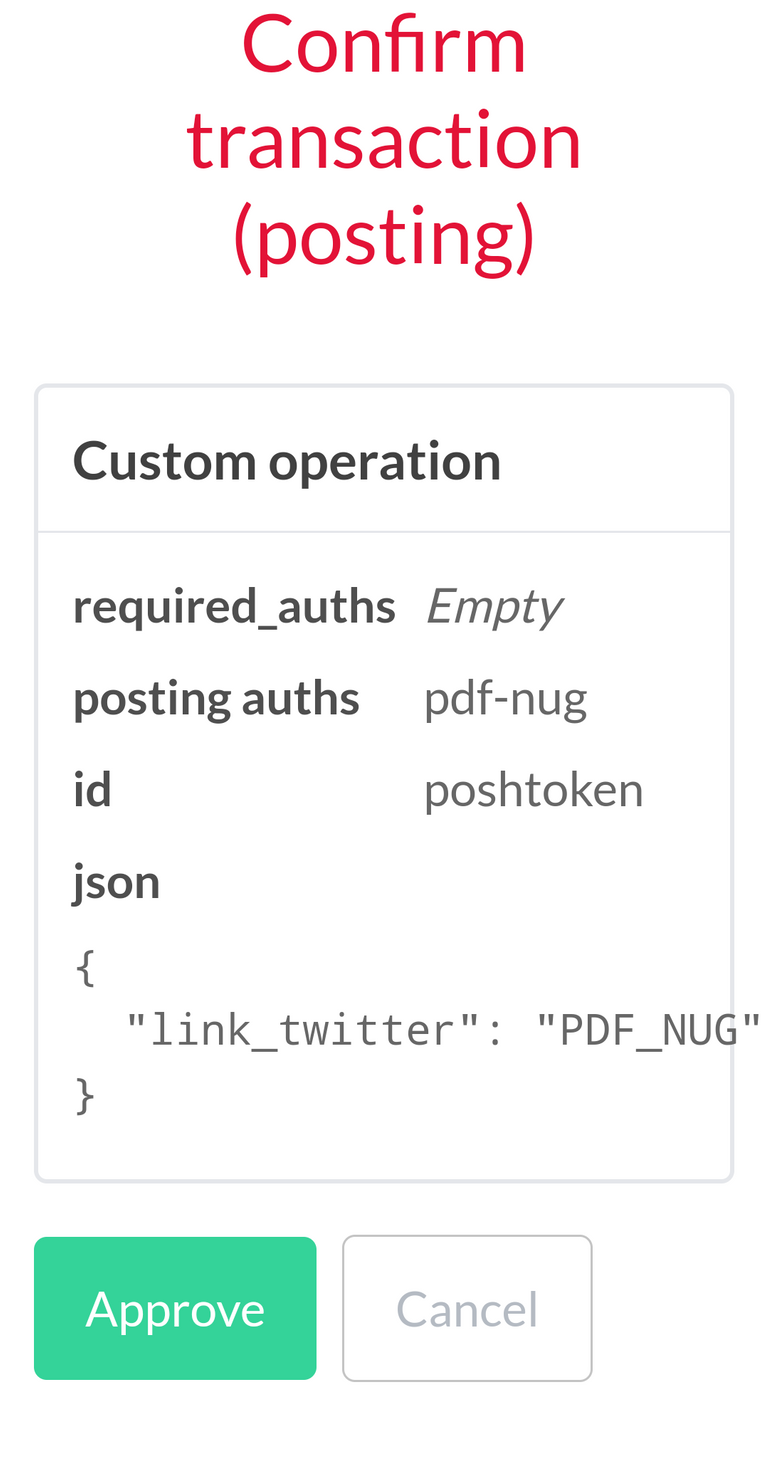 Approved with HIVE Blockchain Account Active key.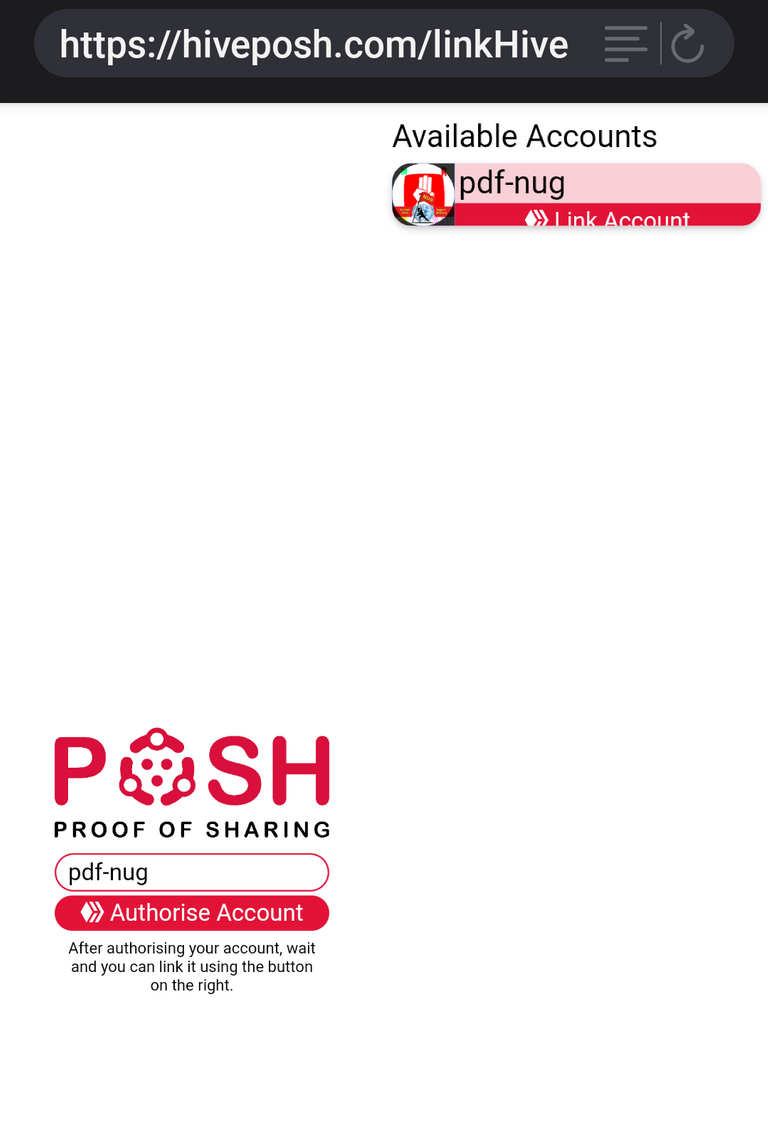 Then click on the Link Account in the upper right corner of the image and you have successfully registered your https://hiveposh.com with Twitter and HIVE Account.
We then tweet HIVE Blockchain posts on Twitter with the hashtag #posh .
If you do the above, you will get a POSH token.
You can also view your POSH token richlist.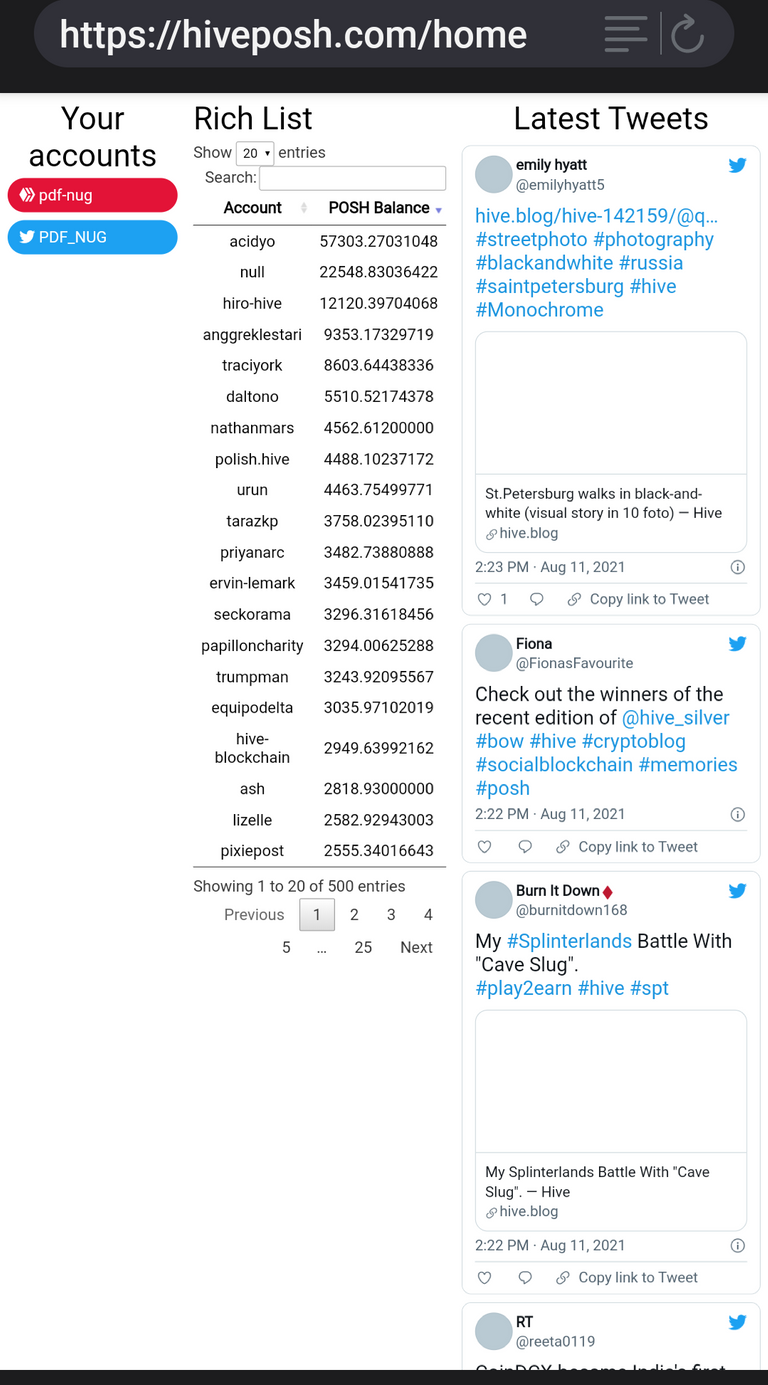 You can trade POSH tokens on Hive-engine or LeoDex.
The price of POSH token is 0.04 HIVE or 0.02 $.
You should also do the above to get $POSH token.
Thank you.
@ pdf-nug
Twitter: https://twitter.com/PDF_NUG?s=09
Written by Tin Aung Soe
[Burmese]
မင်္ဂလာပါ။
တစ်နေ့က ကျွန်တော်၏ Post အောက်၌ @posh token ၏ Comment တစ်ခုကို တွေ့မြင်ခဲ့ရပါသည်။
၎င်း Comment သည် https://hiveposh.com မှာ Twitter registration and HIVE Blockchain Account link binding လုပ်ရန် အကြောင်း ဖြစ်ပါသည်။
သို့ဖြစ်၍ ကျွန်တော်လည်း အောက်ပါအတိုင်း လုပ်ဆောင်ခဲ့ပါသည်။
ပထမဆုံး https://hiveposh.com ကို Browser တစ်ခုခုမှာချ၍ Search လုပ်ခဲ့သည်။
ထိုအခါ ပေါ်လာ‌သော Login with Twitter ကို Click လိုက်ပါသည်။
ထို့နောက် ပုံမှာ မြင်ရသည့်အတိုင်း hiveposh.com website and Twitter App ကို ချိတ်ဆတ်ရန် Authorize App ကို Click ပေးလိုက်ပါသည်။
ထို့နောက် ပုံမှာ မြင်ရသည့် ဖြည့်စွက်ရန် နေရာ၌ HIVE Blockchain Account ၏ username ကို ထည့်ပေး၍ Authorise Account ကို Click ခဲ့ပါသည်။
ထို့နောက်တော့ HIVE Blockchain Account Active key ဖြင့် Approve လုပ်ခဲ့ပါသည်။
ထိုနောက်မှာတော့ ပေါ်လာသည့် ပုံ၏ ညာဘက် အပေါ်ထောင့်မှ Link Account ကို Click ပေးလိုက်သောအခါ hiveposh.com ကို Twitter and HIVE Account ဖြင့် link ချိတ်၍ Registration လုပ်ခြင်း အောင်မြင်သွားပါပြီ။
ထိုနောက်တော့ ကျွန်တော်တို့သည် HIVE Blockchain မှ Post များကို Twitter ၌ #posh hashtag ဖြင့် Tweet ပေးရပါမည်။
အထက်ပါ အတိုင်း လုပ်ဆောင်ပါလျှင် POSH token ကို ရရှိမည် ဖြစ်ပါသည်။
သင်၏ POSH token richlist ကိုလည်း ကြည့်ရှုနိုင်ပါသည်။
POSH token ကို Hive-engine or LeoDex မှာ Trade နိုင်ပါသည်။
POSH token ၏ ဈေးနှုန်းသည် 0.04 HIVE or 0.02 $ ဖြစ်ပါသည်။
ကဲ မိတ်ဆွေတို့လည်း POSH token ရယူနိုင်ရန် အထက်ပါအတိုင်း လုပ်ဆောင်ထားသင့်ပါသည်။
ကျေးဇူးတင်ပါသည်။
Twitter : https://twitter.com/PDF_NUG?s=09
Written by Tin Aung Soe