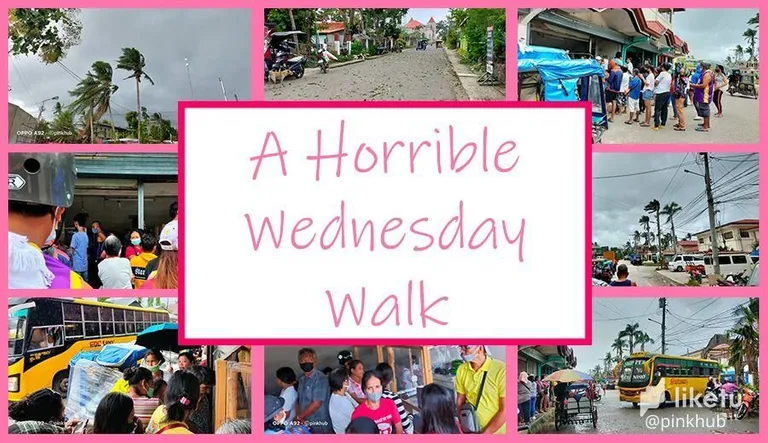 Earlier in the morning around 7 AM the sun was up in the sky and it looked like it was gonna be a fun sunny day today. What could go wrong right? It turns out things are gonna be messy in just a few hours.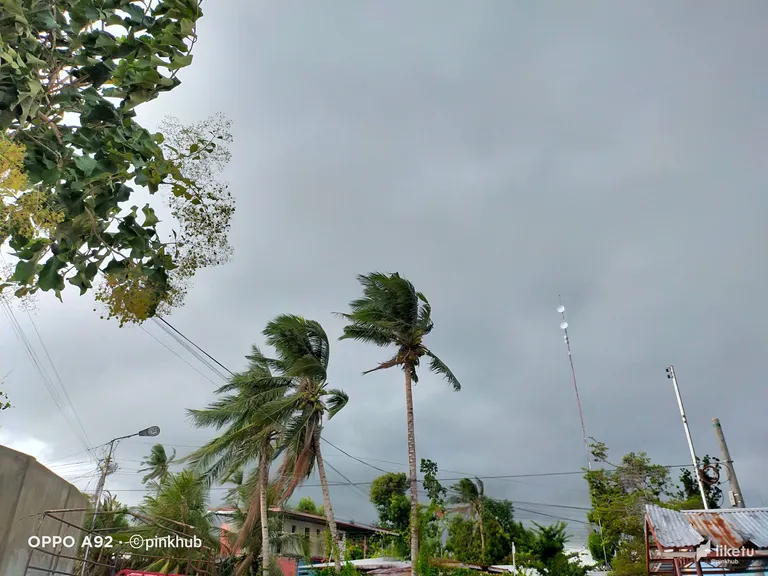 When I got out of the house, I was greeted with very strong winds. The leaves of the coconuts were flowing in a single direction thanks to the wind. It felt like a storm is brewing but I haven't heard any news of a storm nearby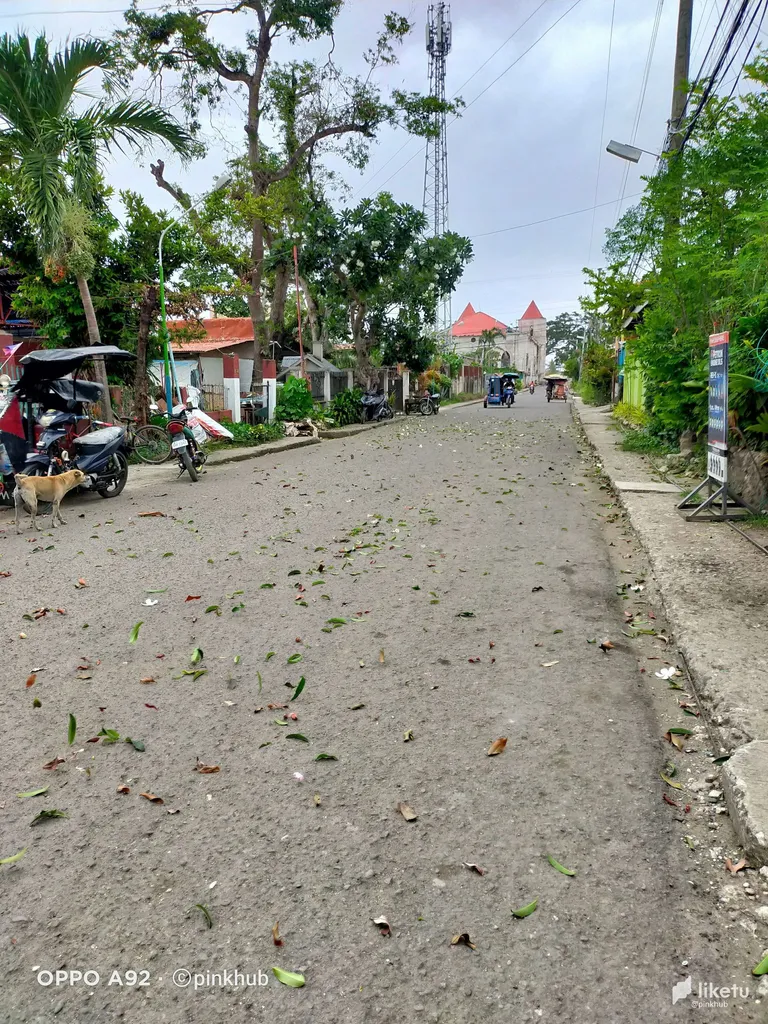 Due to the strong wind, leaves were scattered all over the roads and were swirling around. This really reminds me of what happened last December when a Super Typhoon ravaged our town. I can hear the tin roofs banging around due to the wind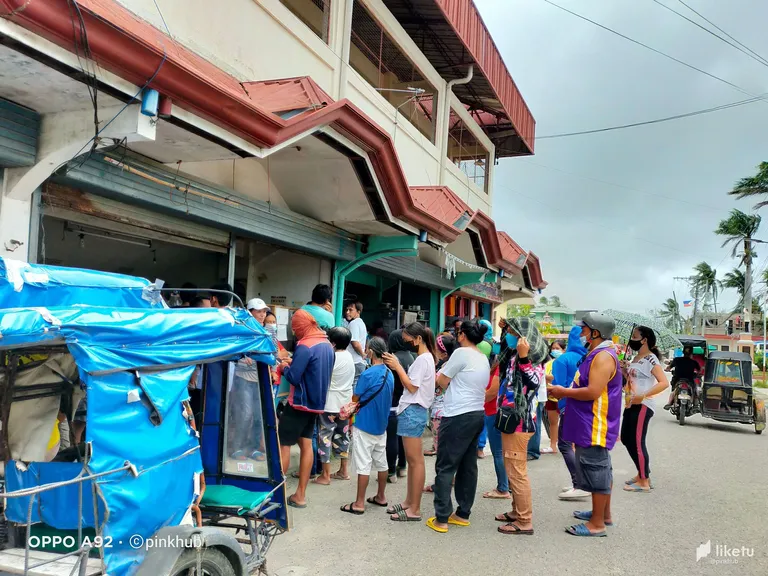 When I arrived at my destination, people were already lining up to pay their electric bill as well. The funny thing is as soon as I arrived the power went out. So much for paying the electric bill and here they don't have any electricity or a generator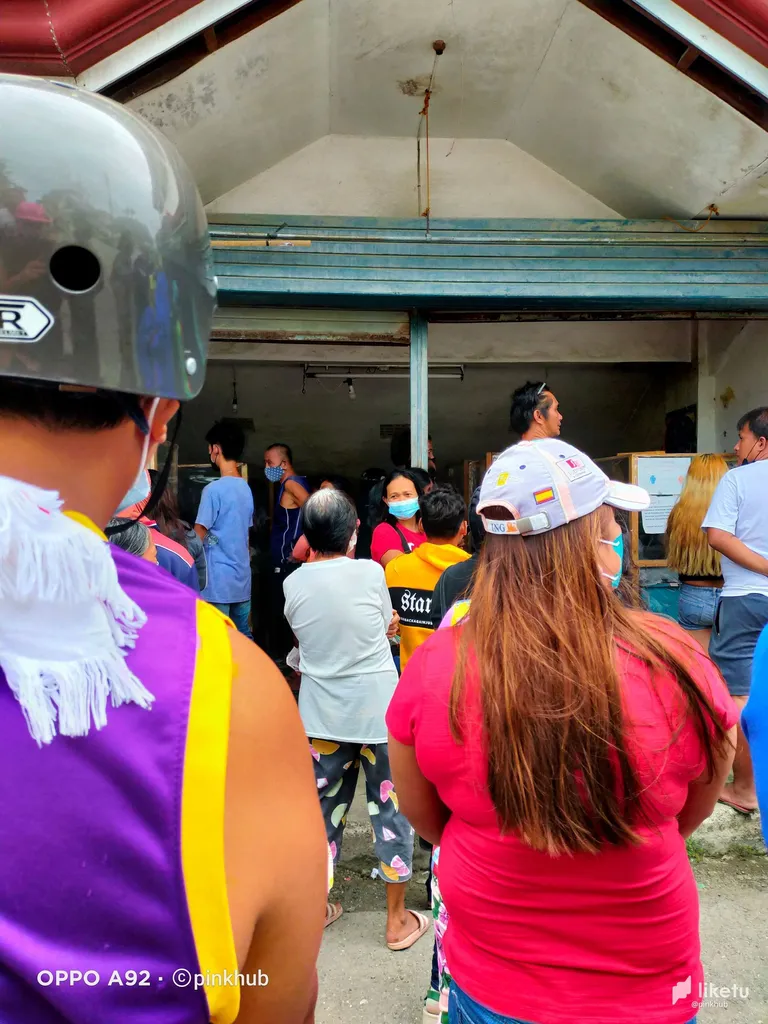 People were complaining thanks to the power outage. Some were laughing at the fact that the electric company has run out of electricity lol. Still many of us waited for the power to come back and some went back home coz they felt it was a fools errand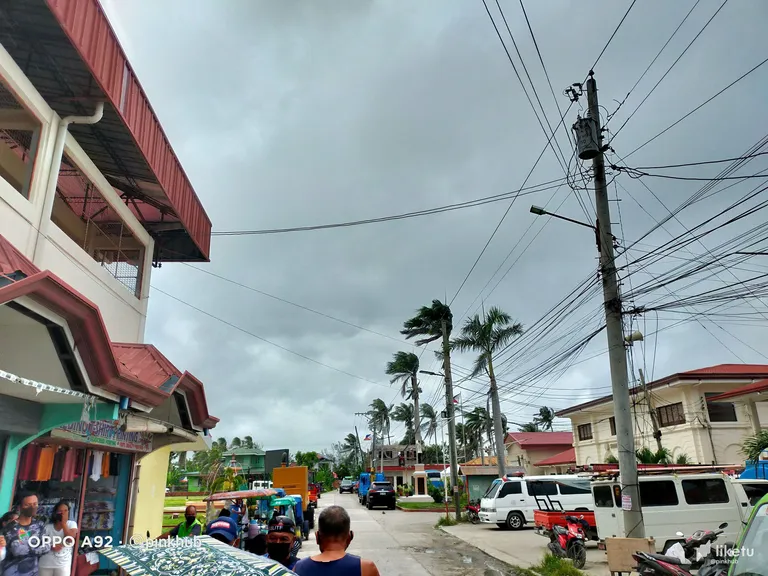 The winds were still going strong during this time, although it wasn't as strong as earlier but the effects of the winds can still be seen in the leaves of the trees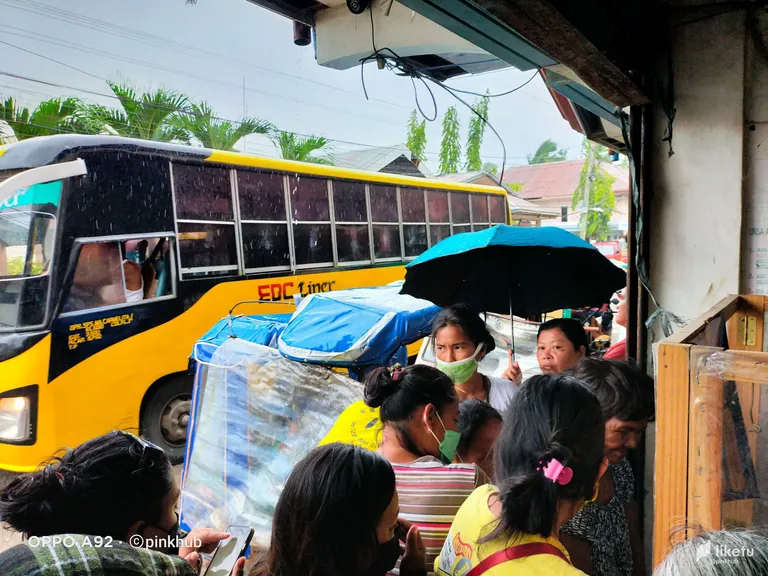 An hour later the power is still not back and now it even started to rain, so we had no choice but to hide in the very small area.
It was quite packed inside the small office.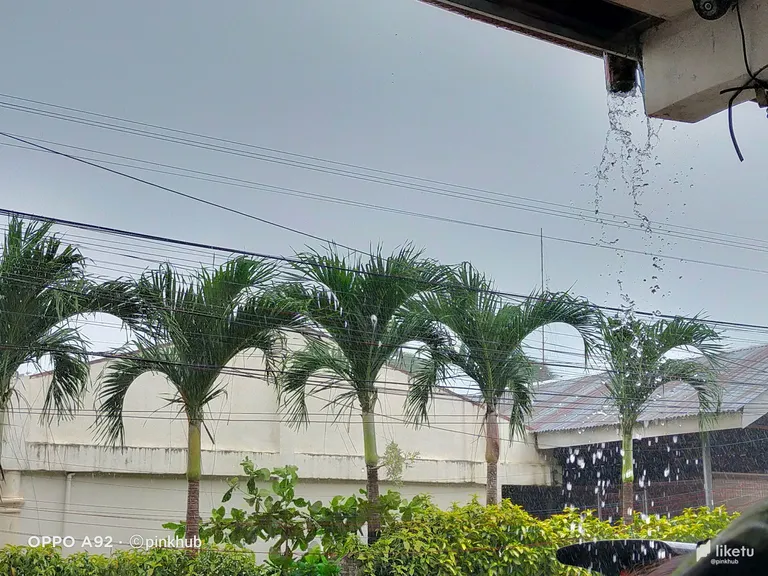 Now the rain is really starting to pick up its pace and is starting to pour out quite heavily
I was lucky coz I was in the center of the crowd but at the same time in a bad position coz it was so hot in the middle due to the number of people around me.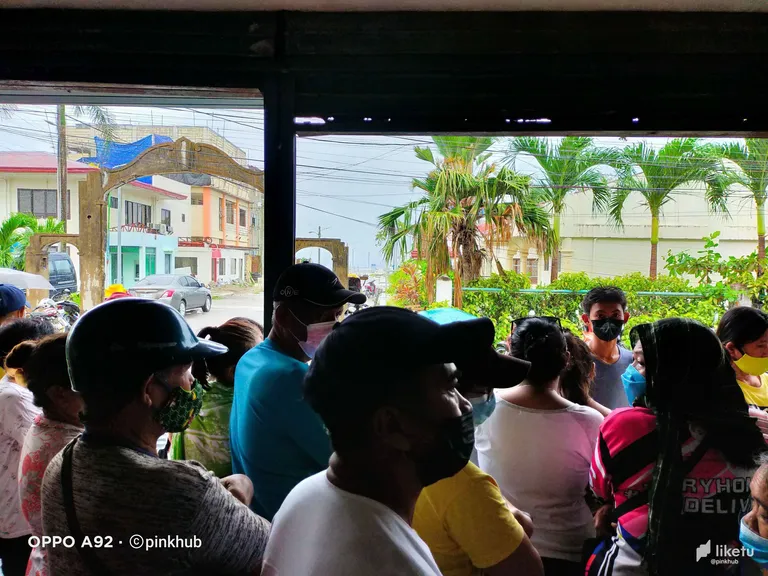 After 2 hours of waiting and the power was still not back. A few minutes from now the employees will be having a lunch break and will be back at 1PM. The good news is the rain has almost stopped so hopefully I can get out of this crowd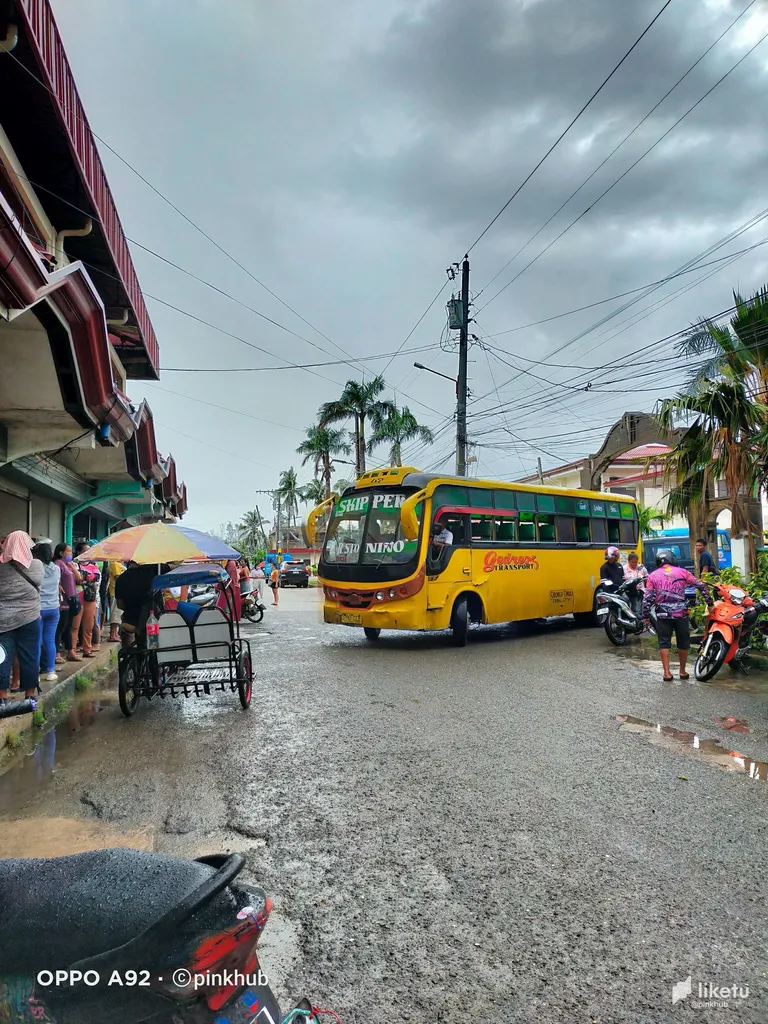 The rain finally stopped around 12:30PM and I was able to go out. I would have loved to go home and eat my lunch but I decided to stay just in case the power will be back in a few minutes but I was sadly mistaken.
The power went back at around 2PM in the afternoon. I was so hungry that I feel like punching through all these people so I will be the first one in the line but oh well at least I'll finally be able to finish this horrible task
Hello everyone, I hope you are having a great day today. Sadly today was a very horrible day. I already said most in the photos caption but I will explain other things down here as well so that you will know more about what happened.
The trauma - as I said our town was hit by a Super Typhoon last December, 2021 and I can still vividly remember the sound of the roofs outside banging at the walls of our house. So now when I hear a roof making a bang sound I immediately get startled by it, and it is not only me who is experiencing this as well. I have talked to people along the way to pay my bills and most people have the same feeling as me. Most of our fellow townspeople still hasn't forgotten the horrible night when Super Typhoon Rai has almost destroyed our town. A lot of houses were torn and some people died during that night. Hopefully we can recover from this trauma in the future.
The wind was also no joke, if I were to make a rough estimate on the wind speed we experienced earlier I would say it was probably around 60 to 80 KM/H. I know it looked like it is just a normal gust of wind but remember that we were almost destroyed a few months ago so even these kind of gusts can really rile us up. Tree branches fell today due to the gust of wind. Although nothing major happened it was still scary for most of us, especially when most of us still hasn't really recovered from the devastation.
The power outage - the power outage lasted for a few hours but during this time, most of us who were in the small sub office talked our way through this. We went from talking about the rising fuel price, to garbage disposal and into saving mother nature. It was quite rare to find meaningful talks such as these, coz I'm mostly in front of toxic people who only knows how to point out your faults but don't see their own. People who thinks they are so perfect and knows it all lol. It was quite a blissful few hours and I would have loved to go for more but since the power was already back and so we had to stop our talks.
So the title of this blog post is quite misleading because my day wasn't all that horrible at all but since for the most part it was horrible and so I went for that.
Anyways if you are still reading up to this point then thank you. Till next time... Cheers!
---
For the best experience view this post on Liketu