Hello.
Today, I would like to share two photos of Leaves.
These two branches are Eugenia and Mango leaves.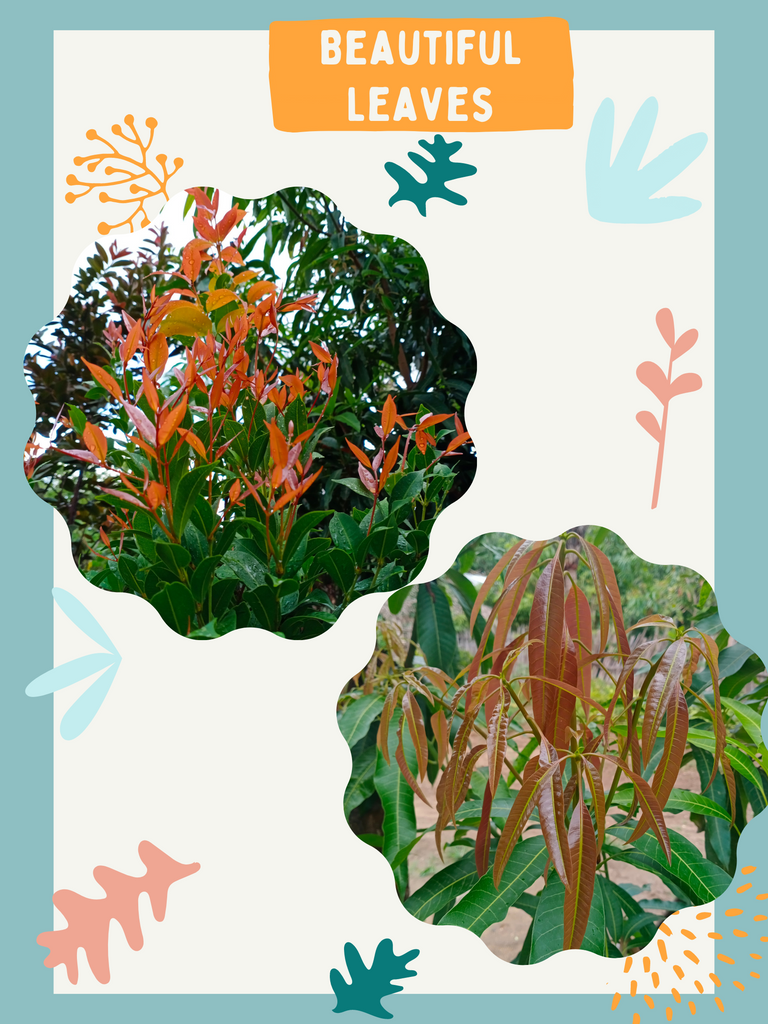 Tha Eugenia is often called a flower and is used to offer flowers to the Buddha.
We, the people of Myanmar, always bring the success of ideas to success.
It is also used as a successful garland at weddings.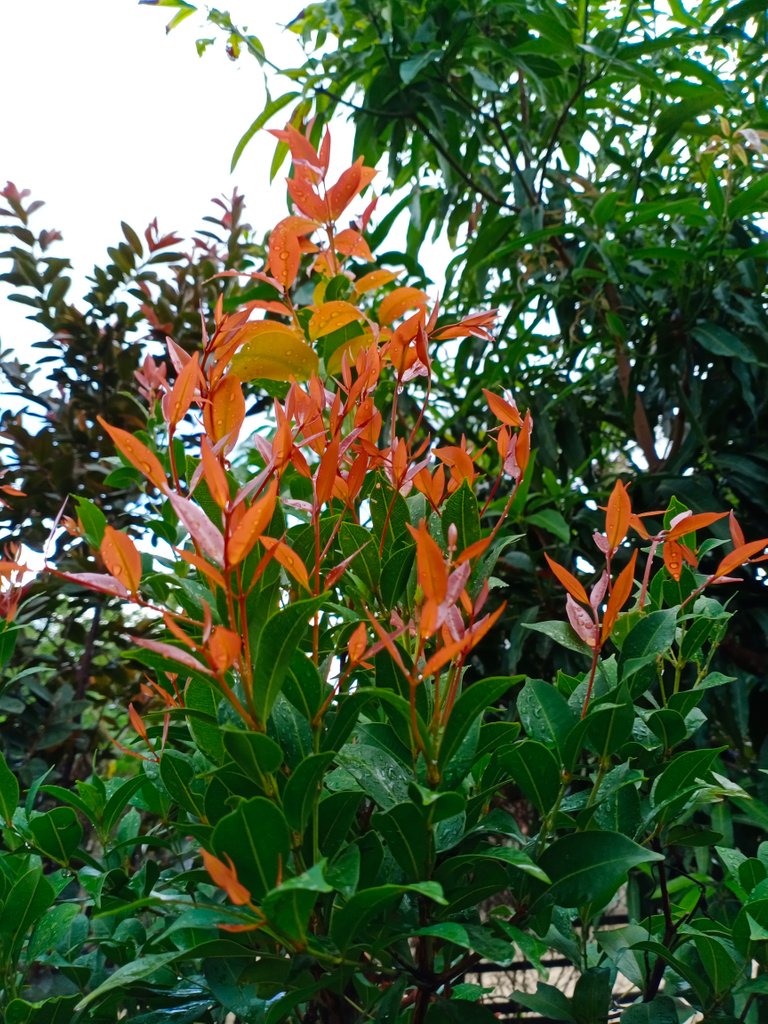 Mango leaves are eaten by some people.
Eating soft mango leaves; Boiling dried mango leaves and drinking it as a tea is good for our health.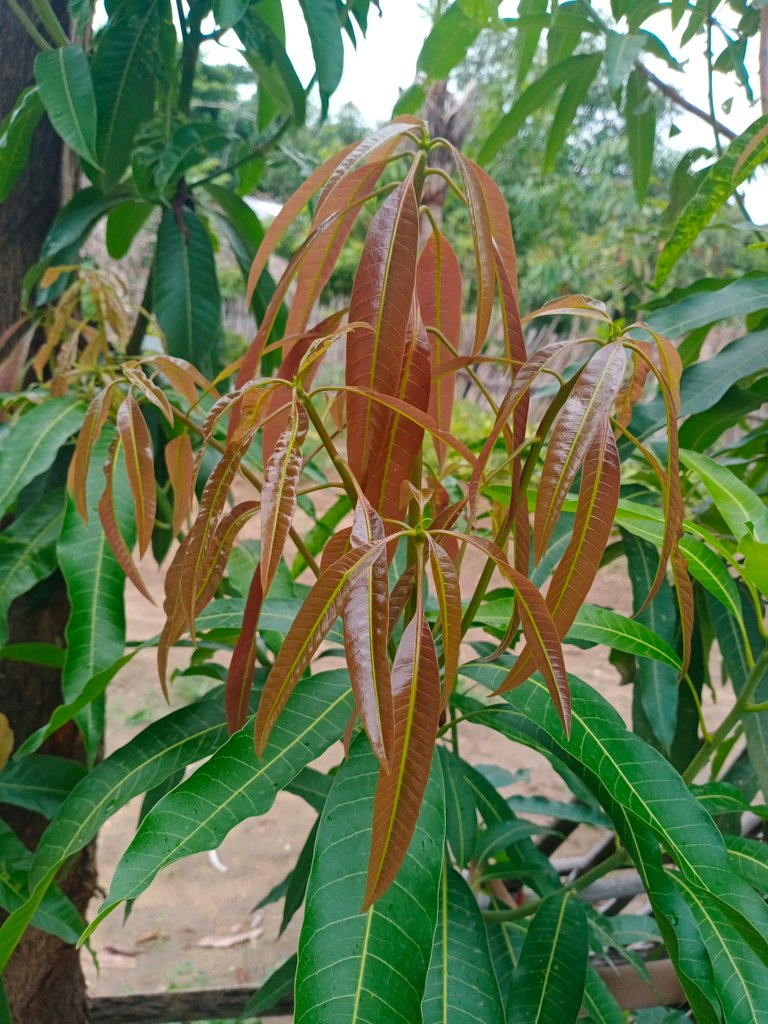 Therefore, the Eugenia and mango in the garden are recorded as beautiful and valuable leaves.
What do you think?
Thank you for everything.
Tin Aung Soe
[Burmese]
မင်္ဂလာပါ။
ဒီနေ့ အရွက်အညွန့် ပုံလေးနှစ်ပုံ ကို မျှဝေပါရစေ။
ဒီအညွန့်အခက် နှစ်မျိုးကတော့ သပြေညွန့် နှင့် သရက်ညွန့် တို့ ဖြစ်ပါသည်။
သပြေညွန့်ကို ပန်းအဖြစ် ခေါ်ဝေါ်တတ်ကြပြီး ဘုရားပန်းကပ်လှူရာမှာ အသုံးပြုကြပါတယ်။
ကျွန်တော်တို့ မြန်မာနိုင်ငံသားများသည် အကြံအစည်အလုပ်အကိုင်များ အောင်မြင်စေရန် သပြေခက်ကို အောင်သပြေ အဖြစ် ဆောင်တတ်ကြပါသည်။
မင်္ဂလာပွဲများ၌လည်း အောင်ပန်း အဖြစ် အသုံးပြုတတ်ကြပါသည်။
သရက်ညွန့်ကိုတော့ အချို့လူများက စားစရာ အဖြစ် စားသုံးတတ်ကြပါတယ်။
သရက်ညွန့်ကို စားသုံးပေးခြင်း၊ သရက်ရွက်အခြောက်ကို ပြုတ်၍ လက်ဖက်ရည် အဖြစ် သောက်သုံးပေးခြင်းသည် ကျန်းမာရေးကို အထောက်အကူပြု ကောင်းမွန်စေပါသည်။
သို့ဖြစ်၍ ခြံထဲမှာ ရှိကြသော သပြေ နှင့် သရက် တို့ကို အလှကိုယ်စီနှင့် တန်ဖိုးကိုယ်စီ ရှိကြသော အညွန့်အရွက်များ အဖြစ် မှတ်တမ်းတင်အပ်ပါသည်။
မိတ်ဆွေတို့ရော အဘယ်သို့ ယူဆပါသလဲ။
အရာအားလုံး အတွက် ကျေးဇူးတင်ပါသည်။
တင်အောင်စိုး