Hello friends.
In ancient times, People used to travel the carts by horses and bulls in Myanmar.
Now, we travel by plane, train, car or motorcycle.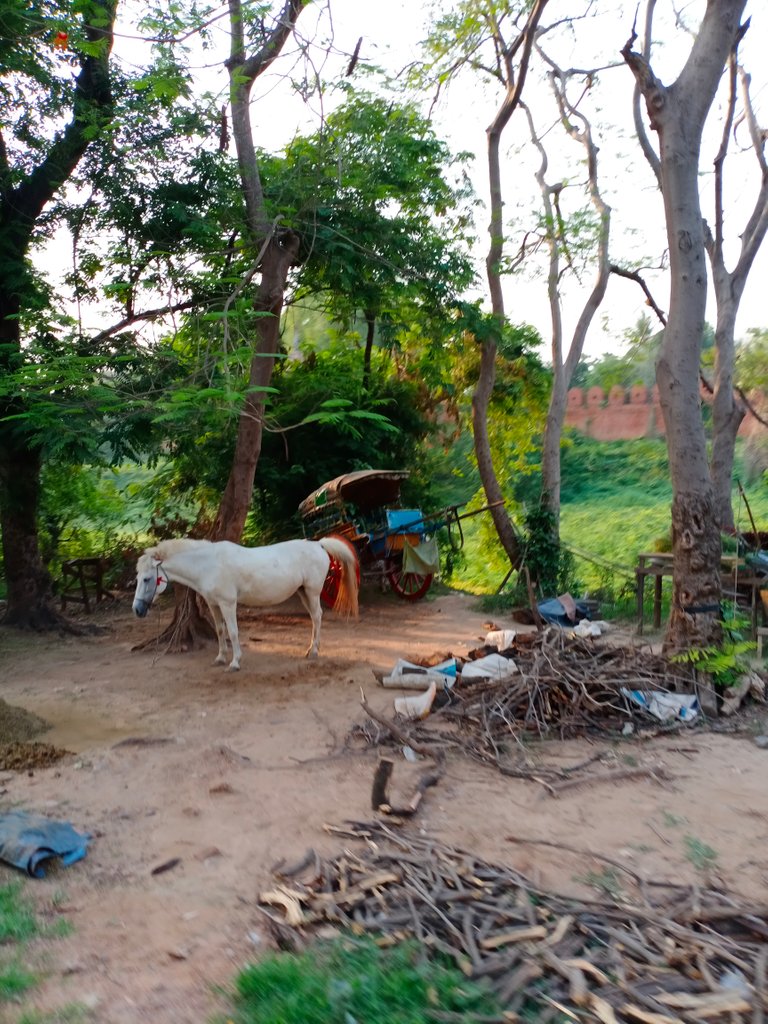 With the times, the way of doing business related to tourism has changed.
Horses are no longer used for horse-drawn carriages, but there are still those who rent a horse-drawn carriage.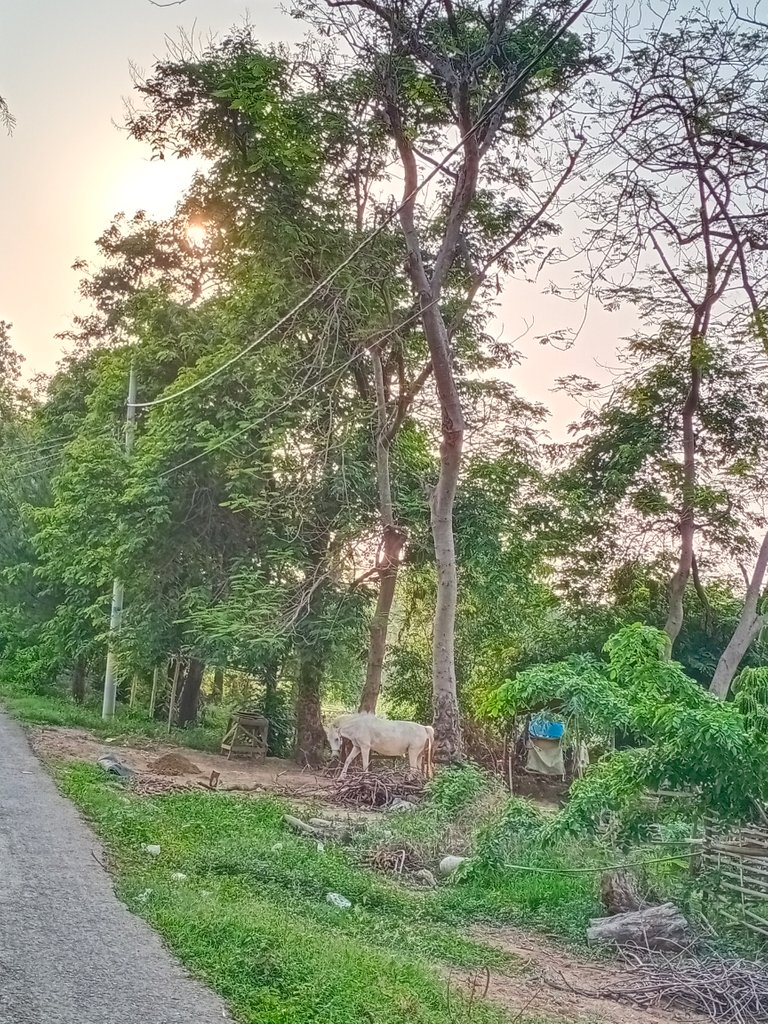 This can be seen in the archeological sites of Myanmar.
As it is an archeological site, there is a traditional form of horse-drawn carriage rides.
Visitors often rent a horse-drawn carriage and take souvenir photos to explore the ancient cultural heritage.
In this post, I will take a souvenir photo of a horse and cart from an archeological site.
Tin Aung Soe
[Burmese]
မင်္ဂလာပါ မိတ်ဆွေတို့ရေ။
ရှေးယခင်ကာလတွေတုန်းကတော့ မြန်မာနိုင်ငံ၌ မြင်းများ၊ နွားများ ကို အသုံးပြု၍ မြင်းလှည်း၊ နွားလှည်းများ ဖြင့် ခရီးသွားလေ့ရှိကြပါတယ်။
ယခုအခါမှာတော့ ကား၊ ရထား၊ ဆိုင်ကယ်၊ လေယာဉ် များဖြင့် ခရီးသွားကြပါတော့တယ်။
ခေတ်နှင့်အညီ ဆိုတော့လည်း ခရီးသွားလာရေး နှင့် ပတ်သက်တဲ့ စီးပွားရေးလုပ်ကိုင်ပုံတွေလည်း ပြောင်းလဲလာကြရတာပေါ့။
ယခုအခါမှာ မြင်းများကို အသုံးပြုသော မြင်းရထား သို့မဟုတ် မြင်းလှည်းများ ဖြင့် ခရီး မသွားကြတော့ပေမယ့် မြင်းလှည်းငှားခြင်းဖြင့် အသက်မွေးဝမ်းကြောင်းပြုနေကြသူတွေတော့ ရှိကြပါသေးတယ်။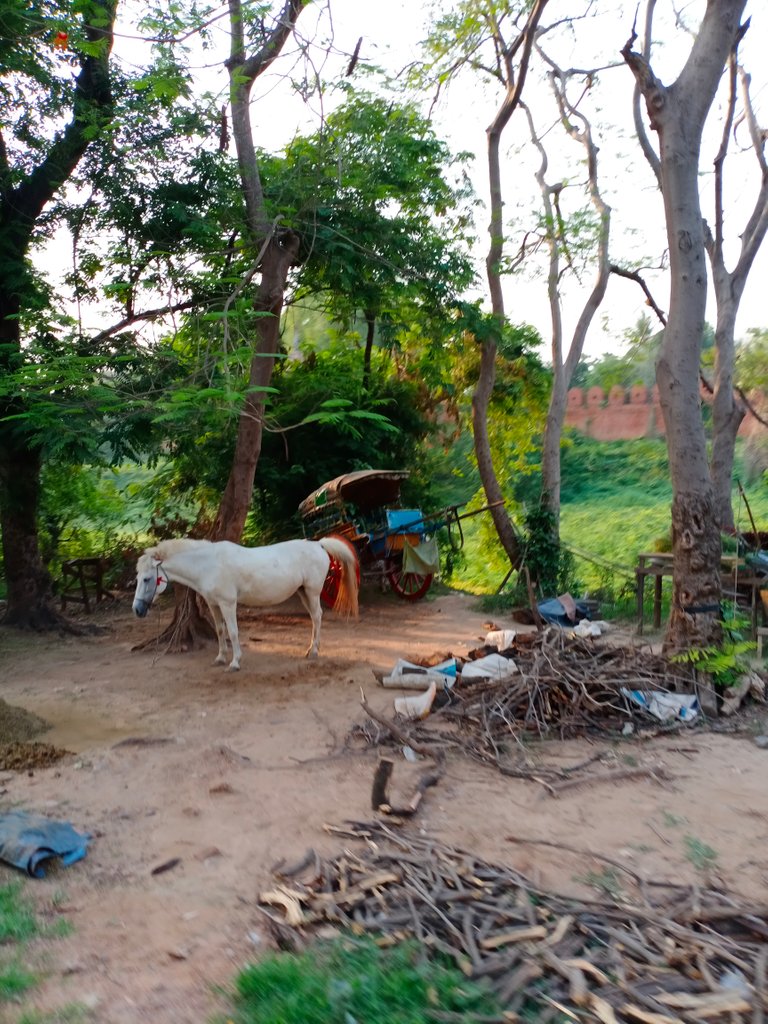 ဤသည်ကို မြန်မာနိုင်ငံ၏ ရှေးဟောင်းယဉ်ကျေးမှုနယ်မြေများ၌ တွေ့မြင်ရနိုင်ပါတယ်။
ရှေးဟောင်းယဉ်ကျေးမှုနယ်မြေ ဖြစ်သောကြောင့် ရှေးအစဉ်အလာ မြင်းလှည်းစီး၍ ခရီးသွားသည့် ပုံစံ ရှိကြပါတယ်။
အလည်အပတ်ခရီးသည်များသည် ရှေးဟောင်းယဉ်ကျေးမှု အမွေအနှစ်များကို လိုက်လံကြည့်ရှုရာမှာ မြင်းလှည်း ငှားစီး၍ အမှတ်တရ ဓာတ်ပုံရိုက်ယူကြခြင်းများ ရှိကြပါသည်။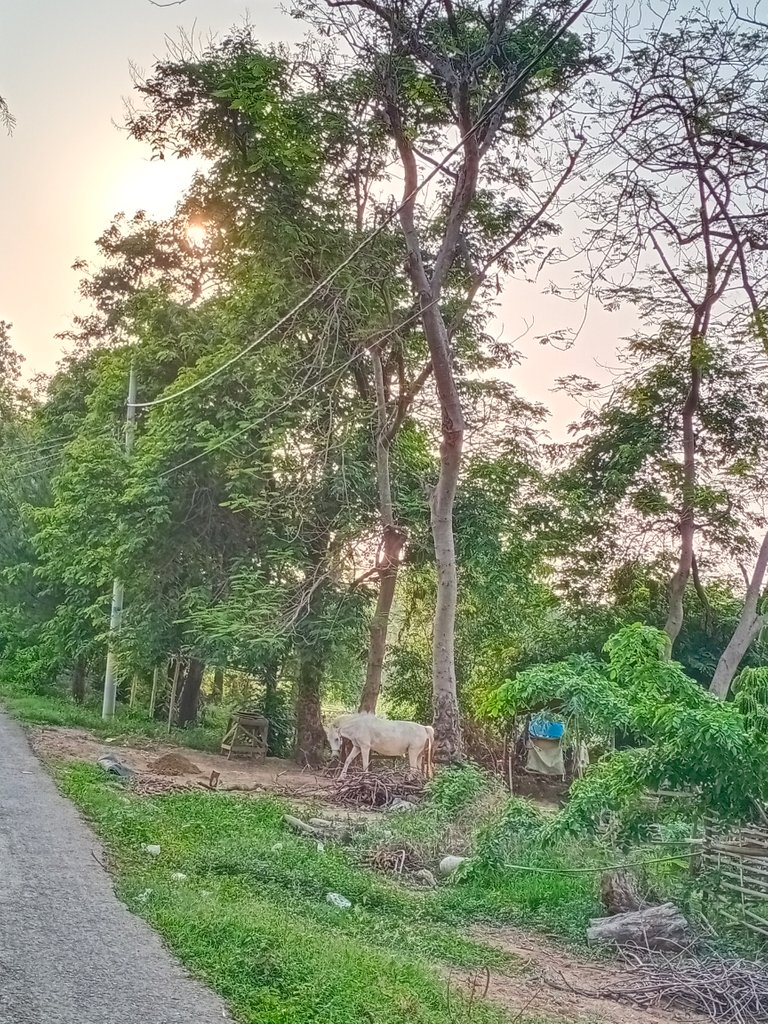 ဤ post မှာတော့ ရှေးဟောင်းယဉ်ကျေးမှုနယ်မြေ တစ်ခုမှ မြင်း နှင့် လှည်း ကို အမှတ်တရ ဓာတ်ပုံရိုက်ယူ၍ ဖော်ပြလိုက်ခြင်း ဖြစ်ပါသည်။
တင်အောင်စိုး