Last week, I bought about 37 different cards from FarmFarmer website. To those who do not know what it's about, this is one of the newest NFT websites for Hive. What is does is users can buy various card types. The cost of each card varies and each of them has a specific "mining" power. The collective (total mining power of the cards) mining power the user owns enable him/her to earn FARM tokens. These FARM tokens can be further staked to earn FARMGOV tokens (yes, another the game - I like to call it one - has two usable tokens). In turn, FARMGOV tokens, though it's not operational yet to my knowledge as of this writing, can be burned to increase your cards mining power or slow down others. Since last week, I earn about 0.5 FARM token every other day, which I think is not bad. I have already staked 2 FARM tokens in my account and I hope to increase my holdings in the days to come.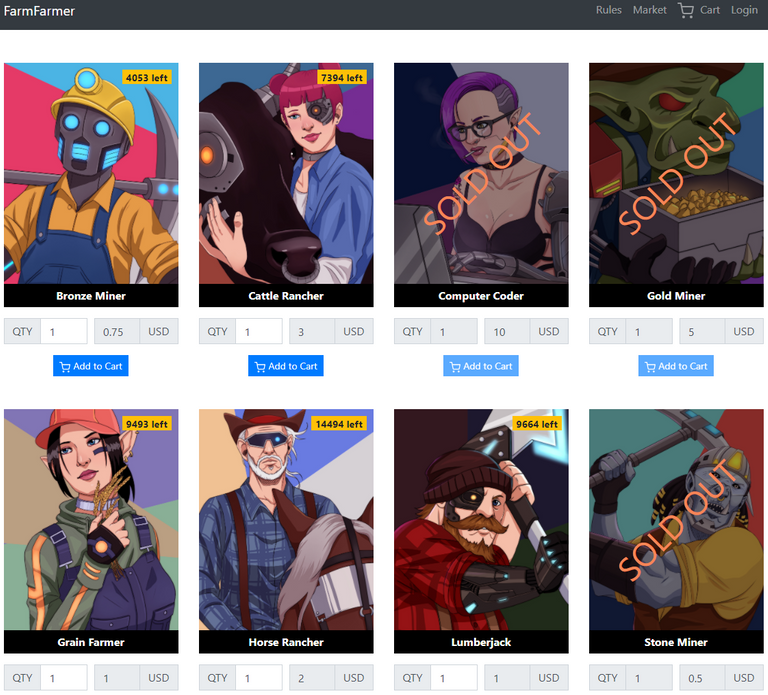 But what is really surprising are the prices of these two tokens in Hive-Engine! The prices have sky-rocketed and at the moment, there is no sign of slowing down. In a span of just a week, with about a combined of around 6,000 coins mined, the combined market cap of the two coins is around $6,000.

Surprising right? What is more surprising is checking the actual trading orders for these coins and see how much users are willing to buy or sell them for.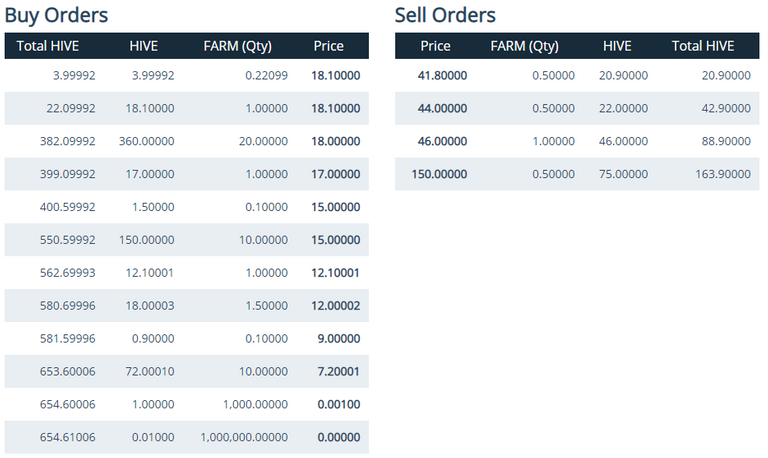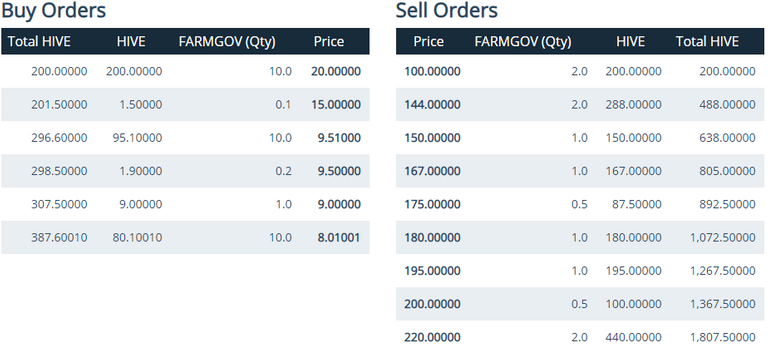 Trading screenshots were taken around 1pm of November 16, New Zealand time. Values may have already changed at the time you're reading this post.
These numbers really look promising and I think early investors in the game are slowly recouping their investments through trading the coins they have mined. If you haven't got yet in the game, stop reading this and buy your cards now.
I will post updates on how I performed in this game through my #hivejourney posts.
---

---
Posted Using LeoFinance Beta