Hello.
Let me post some landscape photos that I saw when I visited the old town of AVA one day.
These photos were taken from a distance of the Varkayar monastery and ancient pagodas.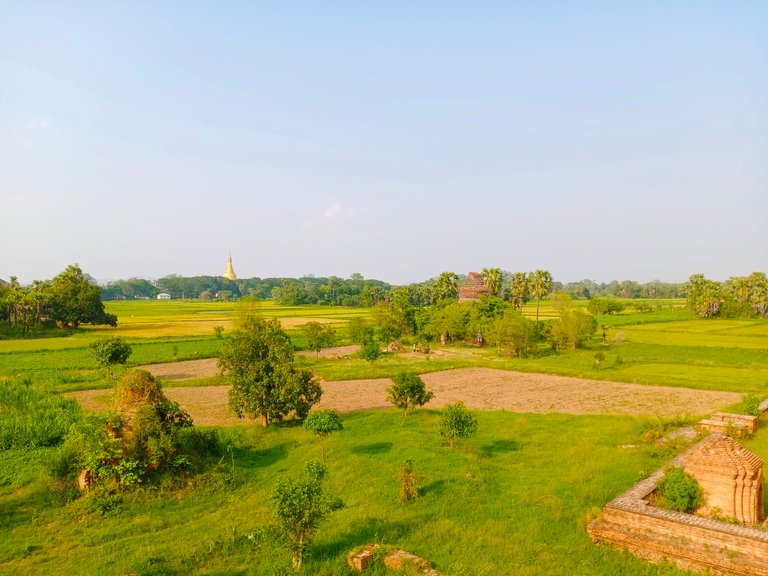 Pagodas are the main feature of landscape photos.
These are the Buddhist cultural buildings.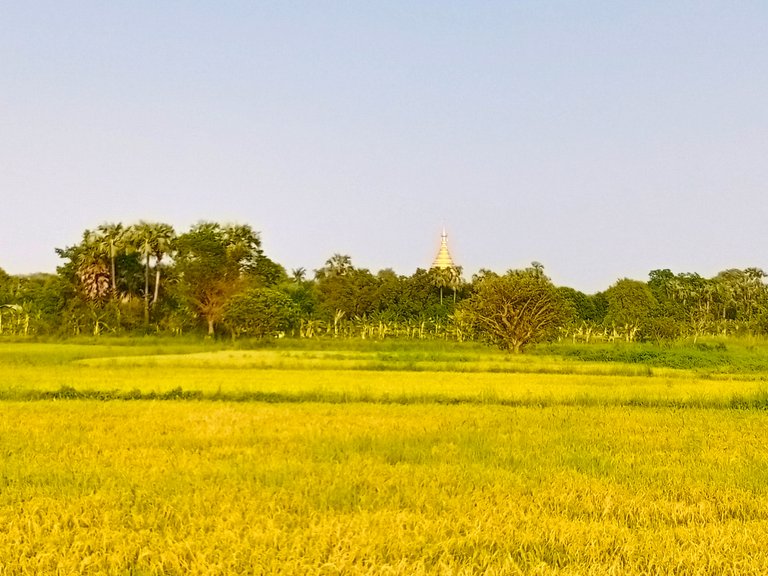 As it is a rural area, you can see the fields and trees.
Between the fields and the trees, you can see golden pagodas.
Due to the availability of river water in the area, the paddy fields in summer were ripe and yellow.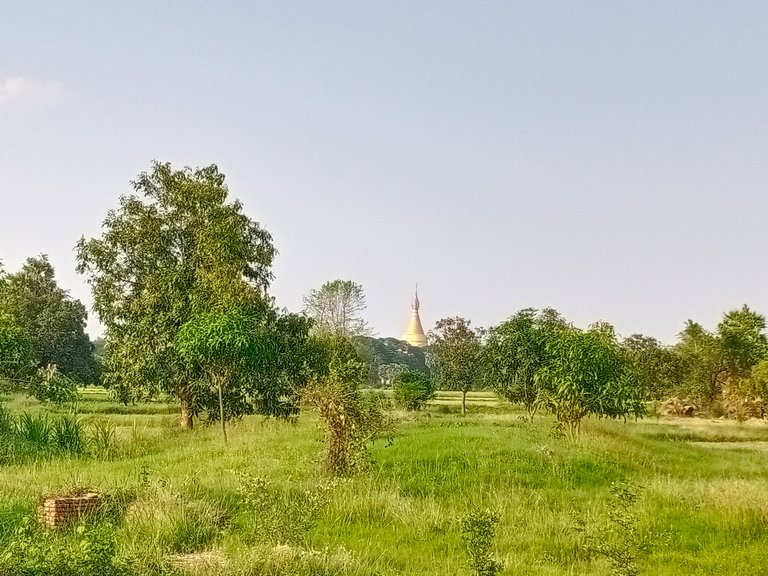 Mangoes and bananas are also widely grown here.
So, if you are going to visit the old city of AVA, you can see the pagodas, fields and mango and banana farms.
Burmese Language,
မင်္ဂလာပါ။
တစ်နေ့က အဝမြို့ဟောင်း ရောက်ခဲ့စဉ် ရှုမြင်ခဲ့သော Landscape Photos ကို post ပါရစေ။
ဒီပုံလေးတွေကို ဗားကရာဘုန်းကြီးကျောင်း နှင့် ရှေးဘုရားဟောင်းများ တည်ရှိရာ ပတ်ဝန်းကျင်မှ အဝေးကို ရှုမျှော်ပြီး ဓာတ်ပုံရိုက်ယူခဲ့တာပါ။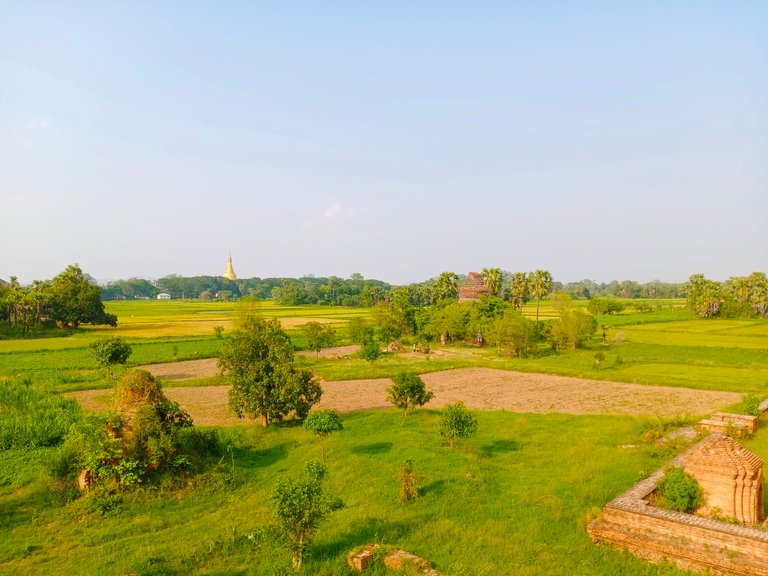 သဘာဝရှုခင်းသာ Landscape Photos လေးတွေထဲမှာ အဓိက တွေ့မြင်ရတာကတော့ Pagodas ပါပဲ။
ဒါကတော့ ဗုဒ္ဓဘာသာတို့၏ ကိုးကွယ်ရာ ယဉ်ကျေးမှု အဆောက်အဦးတွေပေါ့။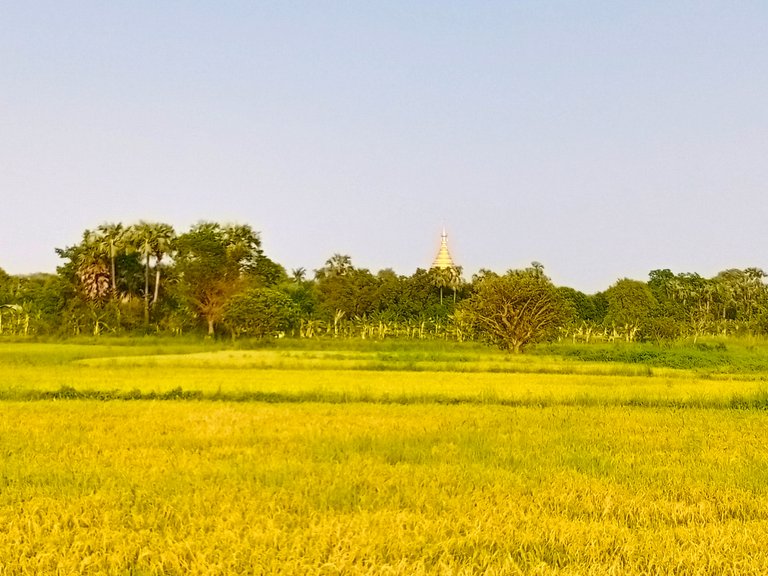 ကျေးလက်ဒေသ ဖြစ်တာကြောင့် လယ်ကွင်းပြင် နှင့် သစ်ပင်တွေကို ရှုမဆုံးအောင် ကြည့်မြင်ရမှာပါ။
လယ်ကွင်းပြင် နှင့် သစ်ပင်တွေ ကြားမှာ ရွှေရောင်တဝင်းဝင်းနဲ့ ဘုရားစေတီတွေကို ဖူးမြင်ရမှာပါ။
ဒီဒေသမှာ မြစ်ရေ ရရှိတာကြောင့် နွေရာသီ စပါးခင်းများ သီးနှံများ မှည့်ကာ ဝင်းဝါနေတာကိုလည်း တမျှော်တခေါ် မြင်တွေ့ခဲ့ရပါတယ်။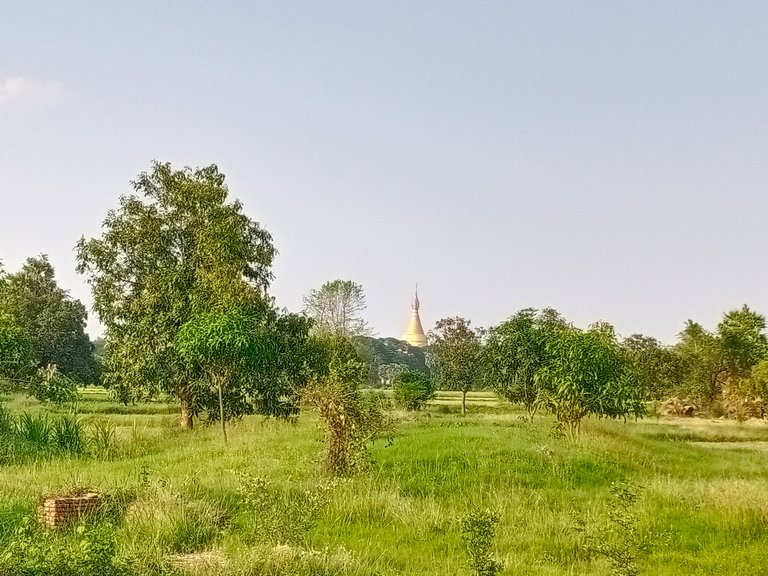 ဒီအရပ်မှာ သရက် နှင့် ငှက်ပျော ကိုလည်း များစွာ စိုက်ပျိုးကြပါတယ်။
ဒီတော့ အဝမြို့ဟောင်း သို့ ခရီးသွား လည်ပတ်မယ်ဆို စေတီဘုရား၊ လယ်ကွင်းများ နှင့် သရက် ငှက်ပျောစိုက်ခင်းများကို တွေ့မြင်ရမှာ ဖြစ်ပါတယ်။
ရွှေအနာဂတ်