Hello.
One evening, I returned to Tada-U along the highway from Mandalay.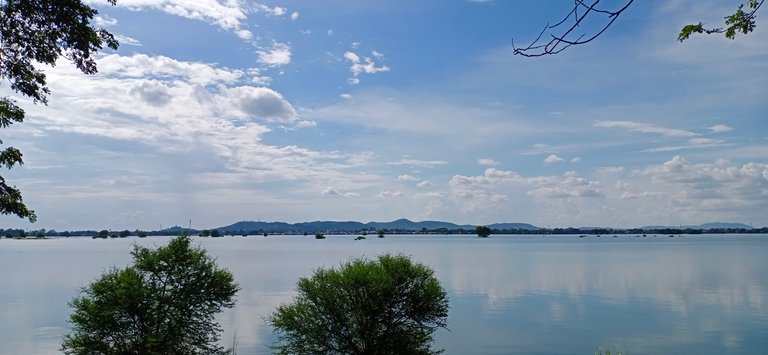 Water is flowing near the highway in Amarapura Township, south of Mandalay.
This body of water is adjacent to Amarapura Taungthaman loch.
As the Irrawaddy River water rises, the Taungthaman loch floods, flooding the low-lying areas and creating large rivers.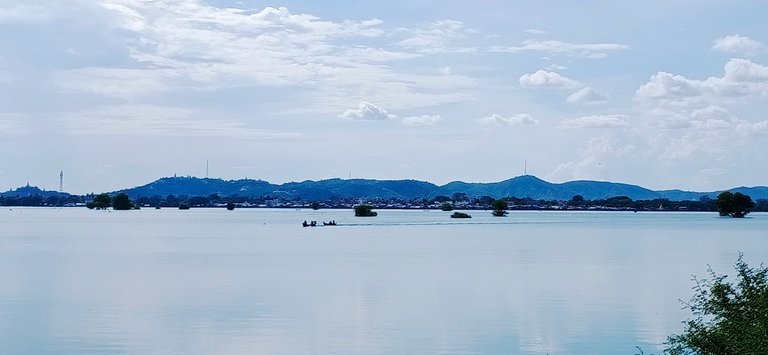 This vast expanse can only be seen during the rainy season and the beautiful clouds.
If you look to the northwest, you can see the blue Sagaing Mountains in the distance.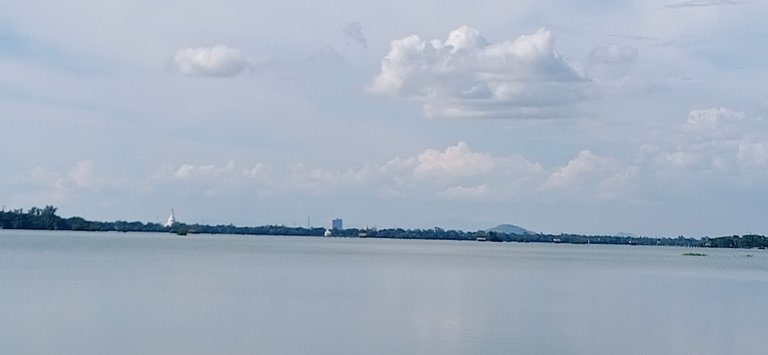 Facing north, you can see the pagodas near Amarapura Taungthaman loch and reflect Mandalay Hill.
The Mandalay mountain and the Sagaing Range are separated by the Irrawaddy River in the middle.
I also took pictures of the natural beauty of the breeze that blew across the water while watching the white clouds on the wide water.
May you enjoy watching my natural beautiful photos.