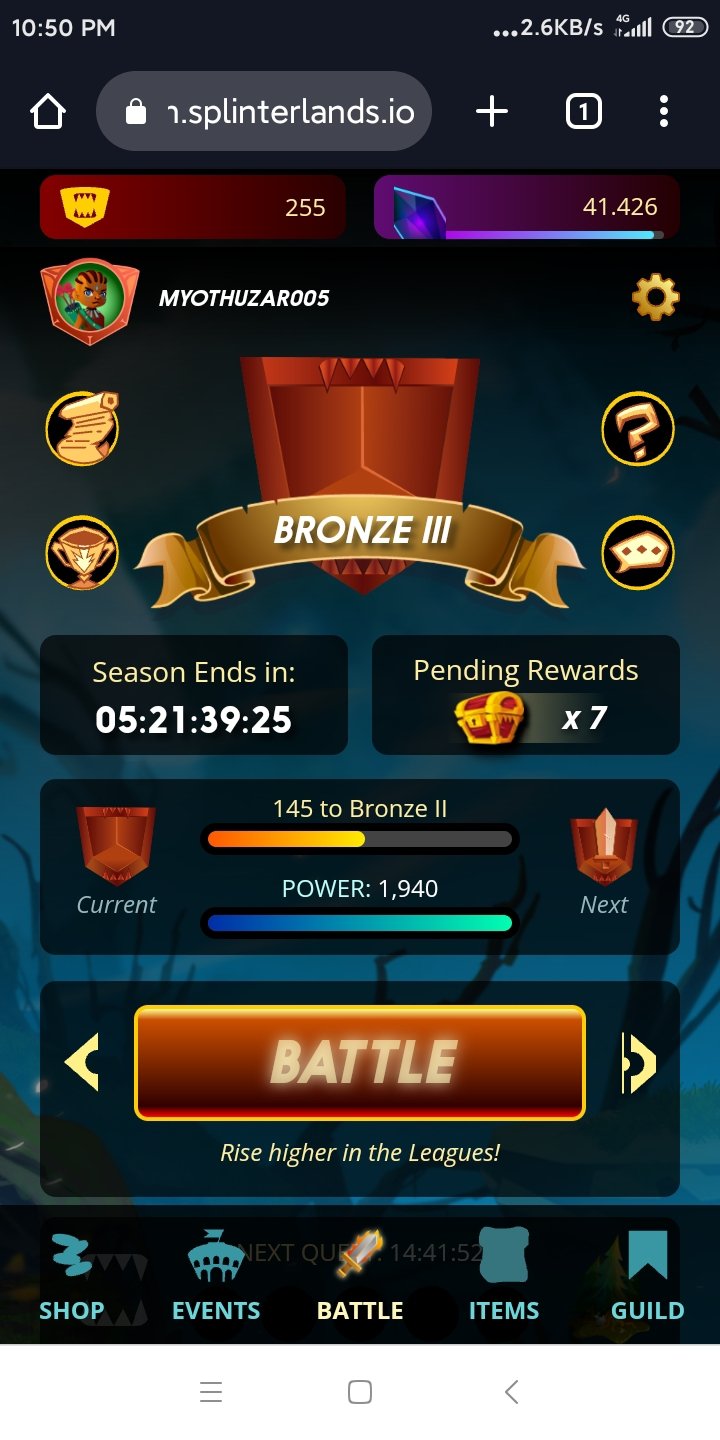 I played splinterlands game every day.
Today, I played daily quest in splinterlands game. The daily quest I got is sneak monster quest.
I got sneak monster quest. So, I choose to play with water splinter and fire splinter for sneak quest. For water splinter, I choose kelya frendul summoner as usual. I played with water splinter eight times. Then, I choose fire splinter. For fire splinter, I choose tarsa summoner again. I played with fire splinter five times. With these two splinters, I played total thirteen battles for sneak quest. After getting five wins in the game, I completed the sneak monster quest.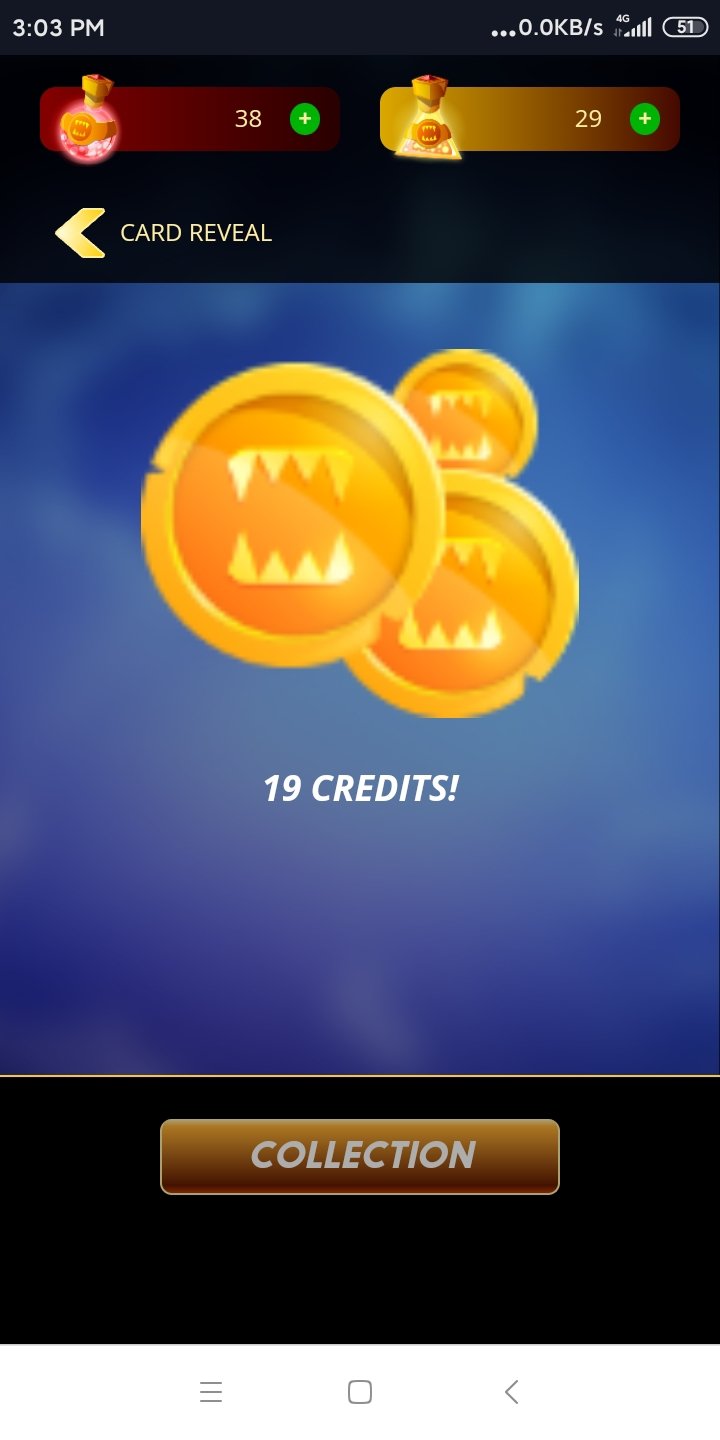 Then, I opened the loot chest to see the reward. Today's reward is 19 credits.
ကျွန်မ splinterlands ဂိမ်းကို နေ့တိုင်း ကစားပါတယ်။ဒီနေ့ splinterlands ဂိမ်းတွင် daily quest ကို ကစားခဲ့ပါတယ်။ ကျွန်မ ရရှိသော daily quest ကတော့ sneak monster quest ပါ။
ကျွန်မ sneak monster quest ရပါတယ်။ ဒါကြောင့် water splinter နဲ့ fire splinter ကို ကစားဖို့ ရွေးချယ်ပါတယ်။ water splinter အတွက်၊ ခါတိုင်းလိုပဲ kelya frendul summoner ကို ရွေးပါတယ်။ water splinter နဲ့ ရှစ်ခါလောက် ကစားပါတယ်။ပြီးတော့ fire splinter ကို ရွေးပါတယ်။ fire splinter အတွက် tarsa summoner ကိုပဲ ရွေးပြန်ပါတယ်။ fire splinter နဲ့ ငါးကြိမ်ကစားပါတယ်။ ဤsplinter နှစ်ခုဖြင့် ကျွန်မ sneak monster quest အတွက် စုစုပေါင်းတိုက်ပွဲ ဆယ့်သုံးပွဲကစားခဲ့ပါတယ်။ ဂိမ်းတွင် ၅ ကြိမ်အနိုင်ရပြီးနောက်၊ ကျွန်မ sneak monster quest ကို ပြီးမြောက်ခဲ့ပါတယ်။
ထို့နောက် ဆုကိုကြည့်ရန် loot chestကိုဖွင့်ကြည့်လိုက်ပါတယ်။ဒီနေ့ဆုကတော့ credits ဆယ့်ကိုးခုပါ။