Hello friends.
Today, Just To The Shwe Mann.
Once upon a time, when I came to Shwe Mann, I went to places where I was not there.
Do not think that I am traveling just for the fun of posting travel photos.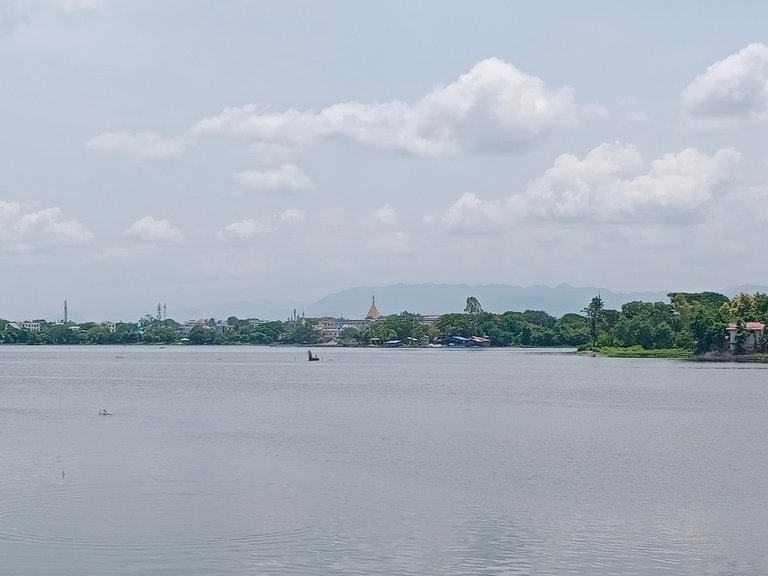 The photos shown here were taken inside The Mandalay Restaurant and into Mandalay.
The Mandalay Restaurant is located on the north side of Mandalay Big Lake Road.
It's a place where families or friendship groups can dine and relax.
The restaurant serves weddings and birthday party.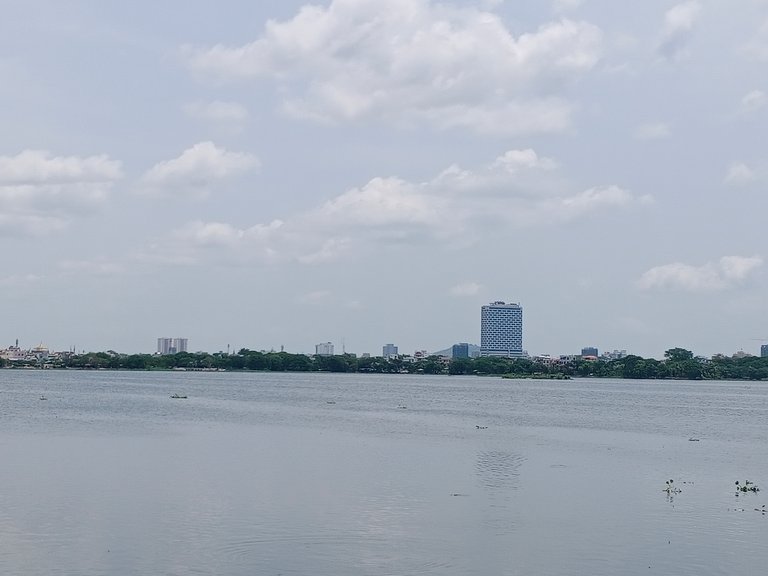 There is a large pool of water around the restaurant, so you can enjoy a leisurely stroll after the breeze.
It was as if I were advertising a restaurant.
So, when I got to the restaurant, I took some souvenir photos.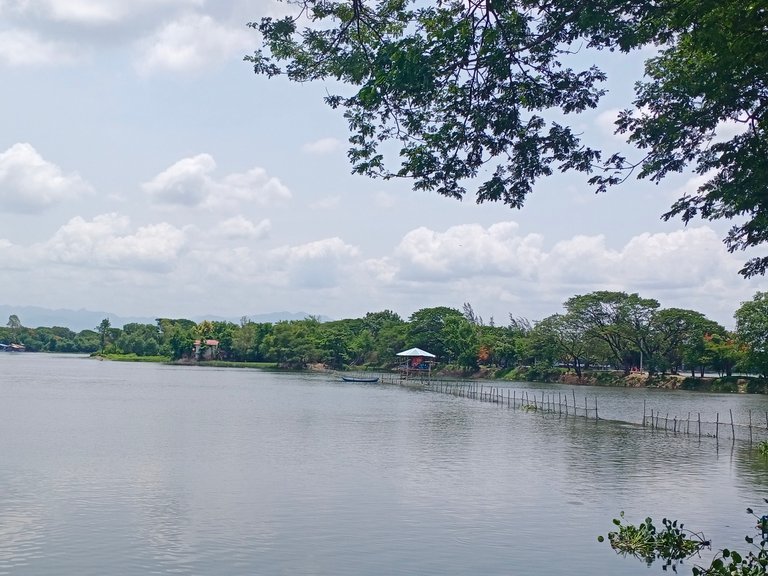 The first photo was taken looking at the Mandalay Mahar MyatMuNi Buddha.
The second picture is a distant view of Mandalay.
The third photo was taken to include the ring road next to the restaurant.
It is a luxury to walk on the grass, under the shade of big trees and enjoy the cool breeze across the lake.
Thank you for everything.
Tin Aung Soe
[Burmese]
မင်္ဂလာပါ မိတ်ဆွေတို့ရေ။
ဒီနေ့တော့ ရွှေမန်းဆီသို့ ပါ။
ရွှေမန်းဆီသို့ တစ်ခါတစ်ခေါက် ရောက်လာရင်ပဲ ရောက်နေကြမဟုတ်တဲ့ နေရာလေးတွေကို သွားရောက်ဖြစ်ခဲ့ပါတယ်။
ခရီးသွားတဲ့ ပုံတွေ post နေလို့ အပျော်အပါး ခရီးပဲ သွားနေတယ် ဟုတော့ မထင်ပါနဲ့။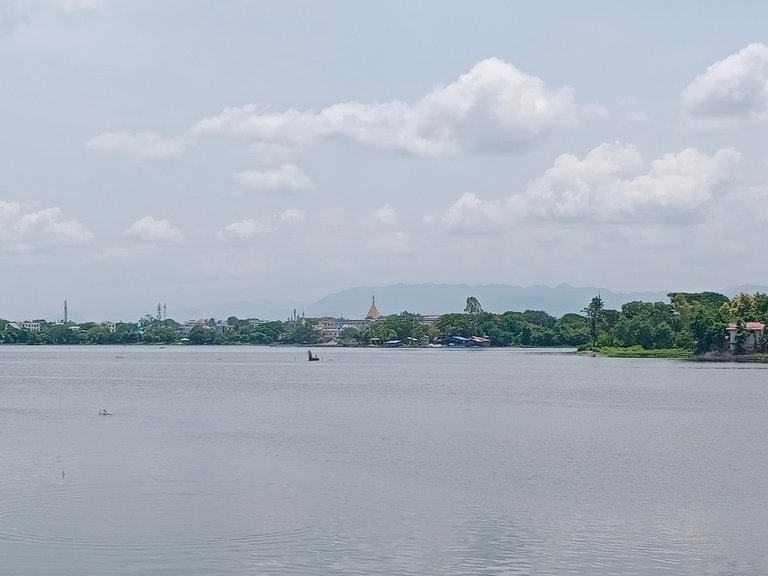 ဒီမှာ ပြထားသော ပုံလေးတွေကို The Mandalay စားသောက်ဆိုင်ဝန်း အတွင်းမှ မန္တလေးမြို့ ထဲဆီသို့ ဓာတ်ပုံရိုက်ယူထားတာပါ။
The Mandalay စားသောက်ဆိုင် သည် မန္တလေး ကန်ပတ်လမ်းမြောက်ဘက်ခြမ်းမှာ တည်ရှိပြီး မြက်ခင်းပြင်ကြီးထဲ မိတ်ဆွေများ၊ မိသားစုစုံစွာ ဝိုင်းဖွဲ့စားသောက်ရင်း အနားယူလို့ ရသော‌ နေရာတစ်ခုပါ။
ထိုစား‌သောက်ဆိုင်မှာ မင်္ဂလာပွဲ၊ မွေးနေ့ပွဲများ ကျင်းပနိုင်ပါတယ်။
စားသောက်‌ဆိုင်၏ ဘေးပတ်လည်မှာ ရေကန်ကြီး၏ ရေပြင်ကျယ်ကြီး ရှိနေတာကြောင့် စားသောက်ပြီး ခဏတာ လေညင်းခံ လမ်းလျှောက်ကာ ရှုခင်းတွေ ကြည့်နိုင်ပါတယ်။
အဲ စားသောက်ဆိုင်ကို ကြော်ငြာပေးနေမိသလိုပါပဲ။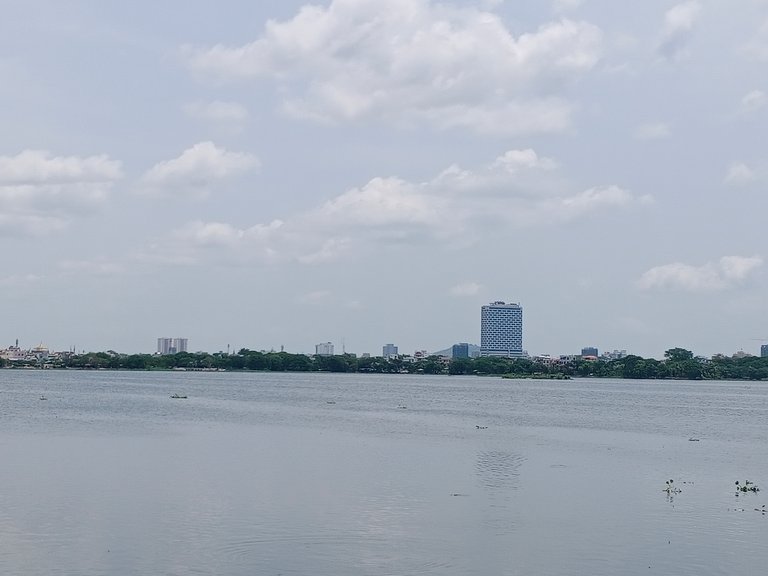 ဒီတော့လည်း ကျွန်တော်က ‌ထိုစားသောက်ဆိုင် ထဲ ရောက်တုန်းရောက်ခိုက် အမှတ်တရဓာတ်ပုံလေးတွေ ရိုက်ယူခဲ့ပါတယ်။
ပထမပုံက မန္တလေး မဟာမြတ်မုနိဘုရားကြီး ဆီသို့ မျှော်မှန်း ရိုက်ကူးထားသည့် ပုံပါ။
ဒုတိယပုံကတော့ မန္တလေးမြို့ပြ ဆီသို့ အဝေးရှုခင်းပေါ့။
တတိယပုံမှာ စားသောက်ဆိုင် ဘေးက ကန်ပတ်လမ်း ပါဝင်အောင် ဓာတ်ပုံရိုက်ယူခဲ့တာပါ။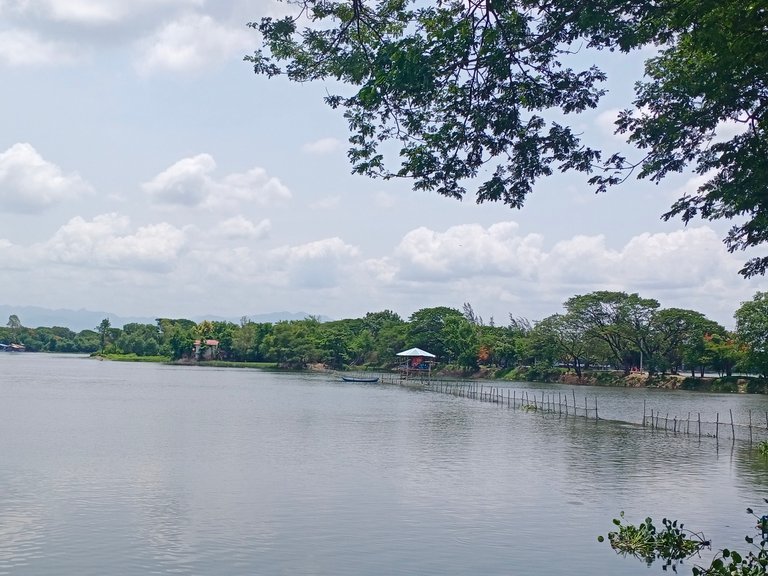 သစ်ပင်ကြီးတွေ၏ အရိပ်အောက်၊ မြက်ခင်းပြင်ပေါ်မှာ လမ်းလျှောက်ရင်း ကန်ရေပြင်ကို ဖြတ်သန်းလာတဲ့ လေနုအေး၏ အရသာကို ခံစားရတာ ဇိမ်ရှိလှပါတယ်။
အရာအားလုံး အတွက် ကျေးဇူးတင်ပါသည်။
တင်အောင်စိုး