Today My Mission Card
E.37 Slither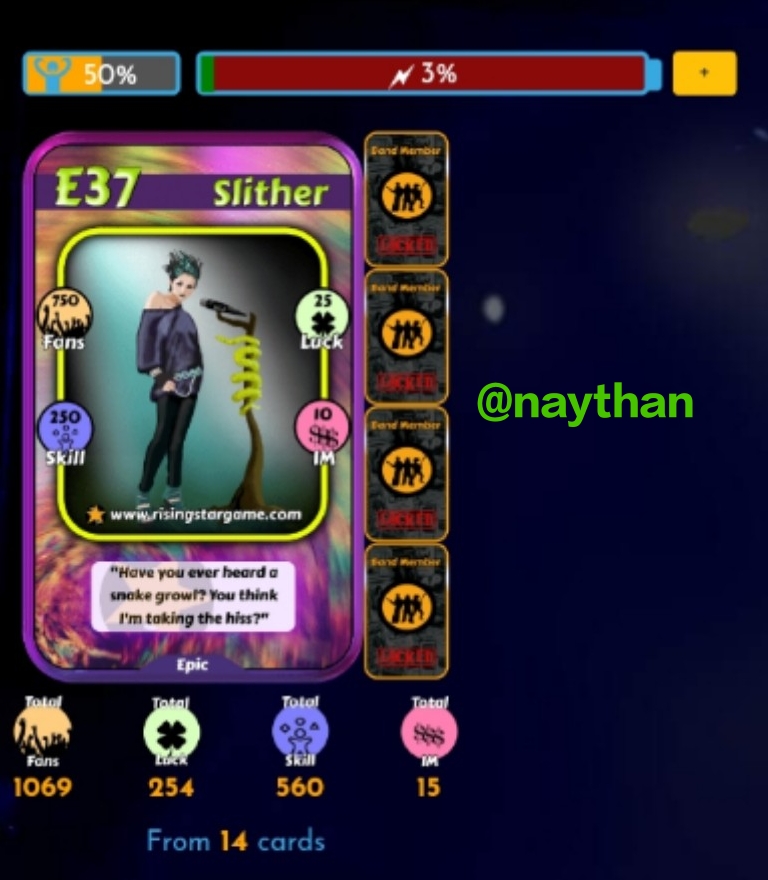 | Total Fans | 1069 |
| --- | --- |
| Total Luck | 254 |
| Total Skill | 560 |
| Total IM | 15 |
| Ego | 50% |
| Total Card | 14 cards |
Hello friends and welcome to my Rising Star game.Today is the 4 days of playing the rising star game.Now I have reached level 13.I have a total of 14 cards.
Today I bought a new card. It's a "Cool Pizza Slice" card. The Cool Pizza Slice card can be recharged every 24 hours. It was bought to do a lot of missions. Now I have 4 Booster Cards each.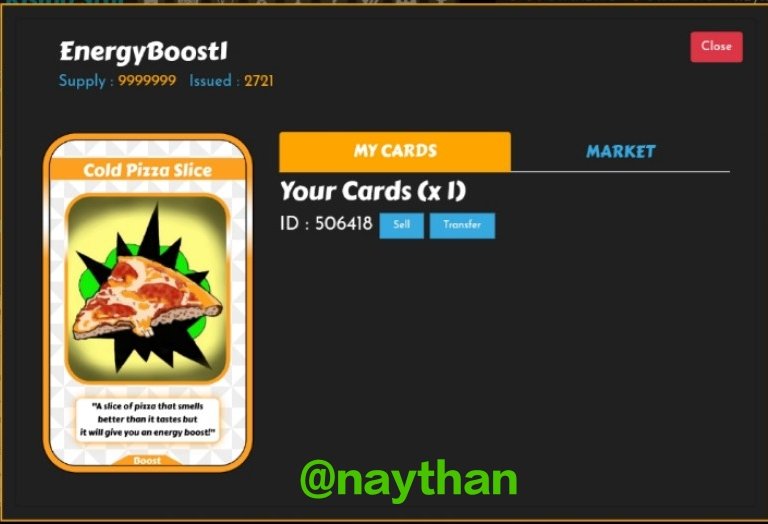 | Total Mission | 161 mission |
| --- | --- |
| | |
So far, 161 missions have been completed.
In the days to come, we will do even better missions. If you and your friends have good ideas, please guide them.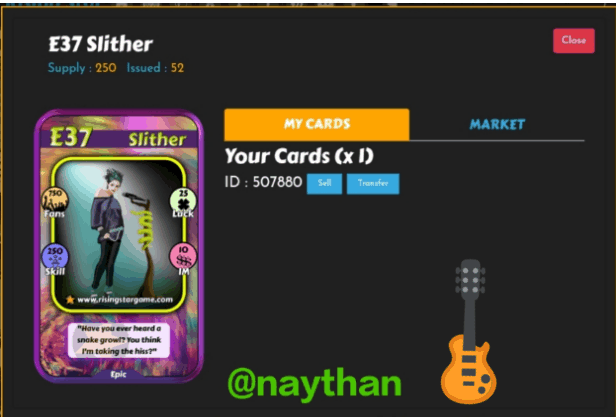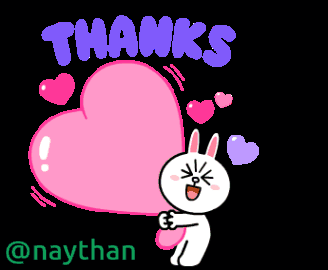 Burmese Language

Rising Star Game ( Day-4 )
Today My Mission Card
E.37 Slither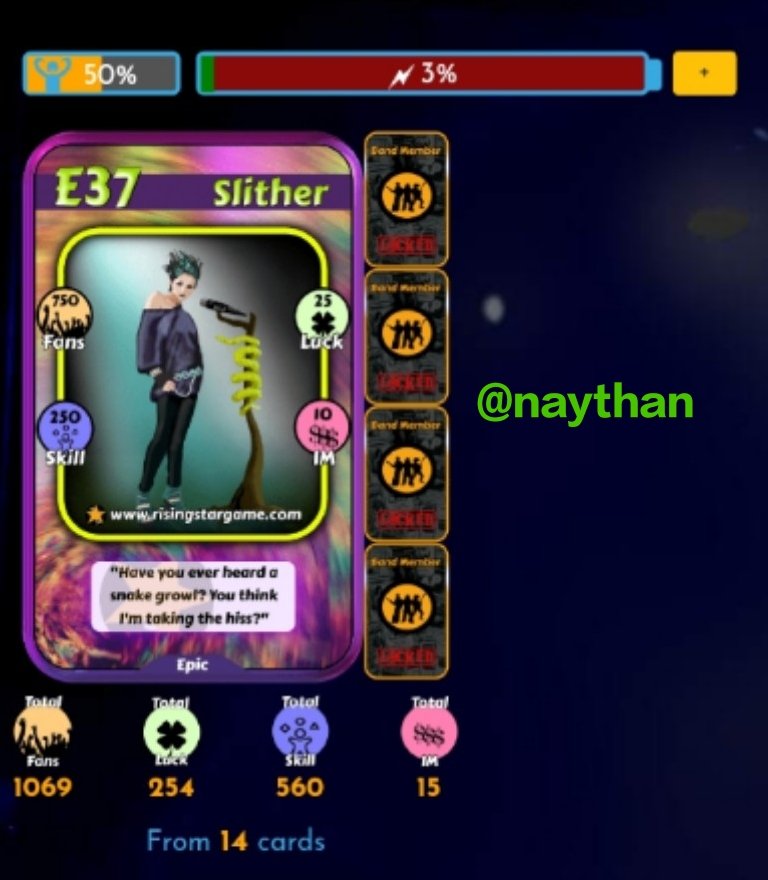 | Total Fans | 1069 |
| --- | --- |
| Total Luck | 254 |
| Total Skill | 560 |
| Total IM | 15 |
| Ego | 50% |
| Total Card | 14 cards |
သူငယ်ချင်းများအားလုံးမင်္ဂလာပါကျွန်တော့်၏ Rising Star game မှကြိုဆိုပါသည်။ဒီနေ့ကတော့ rising star game ကို ကစားတာ (၄)ရက်မြောက် နေ့ရက်လေးပါ။
အခုဆိုရင် ကျွန်တော်ဟာ level ၁၃ ကို ရောက်လာပါပြီ။ကျွန်တော့်မှာ ကဒ်စုစုပေါင်း ၁၄ ကဒ်ရှိပါပြီ။
ဒီနေ့တော့ ကဒ်အသစ်တစ်ကဒ် ထပ်ဝယ်လိုက်ပါတယ်။
အဲဒါက "Cool Pizza Slice" ကဒ်ပဲဖြစ်ပါတယ်။
Cool Pizza Slice ကဒ်ဟာ ၂၄ နာရီမှာ တစ်ကြိမ် energy ပြန်ဖြည့်လို့ရပါတယ်။
Mission တွေ အများကြီးလုပ်နိုင်ရန်အတွက် ဝယ်ယူခဲ့ခြင်းဖြစ်ပါတယ်။
အခုဆိုရင် ကျွန်တော့်ဆီမှာ Booster ကဒ် ၄ မျိုး တစ်ကဒ်စီ ရှိနေပါပြီ။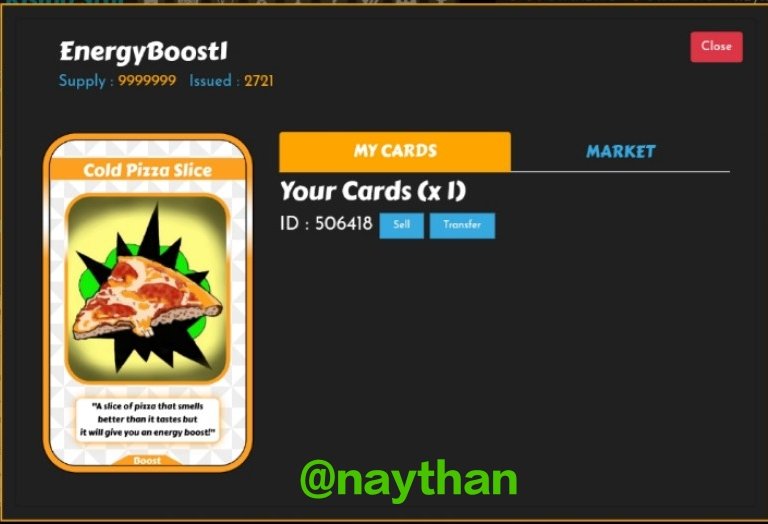 | Total Mission | 161 mission |
| --- | --- |
| | |
အခု လက်ရှိအချိန်မှာတော့ 161 mission ပြီးအောင်ကစားနိုင်ခဲ့ပါပြီ။
နောက်နေ့တွေမှာလဲ ဒီ့ထက် ကောင်းတဲ့ mission တွေပြုလုပ်သွားမှာပါ။
သူငယ်ချင်းတို့မှာ နည်းလမ်းကောင်းလေးများရှိရင် လမ်းညွှန်ပေးပါအုံး။